Adventure and dual sport motorcycle events in Europe includes (but is not limited to) the following countries: UK, Ireland, France, Spain, Portugal, Germany, Italy, Netherlands, Denmark, Belgium, Czech Republic, Poland, Slovakia, Hungary Serbia, Romania, Bulgaria, Greece and Turkey.
---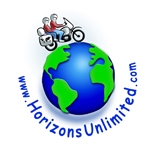 Campingplatz Pfrimmtal is located 35 km west of the Rhine river, about 50 km south of Mainz, just at the entrance of one of the best riding areas of Germany - the Pfälzer Wald! Great facilities - even showers! Jens Ruprecht is hosting this event. Mark your calendars now!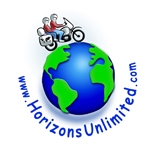 Whether you're a seasoned veteran with wisdom to share or a complete novice hungry for ideas and guidance, it doesn't matter if you ride a motorcycle, a bicycle, or drive any kind of expedition vehicle, Horizons Unlimited meetings are for everyone who dreams of adventure along the road less travelled.