Join ADVMoto at Overland Expo 2017 EAST
Overland Expo
inspires tens of thousands of people every year to explore their world by vehicle or motorcycle. This year, Overland Expo teams-up with
Adventure Motorcycle Magazine
to offer a new format for motorcyclists at the East Coast event. Dual-sport and adventure riding enthusiasts will be able to enjoy training, rides, camping and after-hours fun at the Biltmore Estate in Asheville, NC, Sept 29 – Oct 1, 2017!
• Use Coupon Code "ADVMOTOMAG10" to get 10% off your Overland Experience or Weekend Pass registration! All Tickets must be purchased in advance as gate sales will not be available. •
"I'm really happy to see Overland Expo move in this direction. Unlike previous years, the motorcycle vendors and activites are now located in the central activity and social areas. ADVMoto will be hosting presentations and a slow race for everyone. There's also led rides, a Saturday night dinner and prize give away for those who opt for the $45 'After Hours' add on. We hope folks will come out to attend some of the many great classes, say hello and try out the new format!" - Carl Parker,
ADVMoto
Publisher


New Features:
Free Copy of ADVMoto's 100th Issue! – ADVMoto is the longest running dedicated adventure and dual sport fucused publication on the planet! Get a free copy of our special 100th issue!
Centralized Moto-Village – the adventure motorcycle scene will be right in the middle of all the action at this year's Overland Expo East! Check out all the latest in riding gear, apparel, luggage options, accessories, and technology.
Ride the "Africa Road" Challenge Course - Overland Expo's team of experts has created a curriculum based on real-world obstacles. In-house training teaches classes Friday and Saturday. Then put what you've learned to the test at the Skills Challenge on Sunday!
Motorcycle Expedition Skills Area – classes on anything fom proper packing to border crossings. Whether you're planning a "round-the-world" moto trip, or just simply attending to learn something new, Overland Expo's team of experts are here to share their experiences and wisdom.


Evening Events - ADVMoto knows how to have a good time. Sign-up for the After Hours Add-On to get cool swag, enjoy Saturday night dinner and drinks, and a fun prize ceremony where we'll give out $1000's worth of prizes from our generous sponsors.
ADVMoto
is thrilled to announce our
After Hours Add-On
activities for adventure motorcyclists. With either the
Overland Experience
or the
Weekend Pass
you'll get the following:
A custom Nalgene event water bottle
An exclusive Saturday night dinner with beverages
A fun-filled prize drawing party on Saturday night (see prize details below)
Guided tours by Pisgah Moto Adventures. Space is limited so please sign up at the ADVMoto tent just after arriving!


Guest Speakers:
Are you planning a round-the-world trip? Learn from industry experts about motorcycle travel! Meet Sam Manicom, Simon and Lisa Thomas, Daniel Rintz, Carla King, Ted Simon, and many more! To download a PDF of the Weekend, Day Pass, and Overland Experience schedules,
CLICK HERE
!

The current prize value is
$8,000
dollars and it's only going to keep climbing, so don't miss out! When you pay for registration, you can choose the
After Hours Add-On
package for only $45 when you register for the
Overland Experience
or the
Weekend Pass
.
• PRIZES! Get signed up for the door prizes with the ADVMoto After Hours add-on. Over $8,000 dollars of awesome ADV goods and counting. •
Hover over the logos below to see what you can win!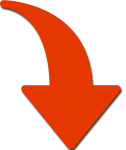 ADVMoto
will also be hosting a slow race for anyone to enter on Saturday, and a presentation on Friday night to add to your experience.
See a preview of the sponsoring companies bringing great prizes! For more information visit
OverlandExpo.com/Moto