Skyler Howes Wins 2018 Baja Rally in Close Battle
The 2018
BAJA RALLY
offered riders a little bit of everything. From dust and mud, to epic sunsets on both sides of the infamous peninsula. Top competitors made themselves known immediately, but even they weren't a match for Mama Baja. Hurricane Rosa had plowed through the race course just a couple of weeks prior, giving the Mexican state a facelift just in time for the rally. In reaction,
BAJA RALLY
founder Scotty Bloom scoured the tracks to ensure accuracy in the road-book. A necessary tactic which proved helpful during earlier challenges. But torrential downpours and unrelenting mist created new obstacles for racers and organizers alike, as Special Stages Two and Three had to be shortened.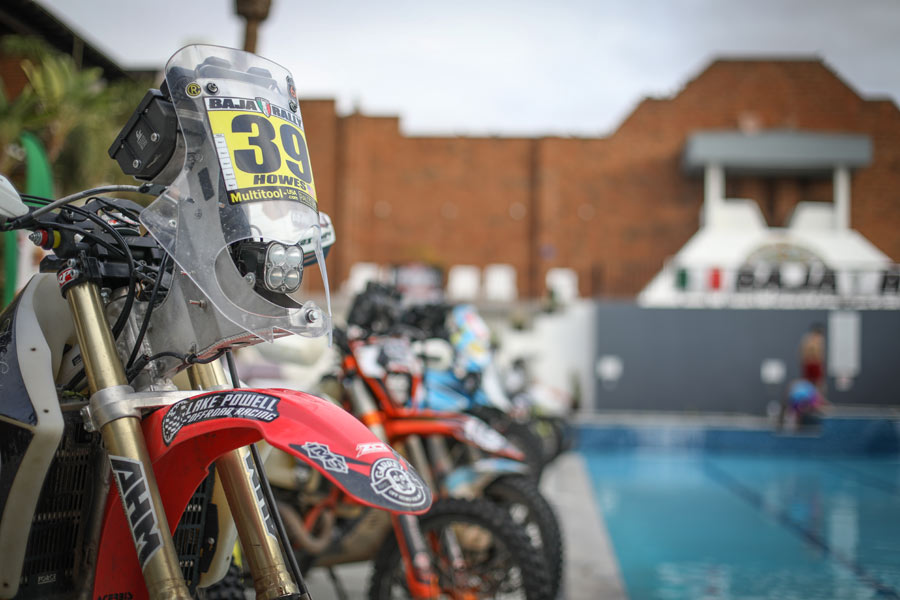 Visiting Las Cañadas Campamento for another year, the Prologue offered some fresh twists and turns for competitors to warm up with. A surprise to maybe everyone but Scotty Bloom, some competitors had difficulty finding their way to the finish, which in many ways exposed the high bar for the coming hurdles. The first official day of racing launched near Baja favorite, Mamá Espinoza's. Racers aimed for the beach then took some 90-degree turns back to the highway. What was supposed to be a swift stage took several teams minutes, if not hours, more than expected. Yet most racers all arrived at timing and scoring singing praise for a fun, well-rounded section – albeit a bit weary from the ride/drive. Others were not so lucky, using up all of their time searching for those waypoints, ultimately being rerouted to the highway before the sun could dip down into the Pacific.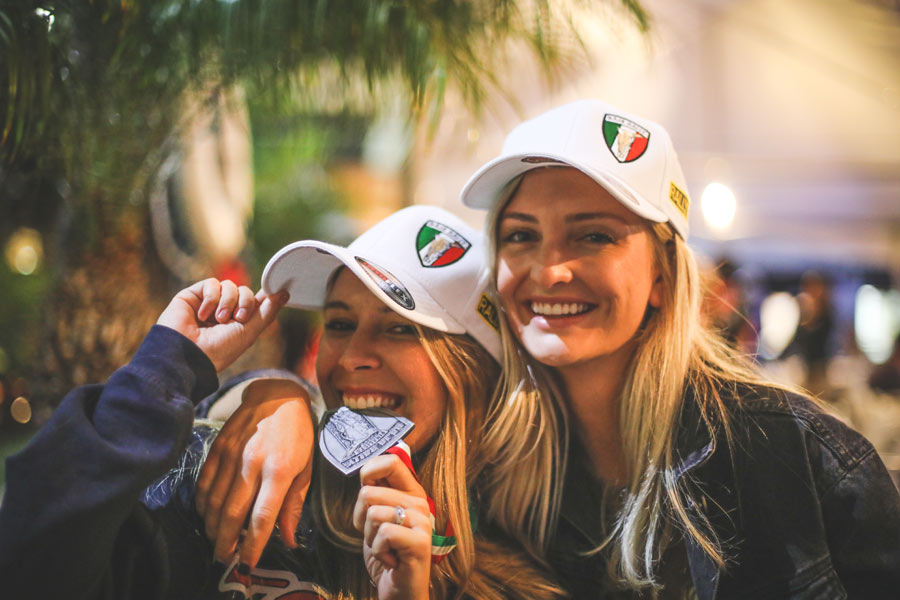 Special Stage Two
, setting off from Cataviña, and
Special Stage Three
, a loop edging the Sea of Cortez, asked a lot from participants whom all, despite some early DNFs, put up a good fight. 2014 Champ and podium hopeful, Scott Bright, ran into a bike malfunction midway through the challenge in Central Baja. On one of the more technical tracks of the event, he finished respectably mid-pack, despite having to navigate with his road book squeezed between his knees. A long, arduous liaison took the entire event past Coco's infamous Corner and down a storm-struck México 5 highway leading to San Felipe for the first time in the rally's short, but storied, history. Trials for the third stage were aggravated by rain, which ended the ride abruptly at the scheduled gas stop. Front runners held their places as adversaries no longer had the full time allotted to catch up to them. Pro rider, Colton Udall, pushed his way to the top before it was too late, while another racer new to rally, Ray Dal Soglio, snagged second. Last year's motorcycle class victor, Garrett Poucher, sat comfortably in a well-earned third position after starting in an undesirable position.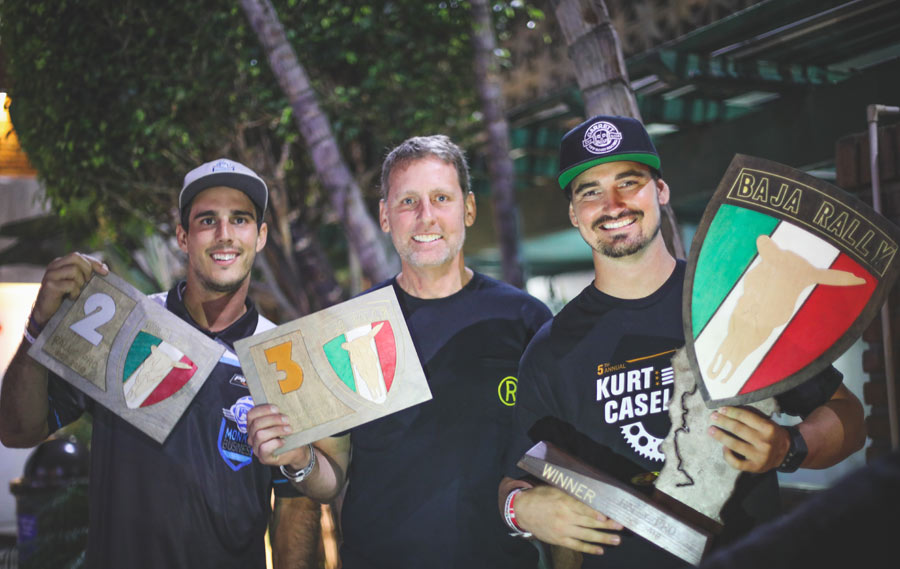 Special Stage Four
was full of excitement and heartbreak as the fastest test of the week brought everyone back to the westside, then poolside at the San Nicolas Hotel & Casino in Ensenada for a night of celebration. The podium was still anybody's guess, but it was rally raid newcomer, Skyler Howes, who came out triumphant. Ray Dal Soglio sat in second with Rally Comp founder, and "sleeper" fast-guy, Mike Johnson nabbing third place overall. UTV #124, led by L. Javier Pelayo, and #111, with Joe Bolton at the helm, were neck and neck much of the race. But it was an uncharacteristic misstep by Team Bolton which put Pelayo on the podium and left Bolton in a ditch, literally. Formidable drivers and navigators, Mama Baja can mix a poisonous cocktail which, if taken too fast, can leave you on your ass. 2018
BAJA RALLY
Champion, Skyler Howes, eloquently summed up the race:
"This rally completely re-lit my love for Baja. The trails that we took on these road books down the beach, up and over mountains, through fields of giant cactus and through the towns of Baja California were amazing. The conditions couldn't have been better with wet dirt, cool temps, and beautiful scenery with the land as green as I have ever seen it. Not only did I get the win, but I had a week-long adventure with friends new and old, ripping through the desert, reading drawings on a piece of paper telling us which way to go. That right there, in my opinion, is what racing is all about. Nothing but good times." – Skyler Howes, Garrett Off-Road Racing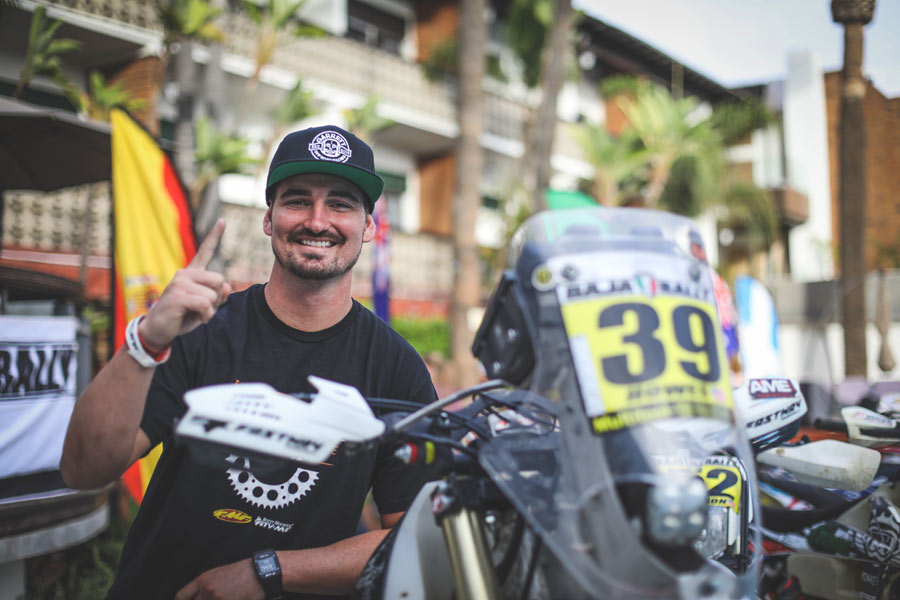 Tags: racing, skyler howes, baja rally, baja