Monkey Run Romania: The Best Road in the World Just Got Better
Love him or loath him, it's hard to argue with Jeremy Clackson's verdict of Romania's Transfaragasan Highway as "the best road in the world."

The Adventurists believe they've found a way to make "the best even better" by throwing miniature motorbikes into the mix in the latest edition of the Monkey Run series.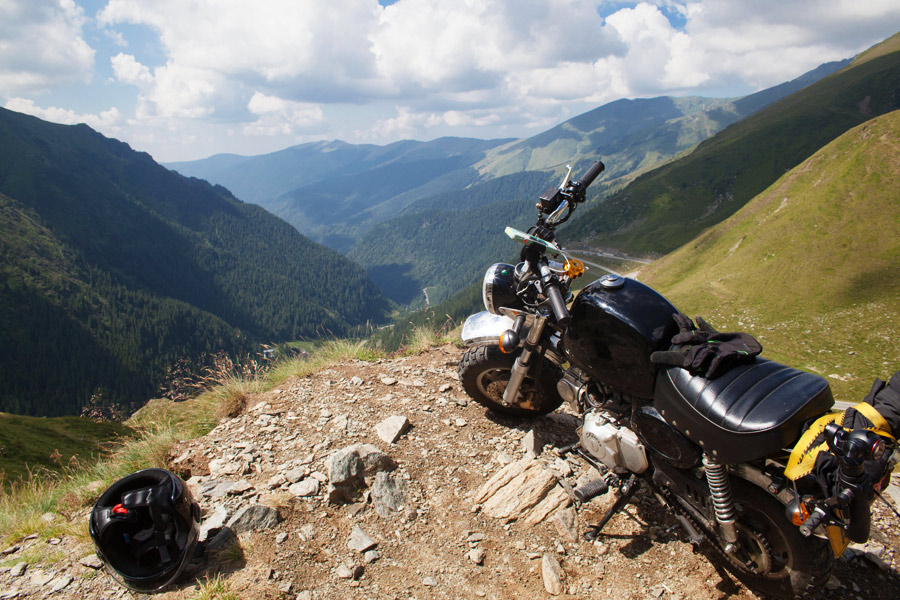 The Adventurists are, as their name suggests, responsible for some of the world's most exciting adventures, ranging from The Mongol Derby (the world's longest and most dangerous horse race) to Icarus X (a paramotor race across southern Africa). Two years ago, they launched the Monkey Run, which saw participants dropped in the Sahara and tasked with crossing the Atlas Mountains and reaching the Moroccan coast on 50cc Monkey Bikes. After just the right mix of thrills, spills and camels, the success of the Moroccan Monkey Run led to the creation of the Peru Monkey Run and now, fresh for September 2018, the Romanian Monkey Run.

The Adventurists are keen to show off the miniature bikes' prowess on some of Europe's most exciting roads and trails, surrounded by epic vistas, before Brexit means anyone with a British accent isn't allowed near the Transfaragasan Highway.

While there's no defined route set for the Monkey Run, riders will saddle up in the city of Sighetu Marmatiei, close to the border with Ukraine, before travelling around 900 km, in the space of a week, to the coastal town of Vama Veche. In true Adventurist style, they'll be parties thrown at either end so riders can meet fellow participants and then share heroic tales of adventure and compare bruises.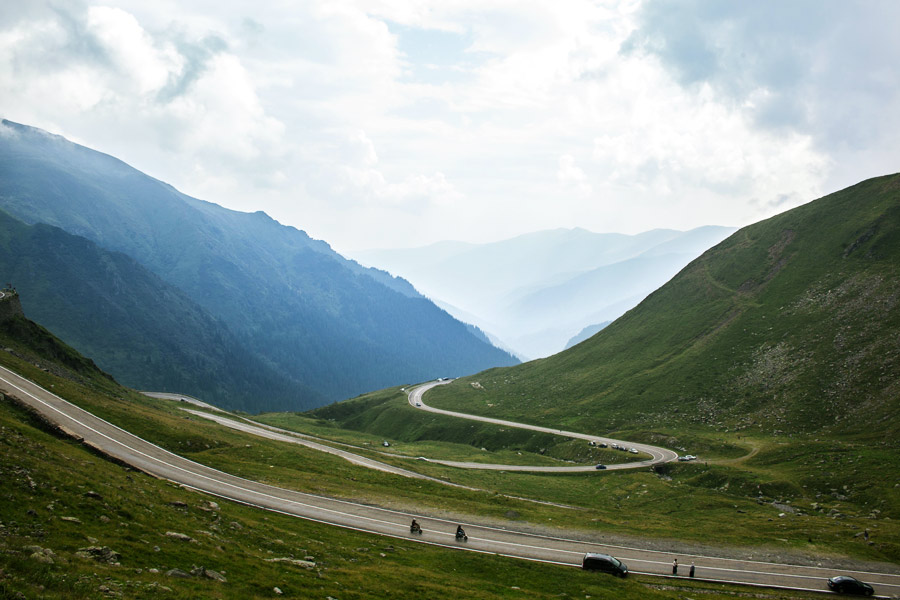 The fact there is no set route isn't a result of The Adventurists lacking a good road map, it's at the heart of what they're all about as they actively promote getting lost and heading off the beaten track.

"There's a few spots we'd recommend everyone tries to hit, such as the Transfaragasan Highway, Dracula's Castle and Berca Mud Volcano, but beyond that we encourage riders to look at their maps as little as possible. The idea of the Monkey Runs is to give people a true adventure that allows them to get under the skin of the country they're in in a way that a normal holiday wouldn't. You could just rock up, enjoy the launch party, team up with another rider and ride in tandem the length of the country to the finish line and I'm sure you'd have an amazing time. There's nothing like a little mishap in the back end of nowhere, however, if you want to experience something truly memorable and force you to embrace your surroundings and the people in it.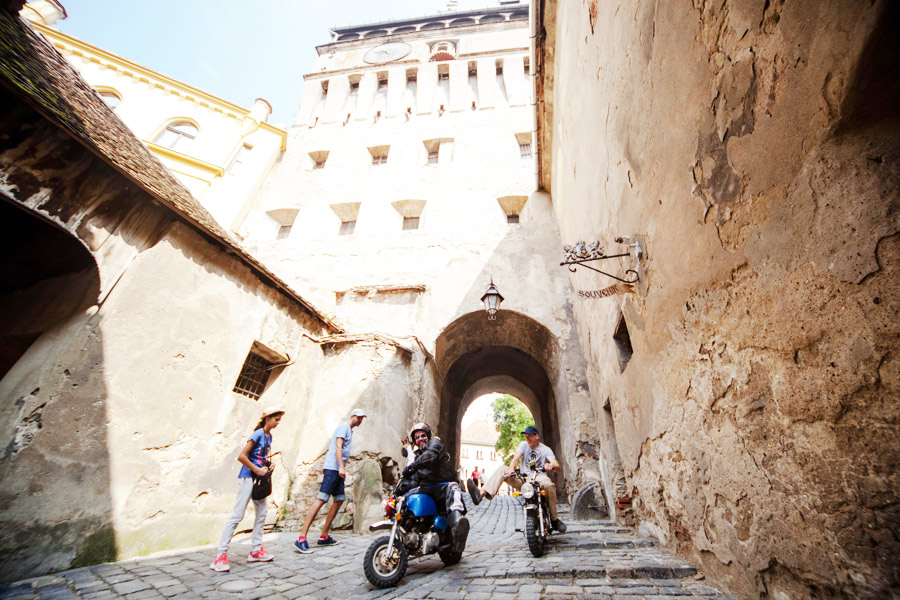 These are the moments that modern life is missing. We believe the world is far too safe and organized; that we've come to live in ever decreasing circles of freedom. Fear of litigation, greed and a spineless refusal to take responsibility for ourselves have robbed us of one of the most interesting things in life: the unexpected. The Monkey Run rails against this. It forces you to be lost, to not know what's around the next corner, to embrace the unknown."

This drive for genuine adventure is why The Adventurists specifically chose Monkey Bikes, rather than more comfortable or powerful rides.

"Monkey Bikes are a whole lot of fun and it's hard to take a serious fall. Because they're low to the ground they also feel much faster than they are. But in reality, they're slow enough for you to truly appreciate the landscape you're travelling through. They're perfect for this trip and they're bound to breakdown at some point, which means you'll be forced to engage with the locals and find out what the country and culture is all about."

Get involved: The Monkey Run Romania runs from September 22–29.

TheAdventurists.com/monkey-run-romania

Tags: monkey run, adventurists