Conquering the Himalayas: Rickshaw Run 2019
This June saw fifteen teams from twelve different countries take on the challenge of the
Rickshaw Run Himalaya
, a thrilling week-long adventure through the Indian Himalayas.
Following a route which included the 'highest motorable road' in the world; the
Run
saw teams having to battle with snow drifts and melting glaciers, potholes that were more like craters and the effects of high altitude.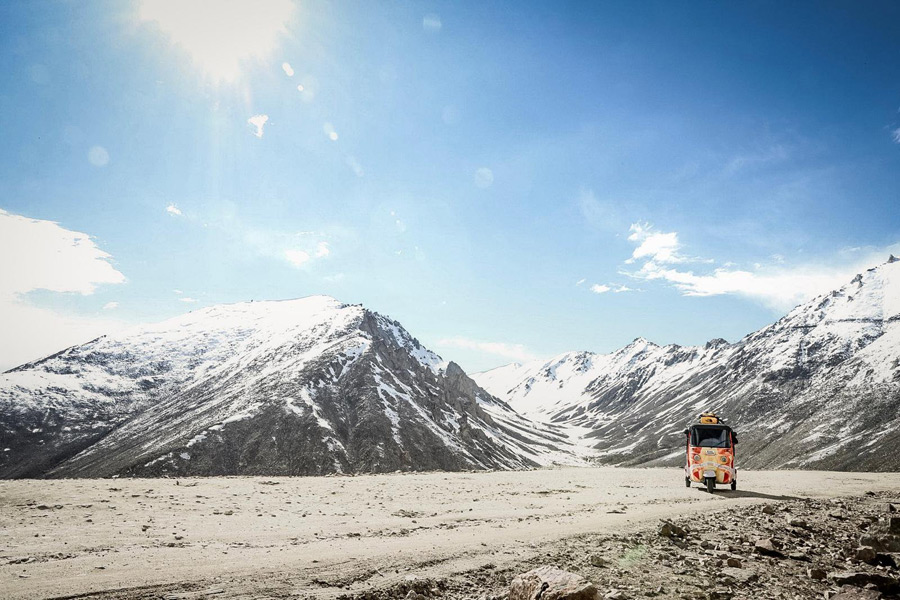 Whilst the usual mode of transport for tourists in the Himalayas is by foot,
The Adventurists
, the organisers of the
Run
, chose a less conventional means for teams to get over over 5000-metre mountain passes, rickshaws.
The teams started in Leh, a high-desert city in northern India, and followed the famous Leh-Manali Highway and Spiti Valley, one of the last haunts of the snow leopard, and thousand-year-old Buddhist monasteries, to finish 650 miles later in the foothills of Shimla. 'Highway' is a very loose term for the route they followed, it's only open for four months of the year and winds its way up and over three huge passes including the Tanglang La pass, at a dizzying height of 5328 meters.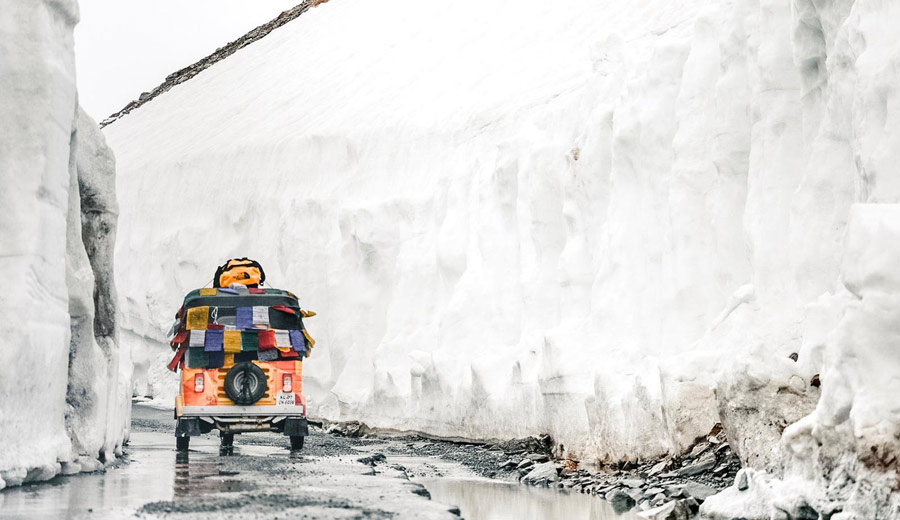 All the teams finished, but not without overcoming some serious challenges along the way. Late June snowmelt meant the Leh - Manali highway was opened only 9 days before the event began, leaving the road in a treacherous condition. Single lane roads, walled by meters of solid ice caused a few headaches. At one point five
Rickshaws
were stuck at the Baralachala pass, with the teams banding together to push one another over the rocky, muddy, ice-encrusted pass; all the while enduring the impatient beeps of local bus drivers.
It was not only the
Rickshaws
that were struggling in these trying conditions. The teams recounted a story of pulling a car back onto the road that had slid into a ditch.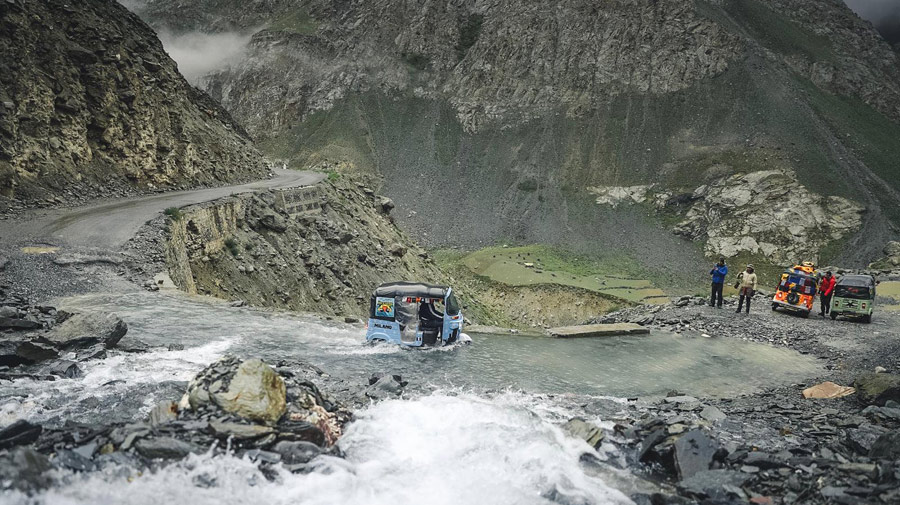 "There were about 20 of us pulling on this rope tied to the front of the car, about 10 Runners and 10 locals. It was crazy, we were slipping all over the place, the car was sliding everywhere, it was mayhem. But eventually we got him out and we could all keep going".
First over the finish line were Team Hazmat who conquered the
Rickshaw Run Himalaya
in seven days.
Matt Whyatt, from the team, recounts some of the journey to success:
"I keep remembering moments, like wading through ice to push the rickshaw through and having nothing left due to the altitude. Turning corners to breathtaking view after breathtaking view. Turning up streets in towns so crowded we hit more than half a dozen people and all of them smiled because that's what all the locals did. We got almost run off the road so we would stop for a photo. Having to slam on the brakes, locking all 3 wheels up, and coming so close to a bus I could not see the driver. Stopping on the side of the road to marvel at the various religious monuments. Getting a bit misty-eyed."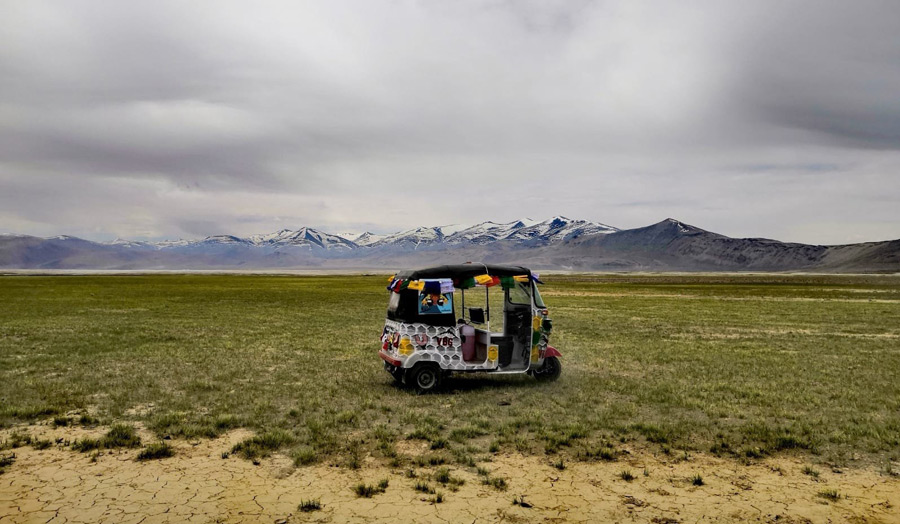 If you fancy taking on the Himalayas 'by less conventional means' in 2020, or to find out more, visit
https://www.theadventurists.com/brochures/rickshaw-run-himalaya/
What you get for your money
• The Rickshaw
A 3-wheeled, 4-stroke air-cooled rickshaw, pimped to your own design with insurance and all the other necessary paperwork
• Pre and Post-Launch Shenanigans
Test driving, mechanical briefing, launch party and finish party
• Some Kit
A jerry can and a few key spare parts plus the tools to change them
• The Adventure
A week of some of the most amazing adventuring possible in a rickshaw, or any three-wheeled vehicle for that matter
Tags: himalayas, run, rickshaw, adventurists