Stolen Pig Rally 2019
The
4th Annual Stolen Pig Rally
will be held
April 25-28, 2019
in McCarr Ky. The rally is for street-legal adventure enduro bikes. The
SPR19
will be held at
The McCoy Pig Farm
semi-primitive campground, located in McCarr, KY just two miles from Matewan WV. The event is hosted by Donald and Kathy McCoy.
A highlight of this year's
SPR19
will be the women's intermediate rides. The McCoy's have invited special guest, Erin Solano Cox, founder of
Women's Off Road Moto
(
WOMO
). Erin will be riding daily and guiding women on great intermediate routes thru the
Real McCoy Trails
.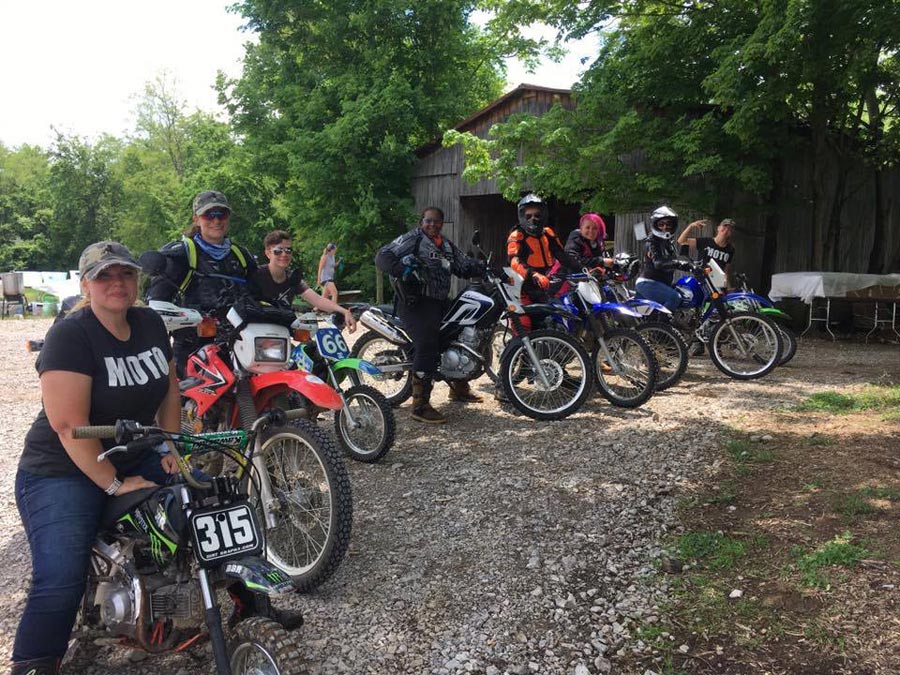 WOMO
is committed to dirt, adventure, and dual sport motorcycles, while supporting each other and serving their community. Their goal is to be a safe place for women to learn to ride, ask questions, hear about events, riding opportunities and other info about the riding community. Erin is a self-proclaimed moto enthusiast who began riding nine years ago, and though her
WOMO
group is only a little over a year old, they have already been represented at a variety of riding trips and rallies.
Erin is honored and humbled to be leading several rides during the
Stolen Pig Rally
with fellow
WOMO
leader, Kerri Ankenman, as sweeper. We encourage women who are looking for a great place to ride and meet new friends in the moto community to join us at the
Stolen Pig Rally
. We assure you will have a great time.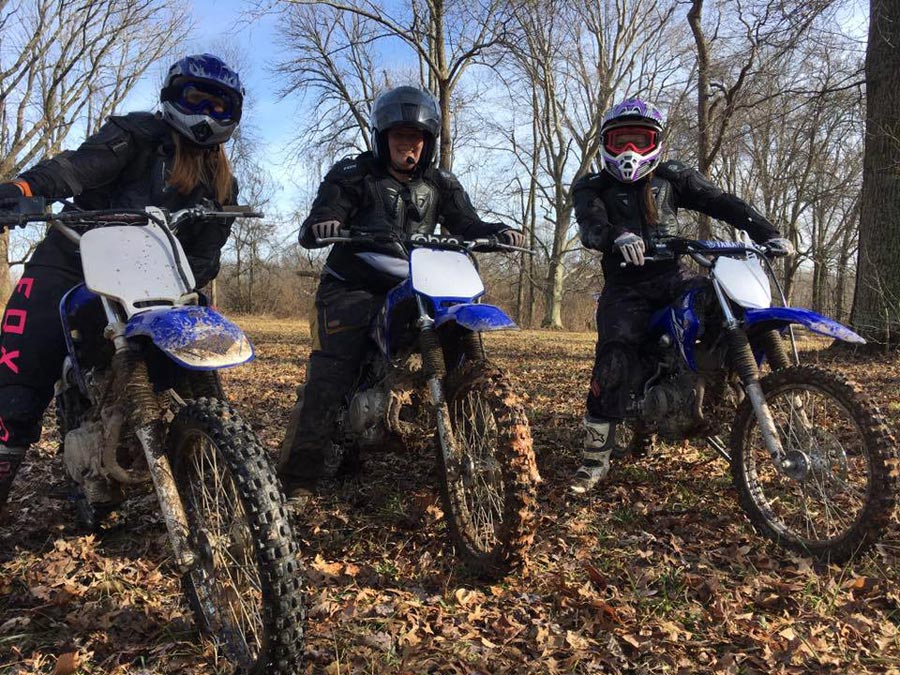 For all size dual-sport and adventure bikes, there are endless miles of riding on The
Real McCoy Trails
. For street riding there's not a single quarter mile section of straight road in the region and plenty to see and do. Intermediate, medium & advanced routes are available from 60 -150 miles including
The Feud Loop
for history buffs. There will be rides available that include some awesome backwoods, single-lane, twisty blacktop as well as some dirt and gravel roads and all located within 10 - 25 miles of
Base Camp
at McCarr, KY.
Imagine riding and exploring within the 2nd lowest valley within the Appalachian Mountains and within the borders of 3 states loaded with awesome mountains, valleys and streams. The views are spectacular. Discover for yourself the blue grass of Kentucky, why West Virginia is Wild and Wonderful, Virginia is for Lovers and why the Hatfields and McCoys feuded over this land. To register and to learn more, check out the
Stolen Pig Rally
website at
TheRealMcCoyTrails.com
.
Tags: dual sport, mccoy, the real mccoy trails, spr, stolen pig rally, Adventure, rally, event