Andrew Pain - Minimal Motorcyclist

Andrew Pain started riding motorcycles in 1991. After riding over 300,000 miles around the United States, he quit his job and traveled through the Americas on a 30+ year, 250cc motorcycle, with a stuffed teddy bear named Blue. Since returning to the United States, he has published books and traveled all over North America speaking on focusing on travel (not equipment).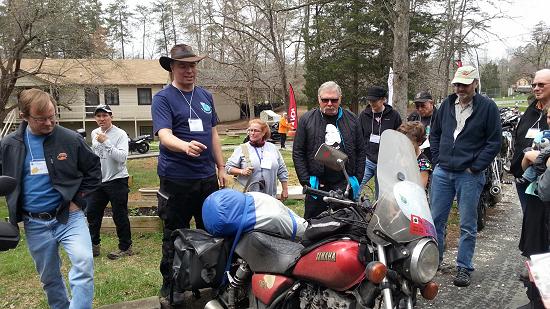 Andrew covers topics focusing on overcoming the obstacles that people place in front of themselves. From budgeting and finding time to travel, to how to deal with things when they go wrong. He is an expert on minimalist (but complete) packing.
You can contact the Andrew Pain through email at
This email address is being protected from spambots. You need JavaScript enabled to view it.

Name:
Andrew Pain
Company:
The Minimal Motorcyclist
URL:
MinimalMotorcyclist.com
Additional Links:
• Link 1 -
http://www.amazon.com/Minimal-Motorcyclist-Practical-Adventure-Motorcycle-ebook/dp/B00YJDUGL2/ref=sr_1_1?ie=UTF8&qid=1483642125&sr=8-1&keywords=the+minimal+motorcyclist
• Link 2 -
http://overlandjunction.com/features/stop-packing-tools/
• Link 3 -
http:/www.traveling250.com