Paul Pelland - LonghaulPaul

"I once was told a cure for
MS
was a million miles away, so I figured I would just go get it and bring it back."
LonghaulPaul
is a rider, writer, keynote speaker on a mission;
Chasing the Cure
. Although he was a top ten finisher in the 2003 11-day, 11,000 mile
Iron Butt Rally
, Paul Pelland will forever be known in the endurance community as the idiot who entered and miraculously finished the
'World's Toughest Motorcycle Competition'
on an antiquated Russian motorcycle. He retired from competing in long distance rallies after being diagnosed with
MS
and hid his disease for nearly a decade.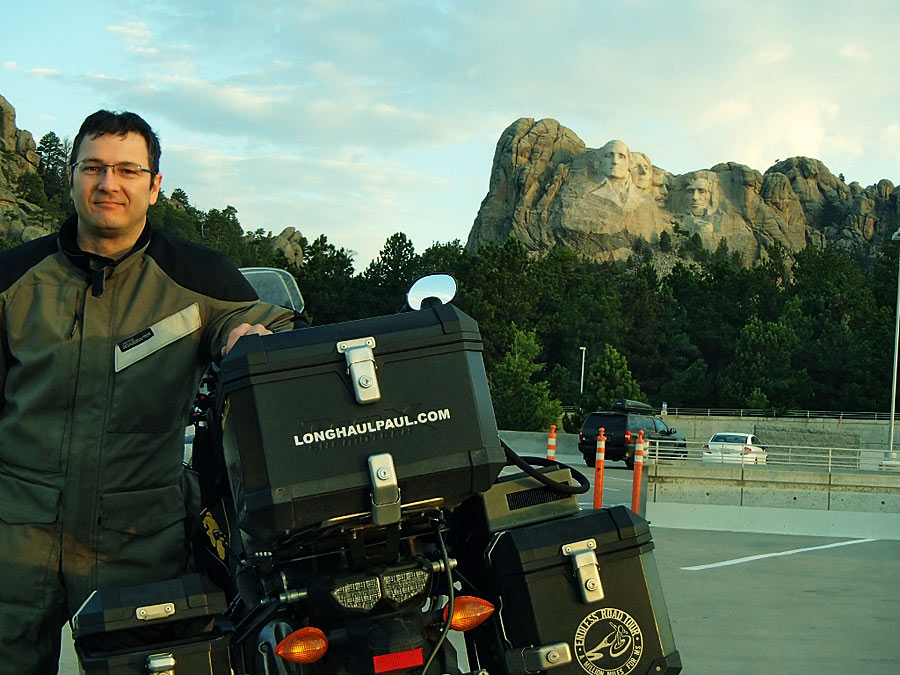 In 2012, Paul began documenting a million mile journey raising funds and awareness for
MS
, traveling the country while sharing his story with others. The adventures while living with
MS
are chronicled on his website and he writes regular columns for health and motorsport magazines. In just four years, Paul rode 220,000 miles sharing his message at over 200 events, set two world records, and even rode a scooter from Boston to Chicago in 24 hrs while wearing a powder blue tuxedo!
Longhaulpaul's
fundraisers have raised $100K for the
National MS Society
. This million mile journey involves sharing his story of "
Find your Road
" to people living with challenges, encouraging them to continue chasing their passions. Paul presents entertaining seminars and inspiring keynote presentations for MS patients and caregivers, schools, organizations, motorcycle events and corporate functions while he continues
Chasing the Cure
.


Keynote Address, Feature Presentation: Life's Lemons and Long Shots - If life were easy, everyone would get one! No matter what life throws at you, there's a way to continue forward. Whether it's riding the World's Toughest Motorcycle Competition on the most unreliable motorcycle ever built, setting world record's or riding a million miles to find a cure for Multiple Sclerosis, Paul's story of overcoming monumental challenges with ingenuity and sheer will power is inspiring for everyone. Paul will recount his painfully humorous and quite unbelievable 2001 Iron Butt Rally adventure on a Russian Ural.


Seminars:
MOTOMEDICINE: Riding for Medicinal Purposes
- Riding motorcycles is good for the mind, body and soul. Maybe riding can also be part of a treatment plan for whatever ails you. WHAT'S IN YOUR (saddle) BAG? If the only rider to finish the
World's Toughest Motorcycle Competition
on the world's most unreliable motorcycle is not an expert on packing for an adventure, who is?
You can contact Paul Pelland at
This email address is being protected from spambots. You need JavaScript enabled to view it.
for presentation inquiries.