Get Your Badass On the ADVWoman Rally
Walking out of a conference room to see a hallway full of women teaching and learning tire changing skills was the moment I realized what the
ADVWoman Rally
was all about. This four-day riding event teaches self-reliance and empowerment repeatedly to women riders.
As dusk set before the rally, comments could be heard such as "we'll see how this goes—I don't have much experience off road" or, "it's a pretty big bike for me." Generally speaking, women are taught to be humble, hide our skills, and doubt ourselves. Pat Jacques has worked with hundreds of women learning to ride motorcycles, and envisioned a space where these women could come together and comprehend their own strength and resiliency.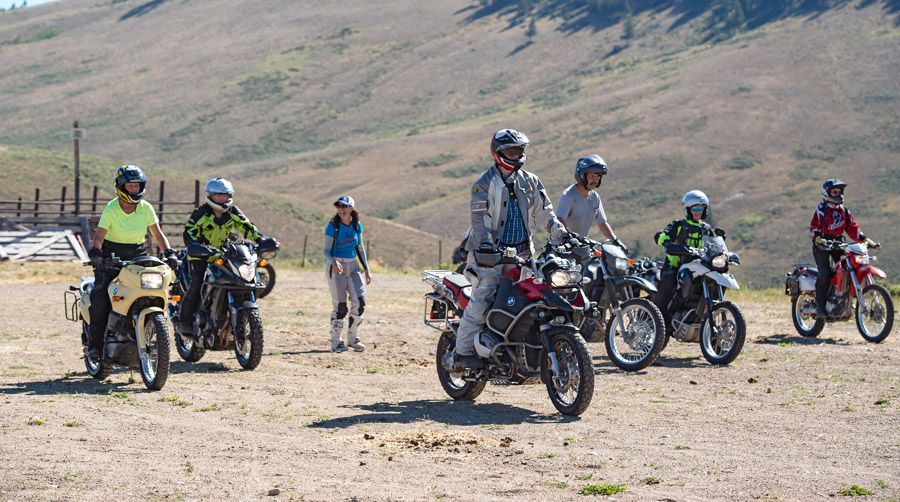 By the end of the first day, when Pat walked to the front of the room and asked who had gotten their "badass on" that day, the entire room erupted in cheering. Women had transformed their riding abilities through confidence-boosting step by step exercises, each one building on the last. After riding classes, they attended classes about gear, touring, and maintenance. Each was taught through engagement, assessing needs, and incremental instruction.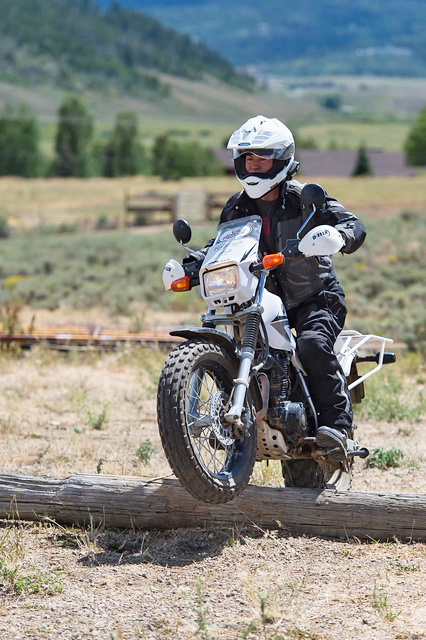 "There are so many barriers for women riders," Pat Jacques reflects. "I want to offer this experience to show them how amazing they really are. Women riders today are pioneers and innovators. They are on the front lines of social change." Pat offers this rally as a way for women to build their confidence, and to connect with other women riders. She understands that women build confidence by seeing other women lead by example. Seeing women changing tires takes away one more barrier, one more subconscious self-doubt as to their own abilities.
From the meals designed to let women share their stories, to the classes that empower them with knowledge and skills, this experience is so much more than a rally. It is a process of rewriting our stories about ourselves, allowing us to imbue them with self-confidence and worthiness.
On the last day I heard new confidence. "I learned more about my bike in three days than I have in two years," one said. Another added, "I feel like I can ride off road by myself now."
Lessons were learned, lifelong friends were made. Some women were planning international trips to meet up. Others were planning rides next weekend. All were talking about next year.
ADVWoman.com


ADVWoman
would like to thank
Husqvarna Motorcycles
,
Power World Sports
in Granby, Colorado,
REV'IT
,
ADVMoto Magazine
,
Butler Maps
,
Dustriders Hoist Motorcycle Accessories
and
Vee Rubber
for their sponsorship and generous support of
ADVWoman
training events.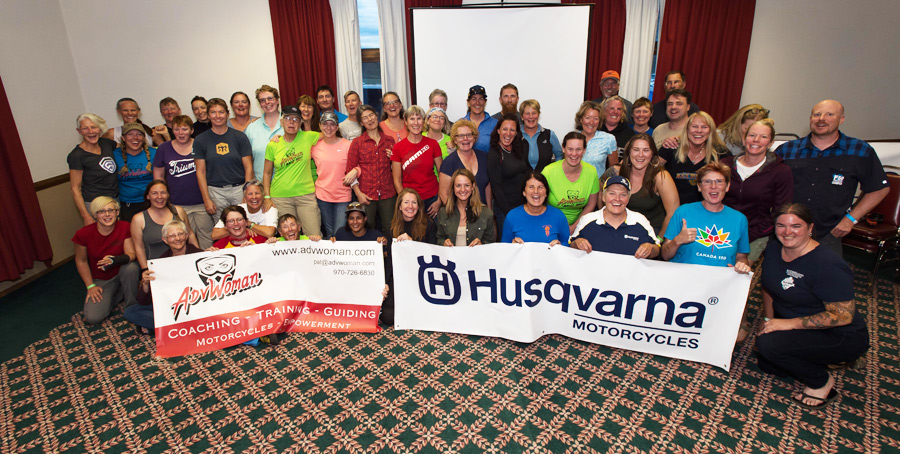 Tags: ADVWoman, event report, rally