ADVMoto Coverage of the 2016 AIMExpo - Day 2
Page 2 of 3
Attendance for Day 2 of the 2016 AIMExpo has grown overnight. ADVMoto is just as excited to meet new people as we are to see new products. If we reported everything that went on at the Orange County Convention Center, you might be reading this article for days, so here's a brief overview of the action on Day 2. If you haven't seen our coverage from Day 1, you can do so here: ADVMoto AIMExpo Day 1 Coverage.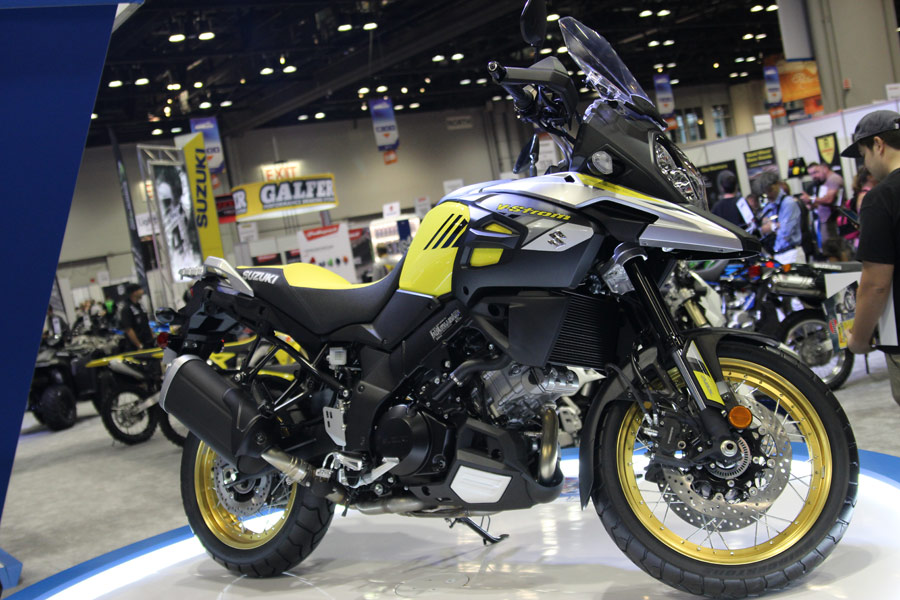 The 2017 V-Stroms were absent yesterday, but they're here today. We have to say that the bikes look much more appealing in person than it does in photos. A side profile reveals the V-Strom 1000's resemblance to the old DR Big, not only because of the beak, but the overal shape of the tank and front end as well. the Big Strom's wheels are an interesting design that can run tubeless tires.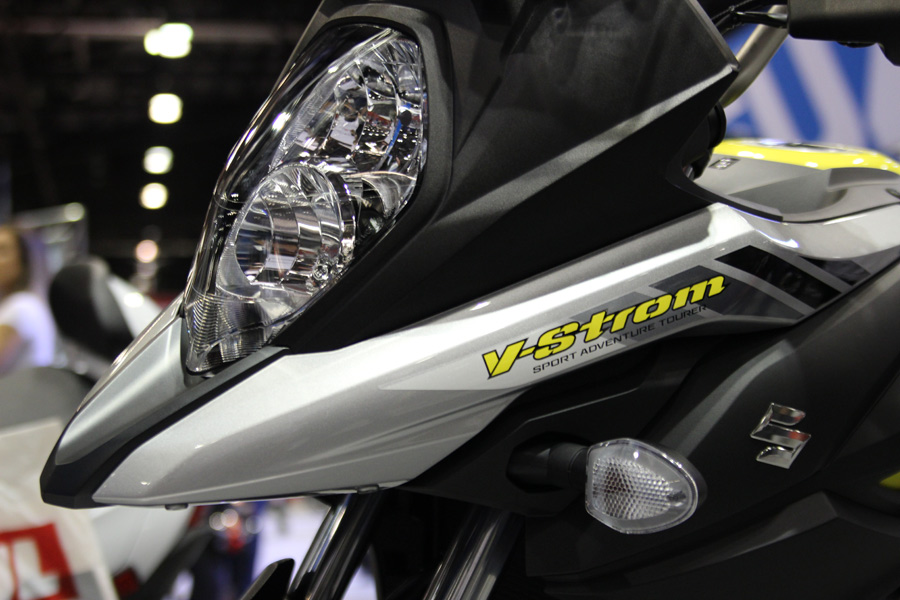 In case you forget, the 2017 V-Strom 650 reminds you what it's designed to do- "Sport Adventure Tourer". The 650 receives a host of updates including its styling. We're totally diggin' the yellow! For more information on the 2017 V-Strom 1000 and 650, and their variations, visit SuzukiCyles.com.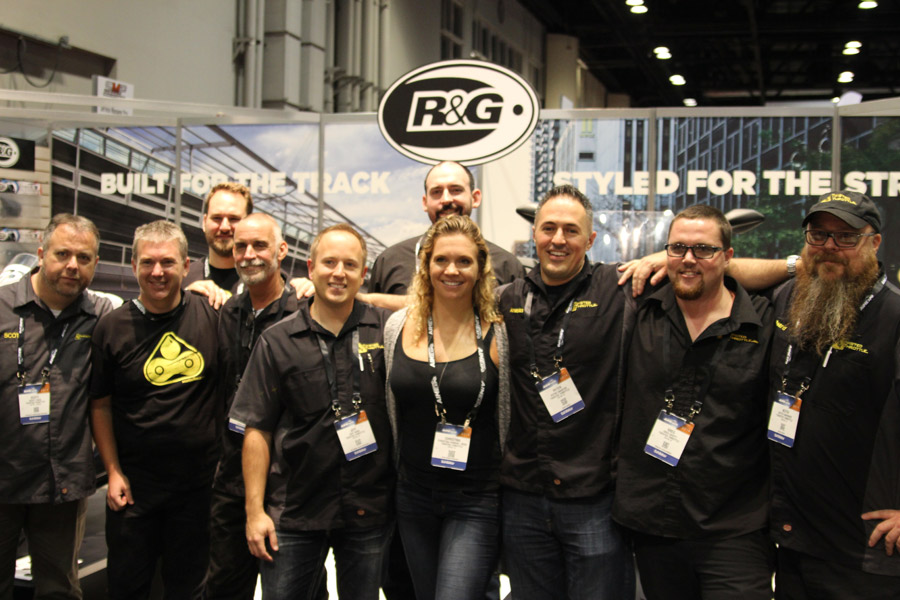 Scottoiler joins forces with Twisted Throttle to offer their E-System and V-System chain lubricating systems to the US Market. We love the convenience of the Scottoiler system and highly recommend them to anybody who wants less maintenance, and more chain/sprocket life on his or her motorcycle.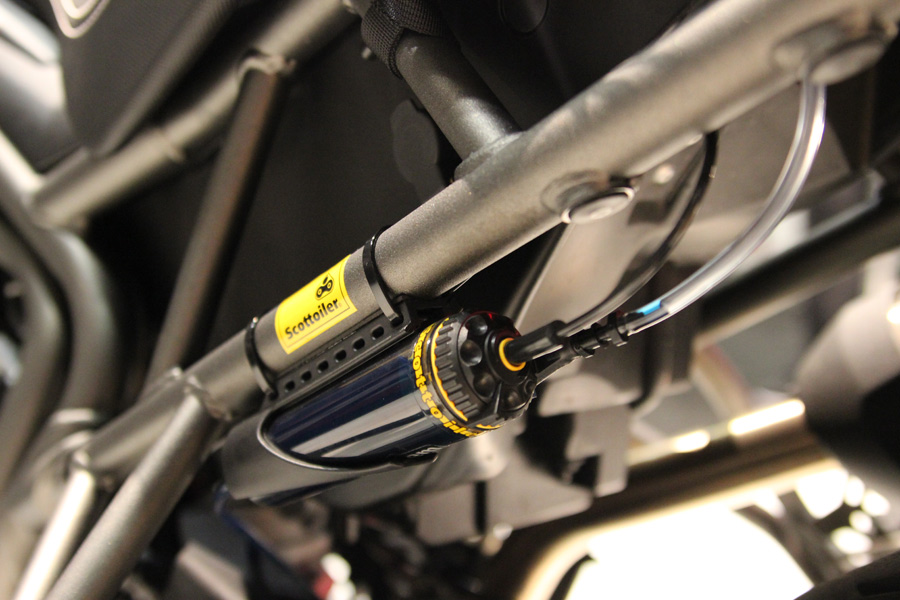 Scottoilers are becoming so popular that BMW offers to install them as a dealer option. Both versions were on display at the event; the V-System installed on a Triumph Tiger 800, and the E-System on an Africa Twin. To learn more about Scottoilers, luggage, and lighting options, be sure to check out TwistedThrottle.com.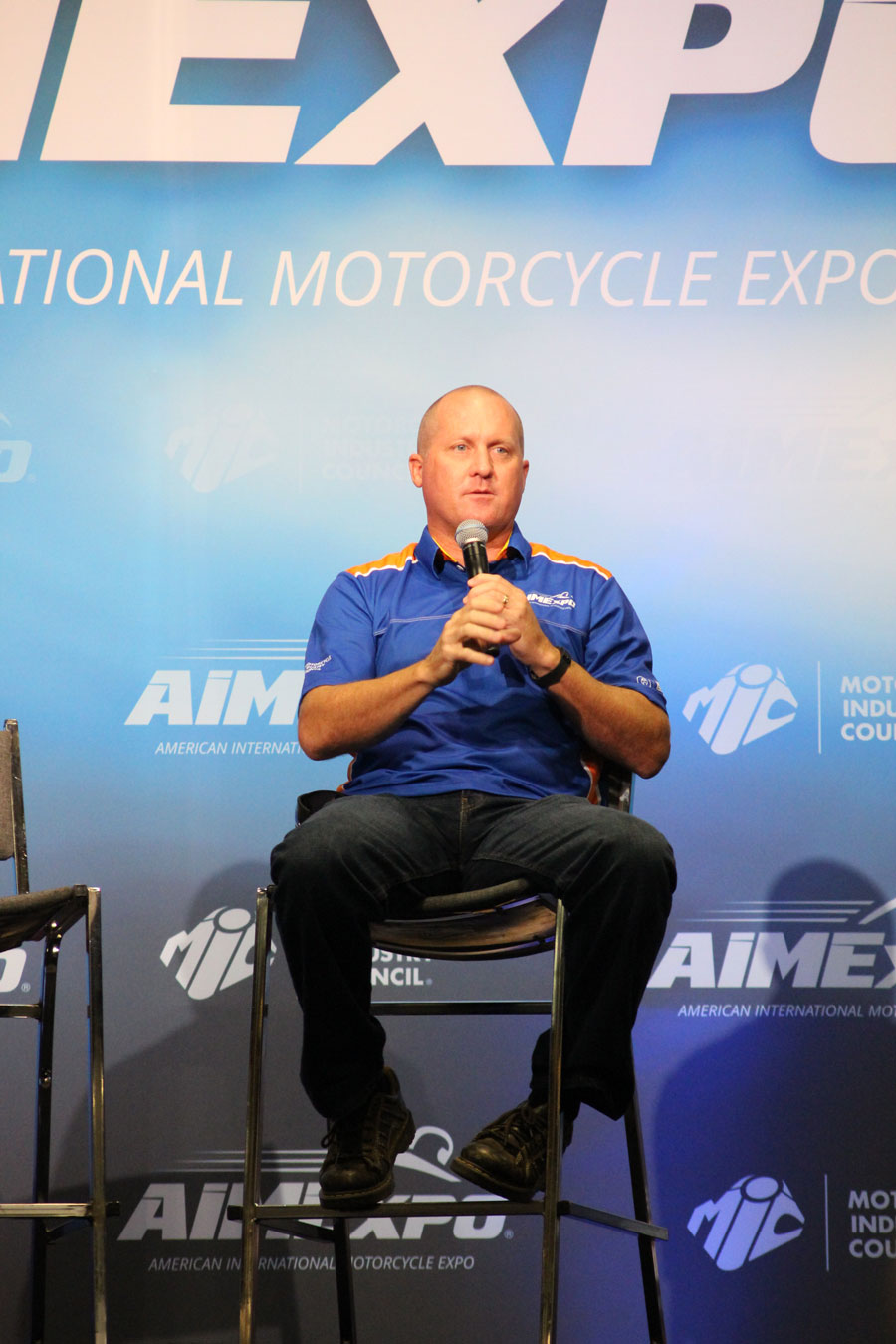 After the event was opened to the public on Day 3, attendees got a chance to do a Q & A with 500cc MotoGP Legend, Kenny Roberts Jr.. The presentation was filled with laughter and great advice for anyone looking to get into the world of racing. His stories of triumph and failure were both entertaining and inspiring.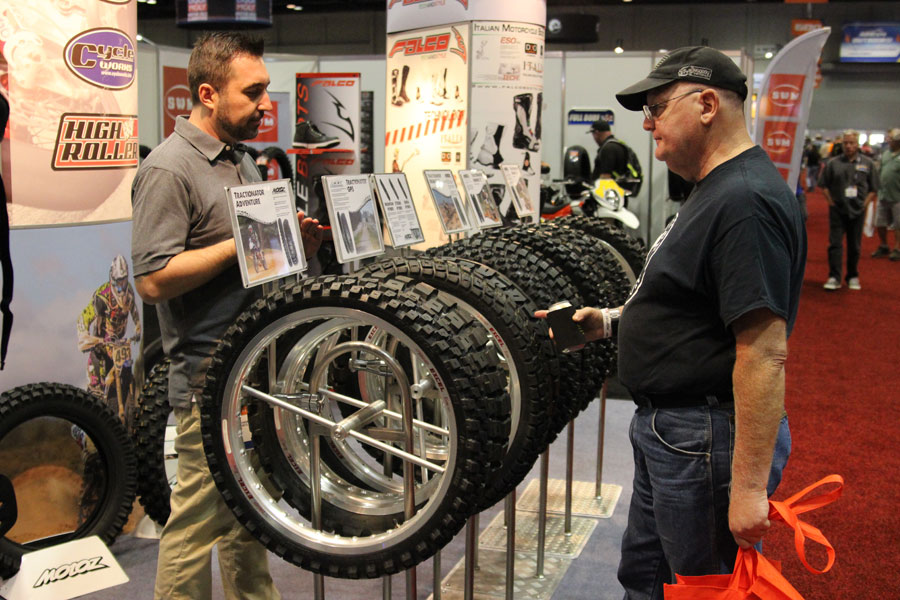 There's always a trade off with tires, and with so many options on the market, sometimes the best way to pick new shoes is to look at them side by side. MotoZ's rotating display helps their audience understand the difference between tread patterns and how the tires react on the street and in the dirt.
Continue to see the action on Day 3!