AltRider Conserve the Ride 2016
Bring Out that Shiny New Adventure Bike
So, you bought an adventure bike? Now it's time to use it. But first, before selling your house, quitting your job, and figuring out where you're going to pack the T-bone steaks and beer, you should probably attend a few ADV events to get you and your kit sorted.
Don't go it alone just yet.
AltRider
, the purveyor of fine adventure motorcycle hard parts and soft luggage, has five years of great ADV-focused events under their belts. Their
Conserve the Ride
(
CTR
) event in June is the perfect opportunity to test out your setup and get some experiences under your belt. The event kicks off Friday afternoon, so take a couple of days off, come set up your tent, pour yourself a cold beverage sourced from the local brewery (the Elk Creek Cafe + Aleworks), and settle in to make some new friends.
AltRider
encourages riders to mingle and figure out some sort of four- to eight-person group with similar skills to ride with on Saturday. This not only helps make sure everyone is relatively safe but adds to the whole event experience; and if you don't own a GPS someone in your group will likely have one.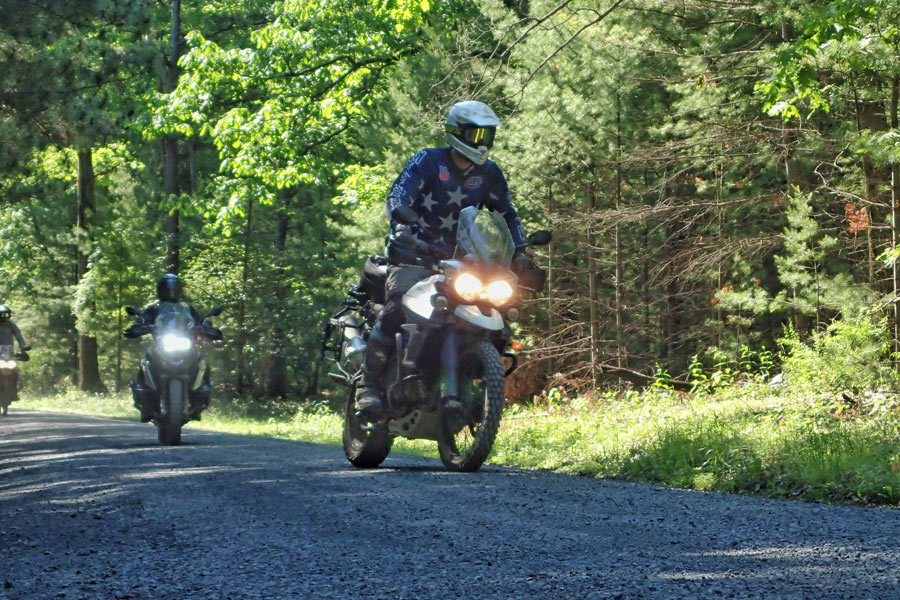 Last year
AltRider
stepped up the amount of riding by adding in a "mini
GS Challenge
" style cone course on Friday evening, and then followed the fun with a quick trailside tire and tube changing course by Jeremy Lebreton (El Presidente of
AltRider
) on one of the first
Honda Africa Twins
in the country. Jeremy made himself available to answer questions, and then spent Saturday riding alongside us common folk. Expect more of this fun in upcoming events.
Figuring out where you can legally ride can be a daunting challenge. By signing up for an event such as this, you'll ensure you're legally riding a course that has been designed by local experts. And every year's course is different. The main loop, 145 miles of scenic gravel and tarmac, is a great intro for people who have never been off road. The options, however, are where the fun really gets going. 2016's course had ten full options, each marked at the beginning with clear descriptions of the trail and the level of difficulty riders could expect. The most challenging level (Level 4) was best suited for smaller bikes or advanced ADV riders and offered plenty of tricky maneuvering.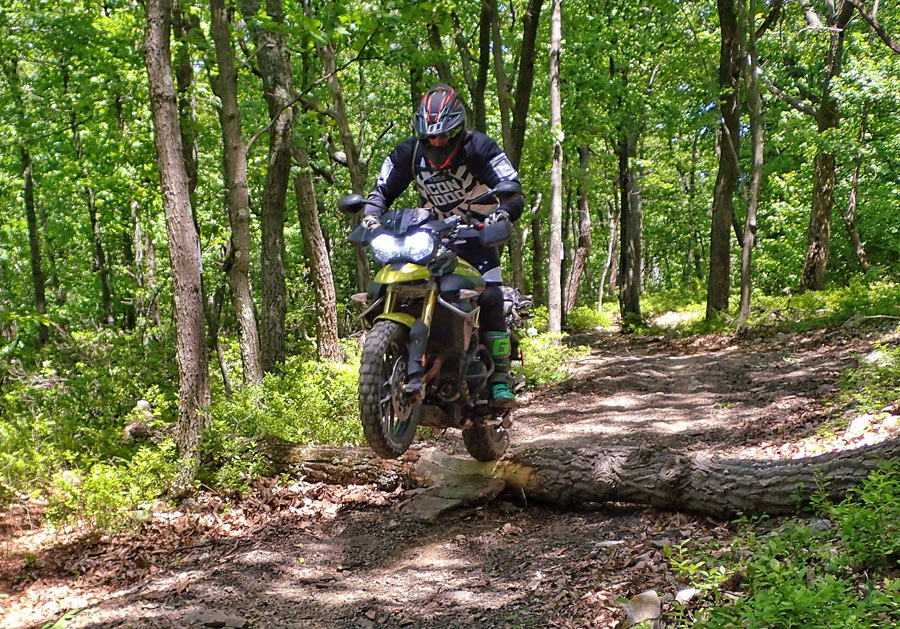 The routes (GPX files) are emailed out well in advance by AltRider but they're also plotted and arrowed by the indispensable local resource known as the
SMCC
(
Seven Mountains Conservation Corp
). The
SMCC
is group of like-minded individuals who work Pennsylvania's
DCNR
(
Department of Conservation and Natural Resources
) to maintain and often reopen existing multi-use trail systems in the area. They do all this with small donations, memberships, and by holding events like
CTR
, small bike enduros, mountain bike enduros, and wilderness trail running events. Saturday evening sees a
Conserve the Ride
auction to help support this worthy organization, with prizes donated by
REV'IT
and
Revzilla
.
The trail systems in and around Bald Eagle State Forest range from hard packed dirt to large nasty rocks.
Conserve the Ride
leaves out the most technical trails (more suited for dual-sport and smaller bikes), but finds plenty of variety in the options it does use, ranging from oldies but goodies—the flowy shale trails that make up two or three options—to loose, steep downhills and rutted, muddy two-track. Riders can feel free to dip in and out of the options, skipping the harder bits when they want to opt out.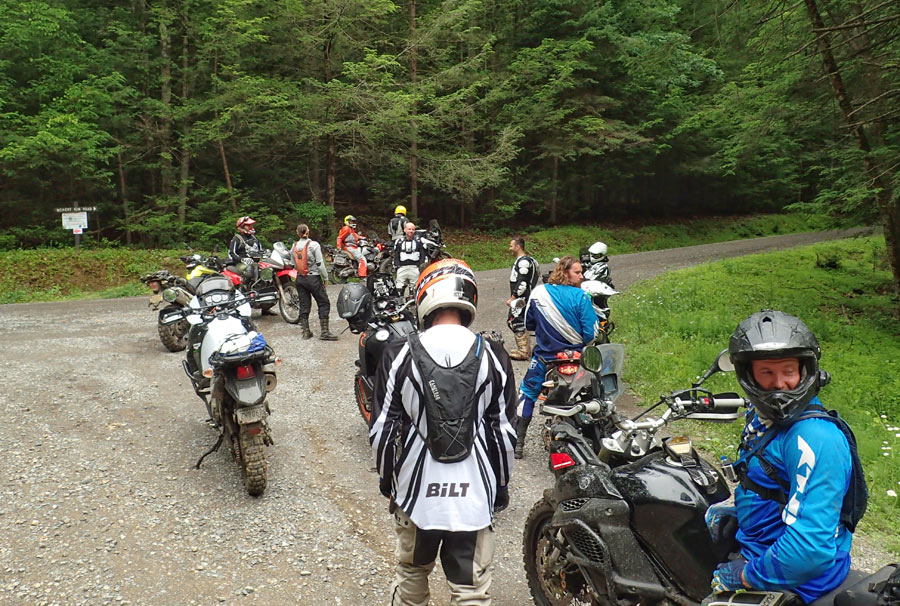 Finishing your ride Saturday evening with a hot shower and a cold beverage is a must, but following that up with massive hearty meal could be difficult if you were out on the road by yourself. Instead of rehydrated meals from the saddle bag,
AltRider
has you covered for all five meals (Friday night through Sunday morning) with the best food I've ever experienced at an event like this.
World's Fare Catering
, owned and operated by local fellow rider Chef Michael, will have you more than satisfied (a whole roast pig, home-made salsa and French toast!). Having your food taken care of frees up some funds that you might have otherwise had to use on for cooking gear, eliminating a big logistical challenge, and allows you to pack either less things (cooking supplies) or more things (clothing, tools, camping gear).
Sunday morning brings fresh coffee and sore muscles. With a night to sleep on their experiences, and some time for their bruises to color up, riders get to brag about the fun they had the previous day. If you want to break in that adventure bike, look into attending one of the two events put on by
AltRider
this year. Either the
Taste of Dakar
in Gold Point, NV on March 17–19 or
Conserve the Ride
in a new location in Pennsylvania with a date TBA soon.
Follow these links for the
Taste of Dakar
,
Conserve the Ride
and the
REV'IT!
Cayenne Pro jacket
.
AltRider.com
RevZilla.com
RevItSport.com