AltRider Taste of Dakar 2017
AltRider
kicked off its 6th annual "
Taste of Dakar
" March 17-19, 2017 in the rustic ghost town of Gold Point, Nevada. This new location was much more of an "experience" than what used to be camping at an RV resort. Our special guest was Kellon Walch who has a few
Dakar
's of his own under his belt both as a rider with
Team KTM
(teammates Chris Blais & Scott Hardin) as well as navigator for Robby Gordon.
This rider series is put on not just to get out and meet riders & customers but to give Americans a true taste of what a
Dakar
looks like, even if most riders are on adventure bikes rather than kitted out 450 rally bikes. And of course it's also not a rally raid format but does involve following gps tracks. I'm one of those "ignorant Americans" myself as I really should have known Kellon Walch had raced with
Team KTM
before meeting him.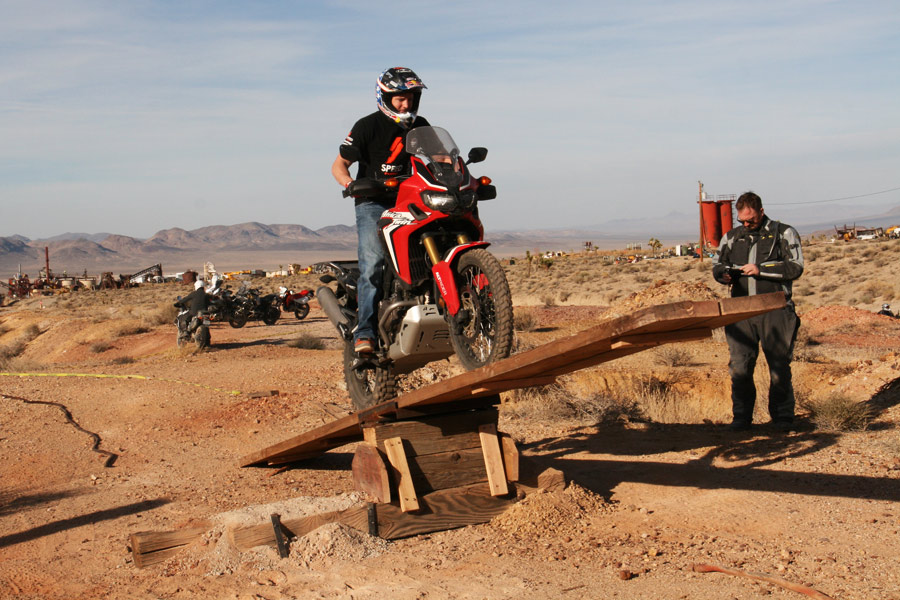 All-new scenic & intermediate tracks were laid out by yours truly and advanced tracks by Mark Stickelmaier of
Black Swan Moto
& crew who also provided their capable training on the first day for nearly 30 riders. The insane amount of snow this year had us keeping the tracks below the snow line which took some of the challenge out but next year will likely be a bit later. Lots of meat still left on that bone.
The first-ever skills course was planned & laid out by Dennis Godwin, a
Team USA GS Trophy
competitor. Dennis has done these courses for various
BMW MOA
and
GS Giant
events around the country and is known for his passion for sharing his skills with other riders looking to improve their game & have fun.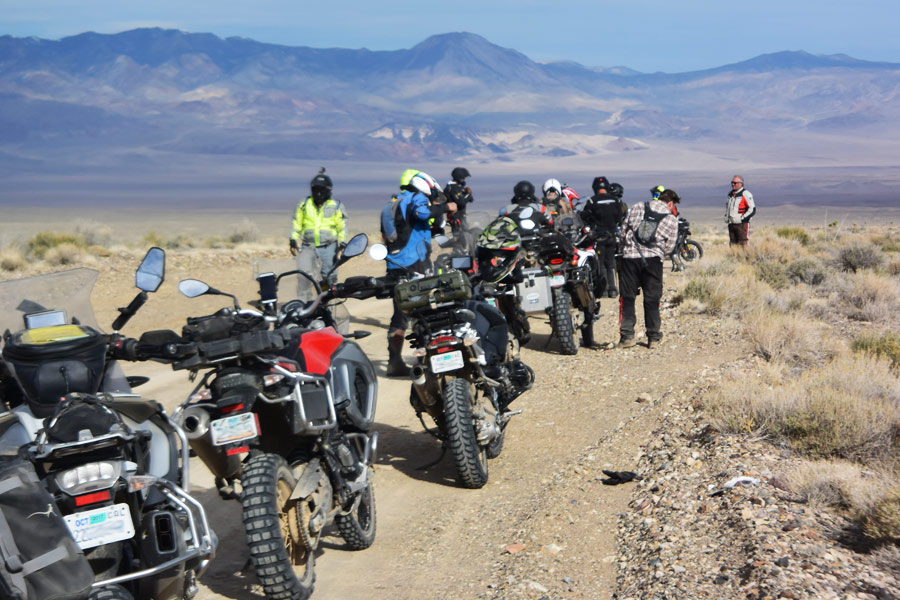 This part of Nevada actually resembles parts of the
Dakar
course very well with its seemingly endless mountain ranges, vast sagebrush valleys, wild burros & abandoned mines. Conditions were pristine just a few weeks prior to the event when scouted but mother nature stepped in with some drier weather that provided much more of a challenge with deeper sand than anticipated. A few riders struggled but all had a great time and just one injured rider, Chris McInroy, who we called "
Stiches
" came all the way from Edmonton, Alberta Canada. His lip was stitched up with a drug store sewing kit by a doctor in attendance. The kind doctor normally performs circumcisions so you bet there were lots of "
don't rub it too much
" jokes all around!
Saturday night after dinner there were rounds of prizes awarded for furthest journey, best fall, etc... with prizes from sponsors such as:
MotoQuest
,
Icon Raiden
,
Revzilla
,
RoxSpeedFx
,
Trail Tech
and
Clearwater Lights
. So give some thought to attending an event like this and you'll find many other like-minded riders to share the experience with as well as work on your riding skills.
AltRider
does another event called
Conserve the Ride
in Pennsylvania in late June. Who knows, this could be just the event that inspires you to compete in the
Dakar
yourself one day.
AltRider.com


---
Find more from Eric Hall at
XLADV.com