In the Heart of the Kiamichis: The Clayton Lake Dual-Sport Ride
Each year in the heart of the Kiamichi Mountains, adventure motorcyclists gather to explore the rugged trails lacing the countryside by day and enjoy the food and fellowship around the campfire by night at the Clayton Lake Dual-Sport Ride. Now in its 14th year, the event is based at Clayton Lake State Park in the far reaches of southeastern Oklahoma, a place known for its scenery, its clear, flowing streams and abundant wildlife, and its seemingly endless miles of dirt roads and trails perfect for dual-sport motorcycle riding.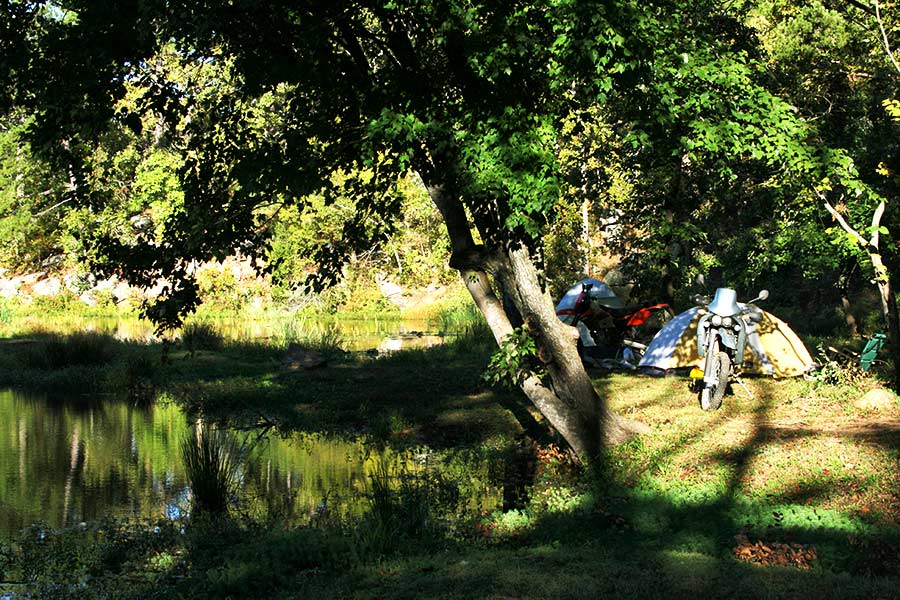 The event is more meet-up than rally. Show up on the designated weekend, camp, and ride. It takes place in October, when the warm Oklahoma weather is finally cooling down and the oaks and hickories are starting to show their fall colors. Each of the three days of the ride, groups organize themselves informally and head out to travel loops with a range of challenge. Expert riders may tackle the technical "K-Trail" (the K stands for Kiamichi), while others may go for more mellow routes, but all will likely get the chance to ford streams, pick their way up and down rocky, rutted paths, and have a blast. Stops at country stores and old-time cafes provide a glimpse of the backwoods culture and friendly folks.

Organizer James Pratt, who started the gathering back in 2003, says, "Back when I started riding down there, it was so rugged that I was afraid if I got hurt no one would ever find me. There was no one else around. I started this so I'd have friends to ride with who could drag my butt out of there if I got hurt. It started with six friends and now we have between 40 and 60 who show up."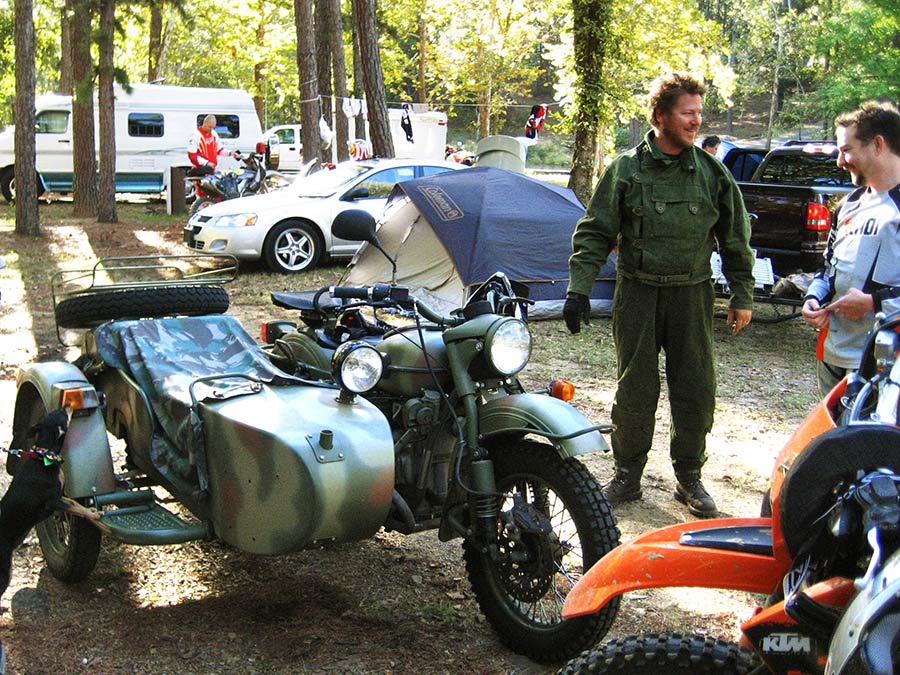 Pratt, a photographer, writer, publisher and, of course, motorcyclist, stresses that the ride is decidedly not an "organized" event: "It's just a bunch of like-minded friends getting together to ride dual-sport motorcycles in the rugged terrain of southeast Oklahoma. No entry fees (other than paying to camp at the state park), no organized rides (just ask around and someone will let you ride with their group), and no catered food."

This year's Clayton Lake Dual-Sport Ride takes place October 20-23, 2016 at Clayton Lake State Park, near Clayton, Oklahoma. http://www.travelok.com/listings/view.profile/id.1601

For more information, go to https://www.facebook.com/rideok. And here's a ride report from the 2015 event: http://www.rideok.com/clayton-lake-dual-sport-ride-report-2015/