DirtDaze - The Next Big Event for Adventure Motorcycling?
Americade
has an extensive 35 year history, attracting tens of thousands of riders from all over North America each year. While
Americade
generally tailors towards street motorcyclists, it's no secret that the dual-sport/ADV community is the fastest growing segment of the motorcycle industry.
DirtDaze
(or "Adventurecade" as we like to call it), is the off-road division of
Americade
and takes place during the same week. It's a short hop and skip down the road from the main event, and at this year's
DirtDaze
, hosted June 6th-10th, we saw several
Americade
attendees roll into
The Painted Pony Rodeo
to "see what this adventure thing is all about." We expect that year after year,
Americade
will help to fuel
DirtDaze
, not only bringing interest to our market, but even converting street riders to dual sport enthusiasts all together.
Home base for the
DirtDaze Rally
is on a beautiful ranch at Lake Luzurne, NY. The
Painted Pony Rodeo
is a perfect venue to accommodate hundreds of rally attendees. Campers can find a comfy spot to pitch up a tent in a rolling field, not far from the farm's stables. If you're not one for wildlife, you may not enjoy the cattle conversing with each other all night, but earplugs will help you get sound sleep. Those who decided to stay for most or the entire rally will appreciate the private showers, which were constructed right before last year's
DirtDaze
event. June in Lake Luzerne offers warm days and cool nights - a camper's dream. Two large pavilions provided more than enough shade to keep out of the sun. The ranch also features a saloon that serves food (and beer) all day. It also worked as a staging area for presentations, including
ADVMoto
's own
Movie Night
, where we showcased
Backcountry Discovery Route

s
' latest film, featuring Nevada.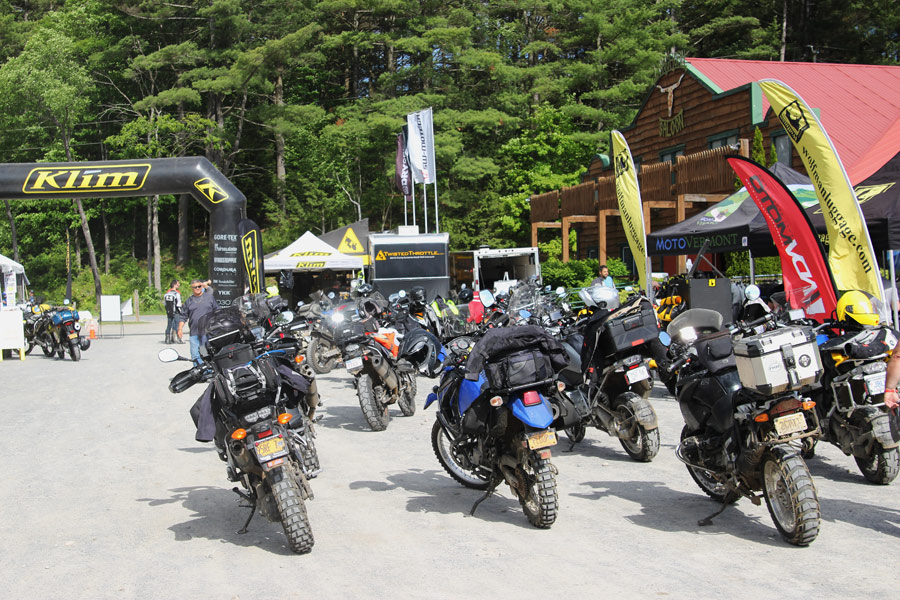 If you want to get better at riding your motorcycle, you might as well learn from one of the best. Off-road racing legend,
Jimmy Lewis
and his wife, Heather, taught two schools each day. The
Introductory Adventure Bike
class took place in the morning, teaching students the basics of body positions and bike control, while the afternoon
Intermediate Adventure Bike
training had students practicing more advanced drills. Even though Jimmy has an extensive racing background, his schools focused on safely executing slow, technical maneuvers. Because, of course, in order to be good going fast, you must first master going slow.
Christian Dutcher and his team of organizers had their plates full, filling up a schedule that lasts for five days (normal dual sport rallies last a weekend). Fortunately Christian started planning this year's itinerary at the end of last year's event to create a program that was packed with presentations, workshops, and contests. Hosting a rally is no easy feat. Fortunately, the organizers of
Americade
know how to put together an excellent event.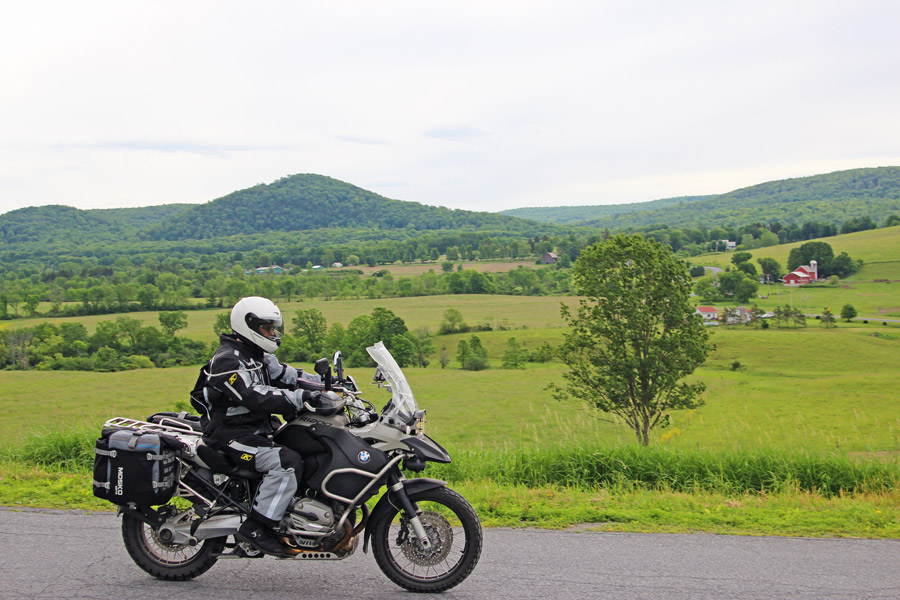 Brigitte Lacombe
's - My Conquest of the Desert, was one of our favorite presentations of the event. The "single-mother-gone-rally-racer" shared her enlightening and humorous story of competing in the
Roses de Sables
, an African navigation rally. Other attractions that night included
Twisted Throttle
's lighting seminar and contest, where the looser of the event won a set of fresh
Denali
auxiliary lighting. Over the years, we've seen some bad lighting on motorcycles, but some of the bikes in this competition didn't do much better than candle light. Props to Erik and Jessica for putting on a fun and "light-hearted" contest!
Off-road test rides took place right on the premises. You could roll out of your tent, slap on your riding boots, go for a quick BRAAP through the woods on a fancy new
Beta
, then catch a presentation on
Adventure Biking Through Africa
. Attendees would have a difficult time being bored at
DirtDaze
, especially on Saturday when Teach McNeil put on a killer stunt show, then raced Jimmy Lewis through the on-site obstacle course. If you're attending next year, be sure to stick around for the prize ceremonies, which gave out over $7,000 in parts, gear, and swag this year.
Whether you showed up on a sport tourer or a barely street-legal enduro, Northern NY has riding for everybody, from hilly sweepers to single-track snowmobile trails. Ten total routes were mapped out for this year's
DirtDaze Rally
, four of which were guided tours. One of the east coast's premier adventure touring and rental companies,
MotoVermont
, lead riders everyday on their
Green Mountain Tour
. Last year,
ADVMoto
called the
Green Mountain Tour
, "the perfect dual-sport ride", and this year's ride reaffirmed our thoughts. Eric and his team are fantastic guides and are just generally fun to hang out with.
MotoVermont
even hosted their own
Beer Tasting
, (after the riding was done of course). If you prefer solo riding, maps and GPS routes were available at the check-in booth. Heck, you didn't even need to show up with a bike to go for a ride, since
Suzuki
,
AJP
,
Beta
,
Ducati
,
Zero
, and
Christini
brought their own fleets to test ride. If that's not enough to keep you busy, several other manufacturers had their bikes up for demos at
Americade
.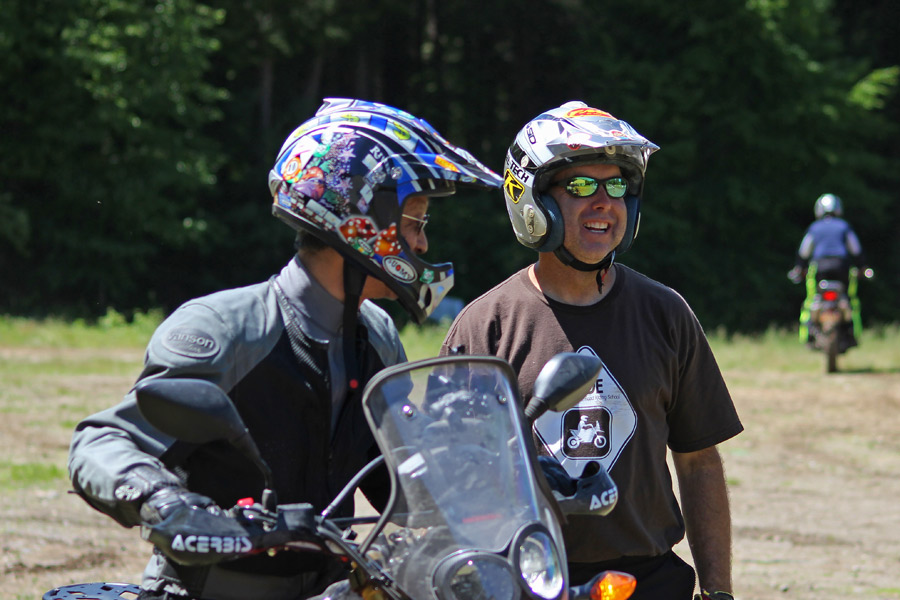 Based on the size of our market,
DirtDaze
will probably never be as massive as
Americade
, but it could easily become the biggest adventure motorcycle rally on the East Coast. That excites the heck out of us! In its second year,
DirtDaze
is already a great event and only has room to grow. We've already marked our calendars for next year's rally, June 6th-9th, 2018, and hope to see you there!
ADVMoto
would like to express a special thanks to Christian and his team, the staff at
Painted Pony Rodeo
, and all of the vendors who made it out to
DirtDaze
. We appreciate everyone who visited our booth, signed up for subscriptions, or just dropped by to tell us how much they like the mag. We expect
DirtDaze
to explode in the next couple of years because the bikes are fun, the event is great, but most of all, the dual-sport/ADV community are the best people around.
DirtDazeRally.com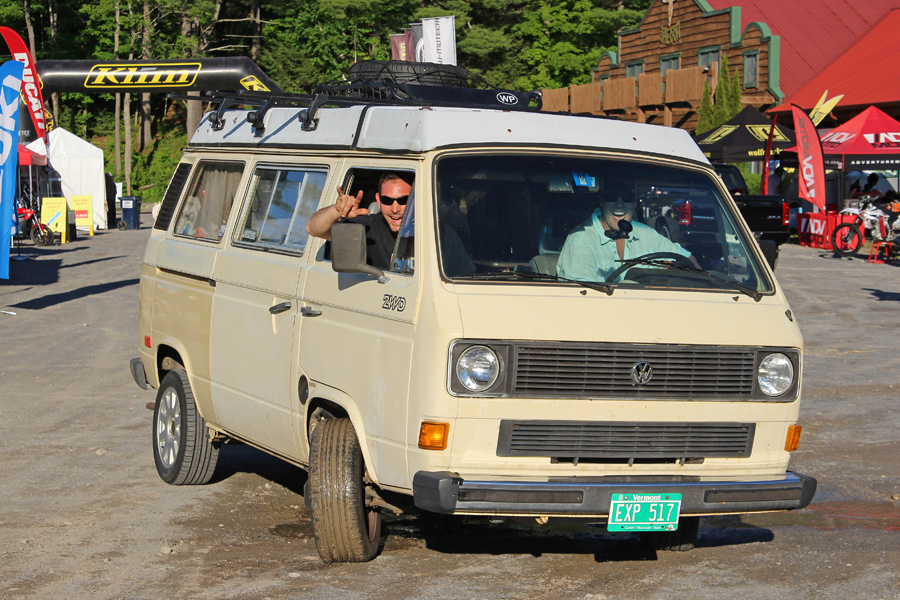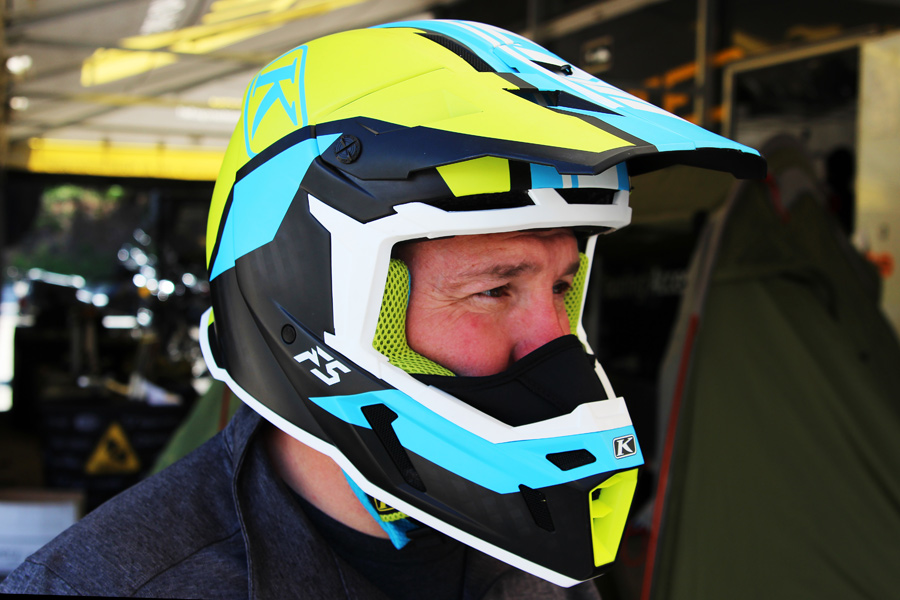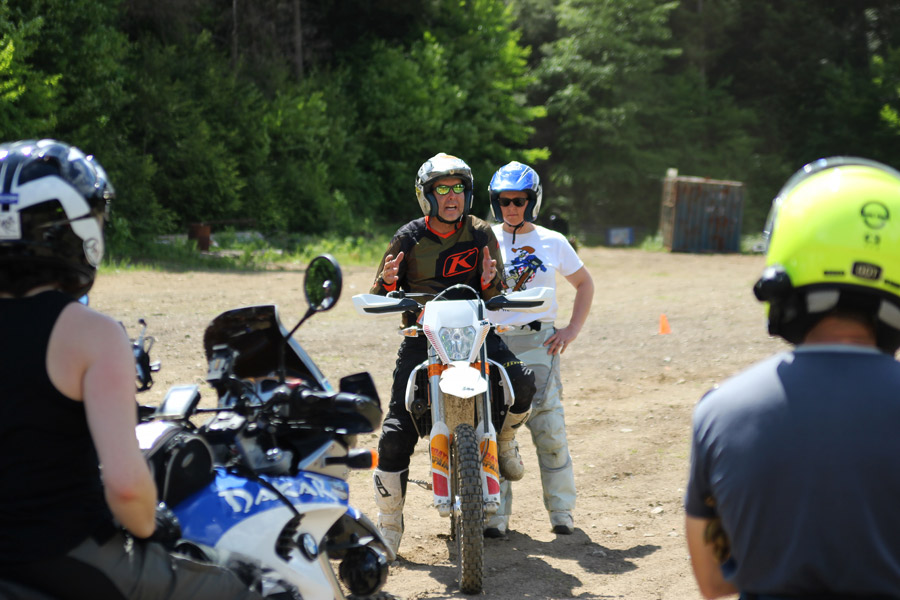 Did you attend this year's DirtDaze Rally? Let us know about your experience in the comments section below!