2014 Pine Barrens 500
Article Index
Page 1 of 2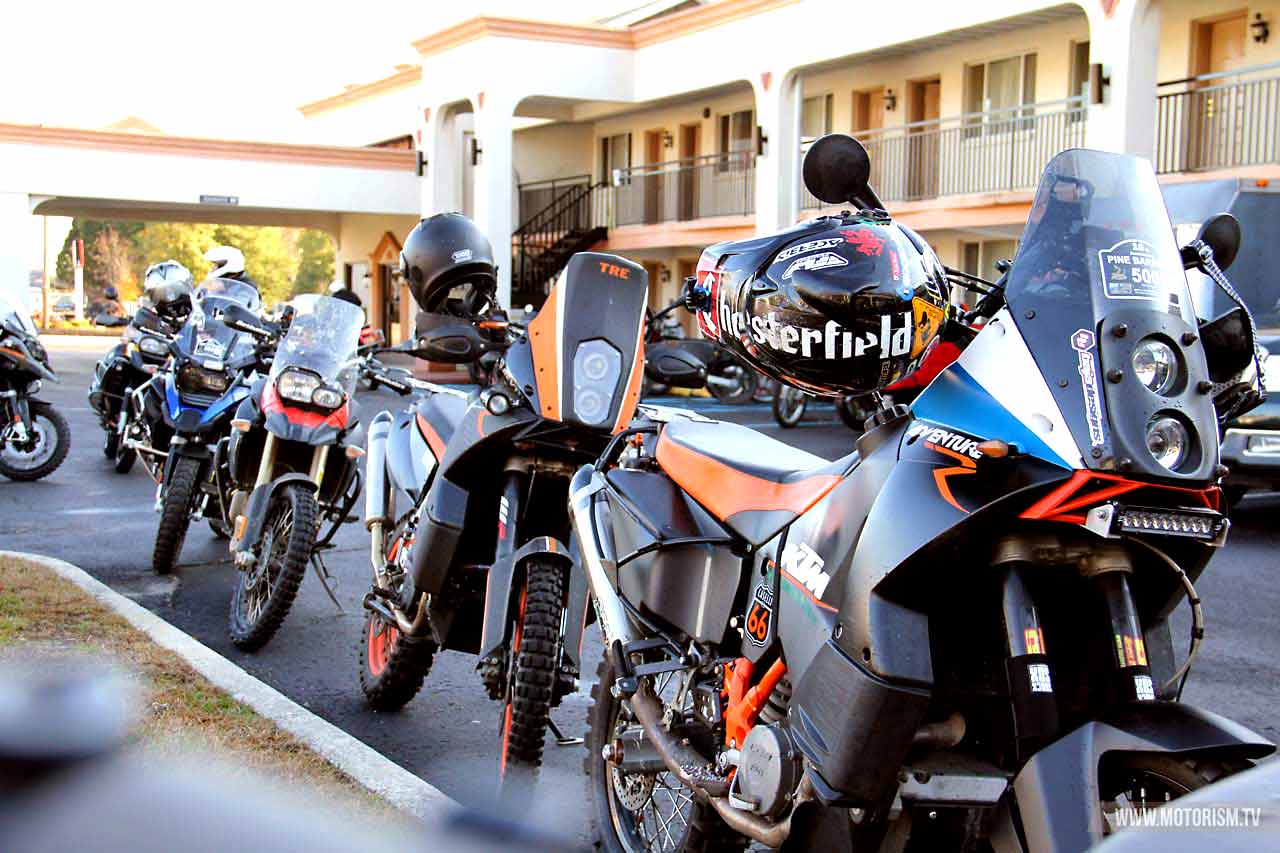 Not too many people go out to ride in sub-freezing temperatures, but today was different, I was headed to South Jersey to join a hundred plus bikers to go play in the Pine Barrens. A blustery 27 degrees hit me as I mounted my bike.
I double checked that all of the vents in my Klim gear were closed, eased my bike out of the garage and headed out on the road. After about an hour of slab carving I arrived at the Travelodge, Hammonton, NJ, which was to be the start/finish of the Pine Barrens 500.
The parking lot was filled with bikes and trailers from all over the east coast. Everyone in a likeminded, ride your heart out mode in one place together. Today was going to be amazing.
I made my way to the PB 500 headquarters where I saw Pine Barren's mastermind – Jack O'Connor sitting at a table showing some people how to use their GPS units properly. He saw me and without a word, pointed toward the hot coffee and I was off.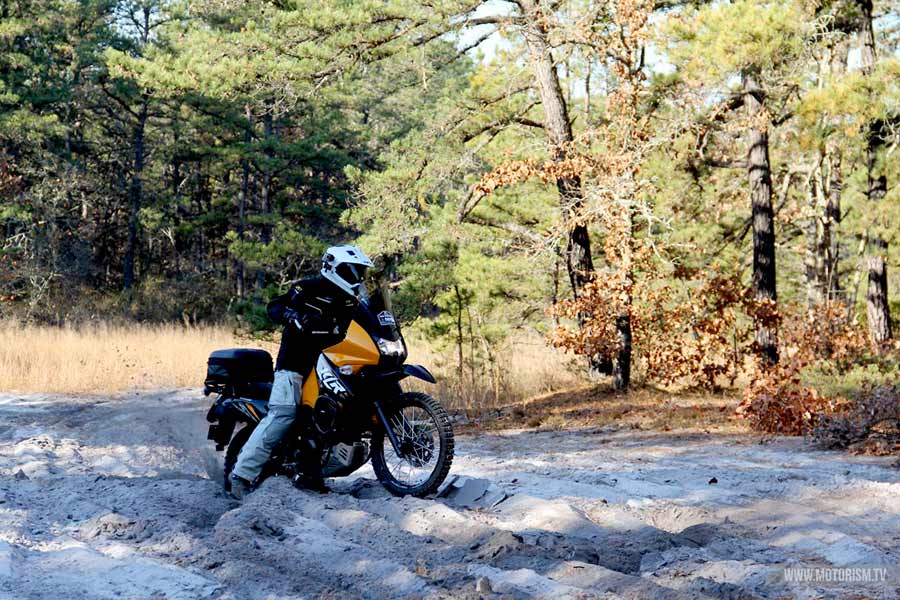 With my second cup of coffee in hand, I made my way to the riders meeting where Jack went over the do's and don'ts for the day. The day would cover just over 200 miles through the Pine Barrens, mostly unpaved roads, trails and fire cuts.
Jack introduced me to Bob Coleman, Chris Grimm and Andy Giordano, part of his event staff. They are part of the Washington Area Trail Riders and came up from Virginia to lend a hand. Our job for the day was to mingle with the riders and offer whatever support that might be needed.
At around 8:30, riders started to head out and hit the trails. It was 32 degrees with not a cloud in the sky. We pulled out with only a few riders behind us. After riding for about 3 to 4 miles, the pavement ended abruptly and turned into a hard, packed sand surface.
It appeared we were in the middle of nowhere. We cruised at a nice clip until we approached deep, loose sand. Needless to say, that got my attention. It's been a while since I've been riding on the beach - on a 600 pound bike no less.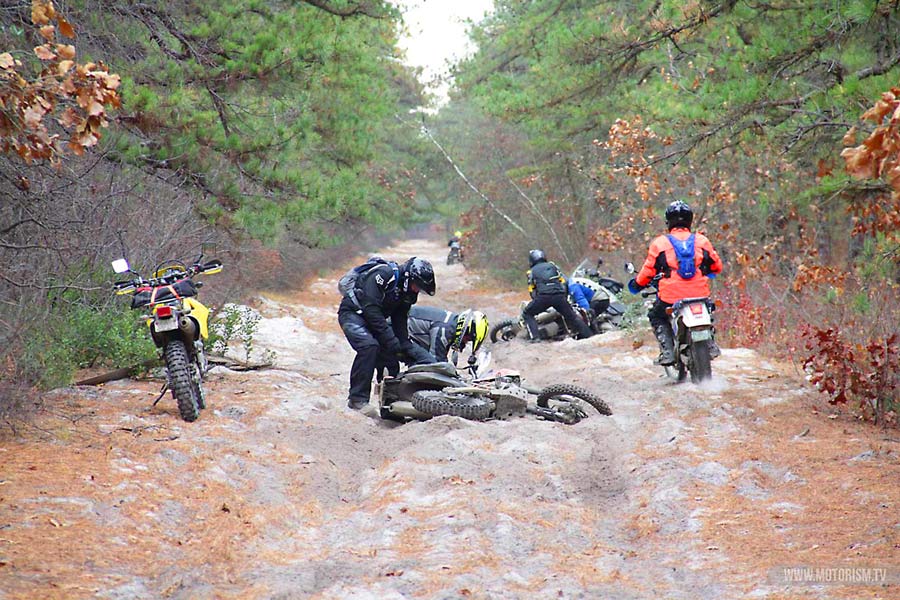 The terrain turned out to be challenging. At this time, we assisted a rider who dug his bike up to the axle in the sand. With the exception of the loose sand, there were not many technical sections that offered much of a challenge.
That being said, there were quite a few puddles that still had a layer of ice on the top. Most of the riders were skirting the side or taking a turn off around the puddles when they were available. I was getting frustrated.
I was on a new bike with new riding gear. I was so clean that I looked like I just stepped off a Revzilla catalog page. I wanted to get dirty!
As the miles clicked by, I noticed that the ice covered puddles were breaking up and riders were going through them rather than around. I was going for it. I saw my golden opportunity.