2015 Sandblast Rally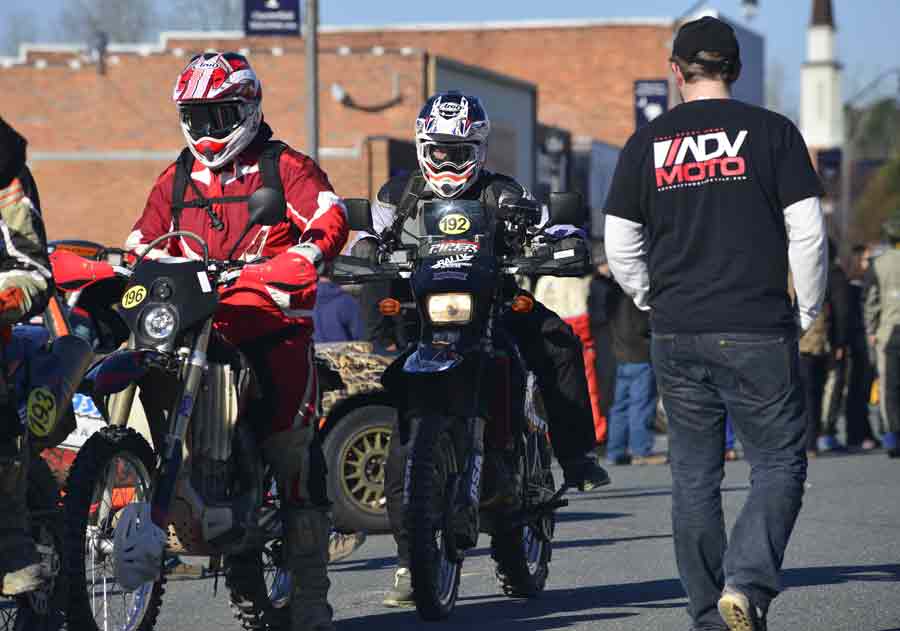 Pulling into the small town of Cheraw, South Carolina, is like going back to a simpler time. Named after the Cheraw Indians and nestled next to the Pee Dee River, this historic southern city has all the hallmarks of a Bob Seger song. But visit Cheraw during the second weekend of March and you'll find something unexpected. During the Sandblast Rally the town welcomes racers with a parage through their downtown. Rally cars and bikes, complete with crackling exhausts, zip around behind police escorts and park on the main drag, which also serves as the starting line the following morning.
The Sandblast Rally began in 1994, and has since been on a steady rise to notoriety. In 2008 it was the largest rally race in the United States. It begins in Cheraw, but most of the action takes place in the Sand Hills State Forest—named for its sandy terrain. The rally provides a unique racing opportunity on the east coast and presents many challenges to racers across mostly soft, deep sand, requiring a fair share of riding skill, especially for motorcyclists.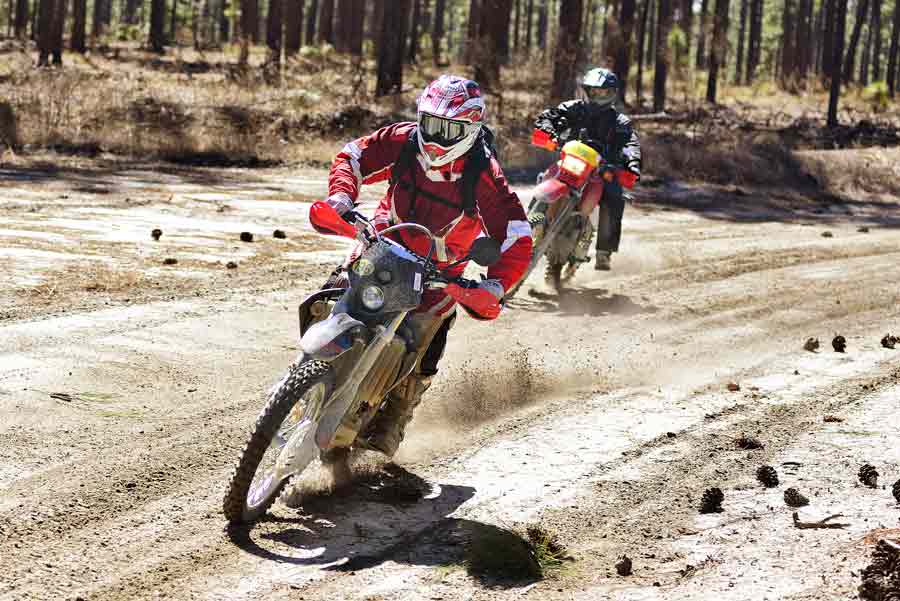 Because the Sandblast Rally is sanctioned by NASA's Rally Sport (NSR) division it's relatively easy to become a participant. Simply join NSR, purchase a license, fill out your medical forms, then read the rule book to make sure your vehicle is safe for competition. Of course, you'll need a motorcycle. In my case I brought our latest project bike, the ADVMoto Budget Rally DRZ.
The month between purchasing the beat-up Suzuki DRZ400 and the start of the Sandblast Rally was a mad dash of slapping on the upgrades while keeping our fingers-crossed. If nothing else, the two things we learned were to select the right platform to build on, and purchase the basic bike for as little as possible. Choosing a motorcycle you know will be easy to maintain and cheap to source parts for is paramount for a gratifying first-time racing experience. It will make maintaining your rally racer less time-consuming so you can focus on having fun. Keeping costs low also increases your budget for modifications, maintenance, spare parts and travel.
The competition at my first rally was stiff but full of camaraderie. From the starting line in downtown Cheraw the racers ran even stages until the finish. Between each stage there was an on-road "transit" which required all vehicles to be street legal. We saw everything from a KTM 950 Super Enduro to a Honda XR650 with an Africa Twin engine shoehorned into the frame. There were also many other DRZs, reaffirming our suspicion that this bike is an excellent budget rally platform.
The Sandblast Rally is extremely tough on both vehicles and riders. But the statistics paint a promising picture for motorcyclists. 20 out of 46 cars didn't finish the race. By comparison only six out of 46 motorcyclists were unable to finish. It may just be that racing is not only more fun on a bike, but motorcyclists actually have a better chance of finishing! And, it's easier to maintain two wheels instead of four.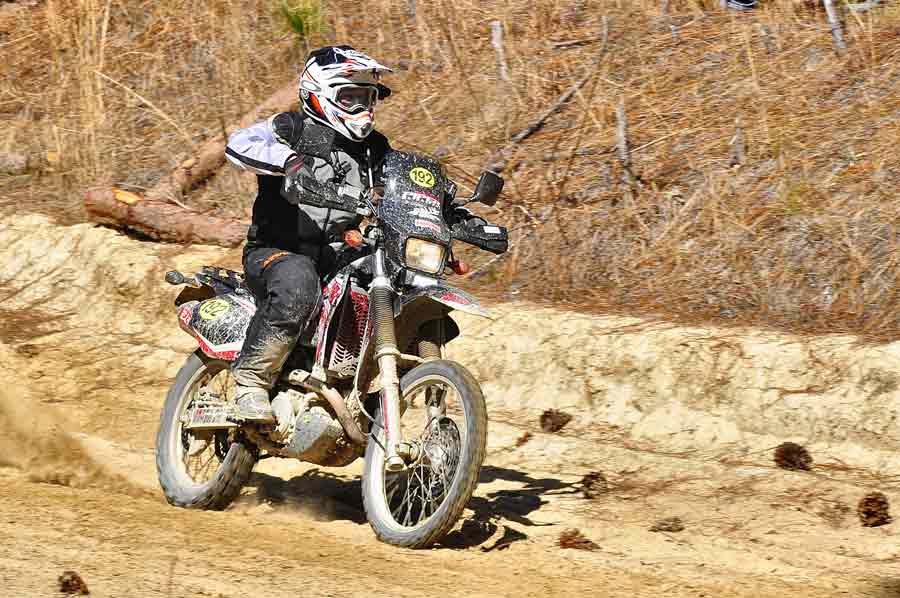 As the sun was setting the racers rode into the neighboring town of Chesterfield. The finish line was marked by a fire truck with its ladder fully extended and flying the American flag. Once again the race vehicles parked on the main thoroughfare, and as the race wrapped up the festivities began. Our Budget Rally DRZ had proven its mettle as a competition machine. Although it was by no means the fastest bike there was a sense of accomplishment in knowing we'd put together a machine anyone would be proud and capable of racing. Look for a full feature on the ADVMoto's Budget Rally DRZ in an upcoming issue. SandBlastRally.com