BDR Wickenburg Desert Ride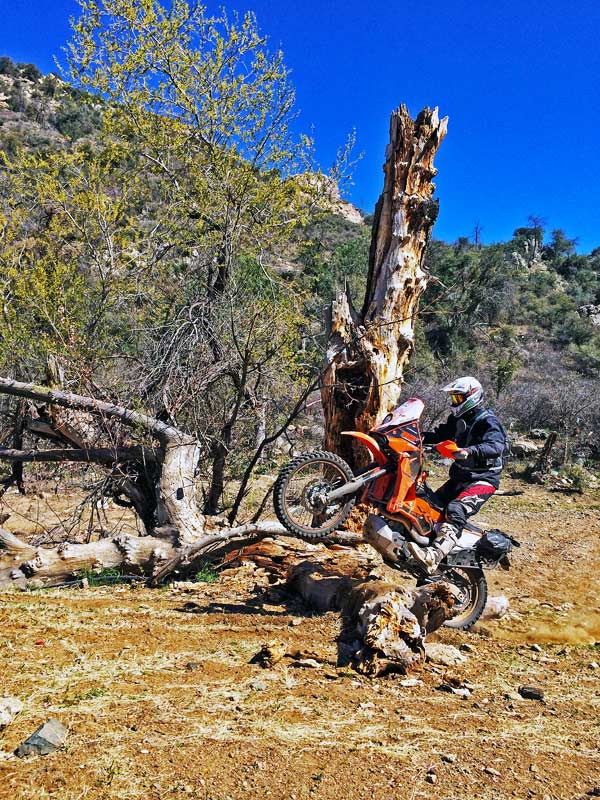 If you own an adventure motorcycle, chances are you've heard about Backcountry Discovery Routes by now. The 501c (4) non-profit organization, whose stated mission is to create and preserve off-pavement riding opportunities for adventure and dual-sport motorcycles has been creating cross-state routes following mostly dirt tracks the last few years. They've completed a Backcountry Discovery Route for WA, UT, CO and most recently AZ.
In late March, the organization held its first fundraiser event called the Wickenburg Desert Ride.
Operating out of a private oasis in the desert known as the Boyd Ranch, participants were treated to three meals a day from the chuck wagon and guided rides in some of Arizona's best backcountry terrain.
The organizers surprised attendees with a special guest. Quinn Cody who is a multiple time Baja champion and Dakar Rally veteran, showed up to have some fun on big bikes and support a great cause.
As evening approached the saloon offered up cocktails and a charming place to swap stories about the day's adventures. A few steps away from the saloon was a campfire and star filled sky set to the acoustic guitar tunes of Evan Firstman. As eyes got heavy, folks wandered off to their tents for some shut-eye in preparation to do it all over again the next day.
"I think everyone had a fantastic time. The venue and surrounding areas offered an amazing adventure riding experience. Our non-profit organization raised much needed funds and connected with a group of riders that truly care about preserving opportunities to ride motorcycles in the backcountry." - Inna Thorn, Manager, Backcountry Discovery Routes