Horizons Unlimited Meeting, Cambria 2013
Article Index
Page 1 of 2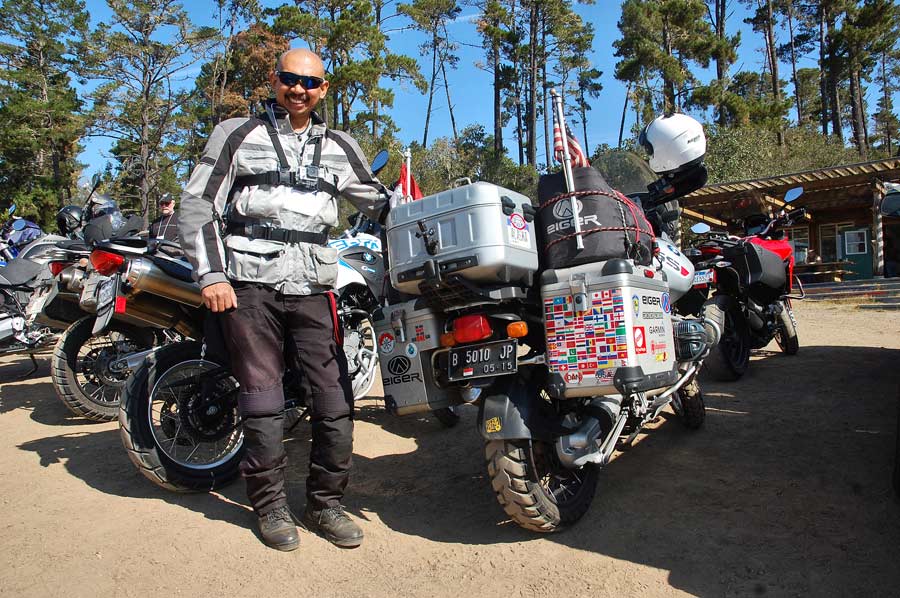 Henry David Thoreau understood the power of believing in one's dreams, and so do Grant and Susan Johnson. You can't be the founders of such an inspirational movement as Horizons Unlimited (HU) and not realize that dreams fuel the fires that get us out on the road.
What was exciting about last year's California Traveler's Meeting, in the picturesque coastal community of Cambria, was the growing number of participants who arrived on motorcycles already set up for overlanding. Some had just returned from worldly adventures, several were in the middle of their own, and many were in the planning stages—the rest were just looking to get motivated to follow their dreams.
The genesis of Horizons Unlimited dates back to 1987–1998 when the Johnsons rode their BMW R80G/S around the world. After their return, they found themselves repeatedly answering the same questions about how they did it.
Horizons Unlimited began as an old school internet bulletin board of how-to's for those who wanted to chase similar dreams. Since then, it has grown into the largest adventure motorcycle and travel website forum in the world—with over 100,000 pages, 46,000 users, and 23 worldwide meetings.
Single-handedly, the Johnsons have helped to launch the growing phenomenon of adventure motorcycling and its tight-knit community, utilizing the most powerful tools for an industry's growth—information and camaraderie. Once again, just rolling in on my loaded bike and feeling the excitement of this event unfolding gave me goose bumps. It was like old home week.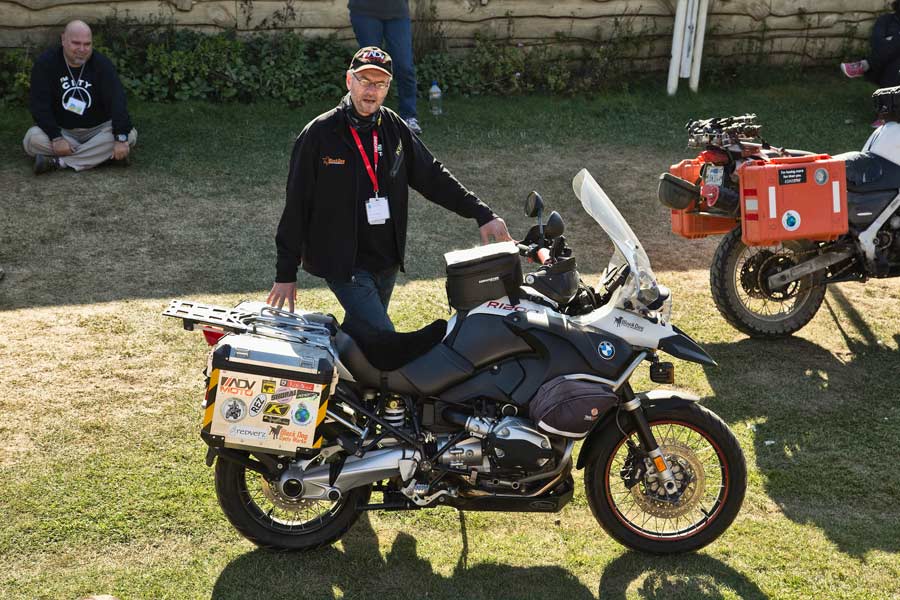 This is the event where industry icons, fellow RTWers, and the vendors who help get them on the road, merge into a smorgasbord of all things "adventure motorcycling." The 2013 meeting pulled in an even more exciting turnout than previous years, in part due to two biggies helping out from the U.K.—Sam Manicom and Iain Harper, coordinators of the huge Horizons Unlimited U.K. meeting—the single biggest adventure motorcycle gathering in the world.
Iain provided a deeply warm introduction to Ted Simon, the release of "Jupiter's Travels in Camera," and the 40th anniversary of Ted's book Jupiter's Travels—the iconic motorcycle and soul explorative that has inspired more riders to hit the road than any other. Iain then took the reins to introduce the Ted Simon Foundation, the non-profit organization that his endless energy has helped build.
The foundation encourages travelers to raise social and cultural awareness by sharing the insights acquired through their journeys. Travelers, in effect, become unbiased reporters, sharing their insights in any form, such as blogs, books, film, photography, magazine stories, participatory education, etc.
Meanwhile, the Foundation's advisor's provide guidance through a mentor program, making it possible for travelers to get their stories out more professionally through the various media. With that, Iain bowed out to let Ted take the stage.