2014 Overland Expo West
Article Index
Page 1 of 2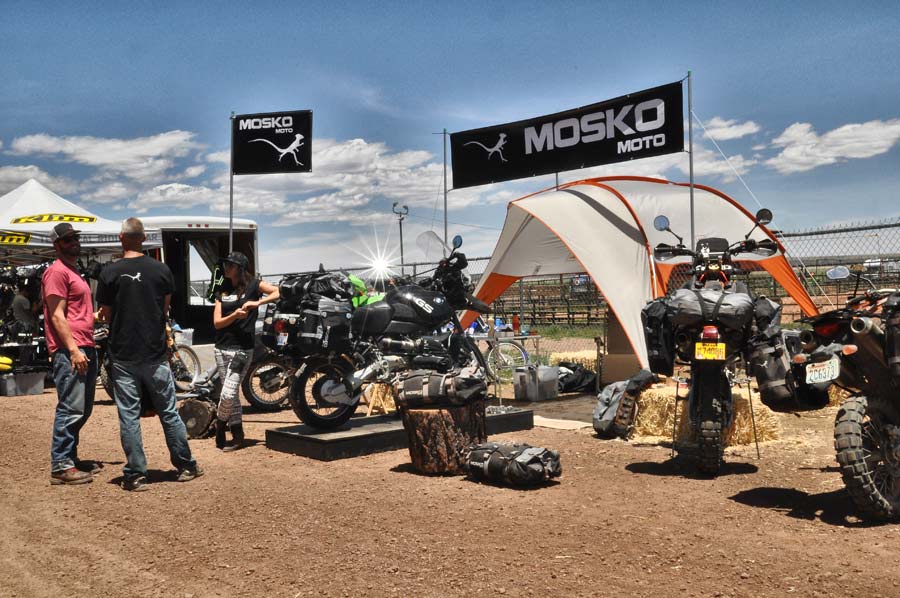 There's a common thread that courses through the veins of many motorcyclists and adventurists, synonymous with the air they breathe, with many offering life and limb before relinquishing "freedom" as they know it. It's also why I ride, and why as a young girl the fictional character Tarzan lit my adventurous spirit.
Back then the simplicity of nature beckoned as I ran barefoot through the forest behind my grandmother's house mimicking Johnny Weissmuller's famous jungle call. Today, many of us yearn for the freedom of those bygone years. And perhaps that's the lure of adventure and motorcycles—the essence of what Overland Expo delivers in spades.
Last May, event founders Roseann and Jonathan Hanson tantalized the growing crowds at Overland Expo (West) 2014 with an overflowing table of adventurous delicacies. They loaded this expanding event with exhibitors to gear us up, presenters to inspire us, and classes to give us the educations to get out there like never before.
And to top it off, the annual film festival showed us what our adventurous dreams may look like by those who are living it. OX is one of the biggest and best adventure travel events of its kind in the world, and for the last three years it's been presented in an ideal venue outside the Ponderosa pine country of Flagstaff, AZ—a gateway to some of the best riding in the state.
It's located at the charming, western-style Mormon Lake Lodge and campground, and with over 300 acres, there's plenty of room for the event to grow. The OX team arrives weeks in advance to make sure everything runs smoothly, while bulldozers groom the terrain into the challenging Land Rover driving course and Moto Village's corral of whoops, railroad ties and sand pits for the RawHyde adventure motorcycle training course.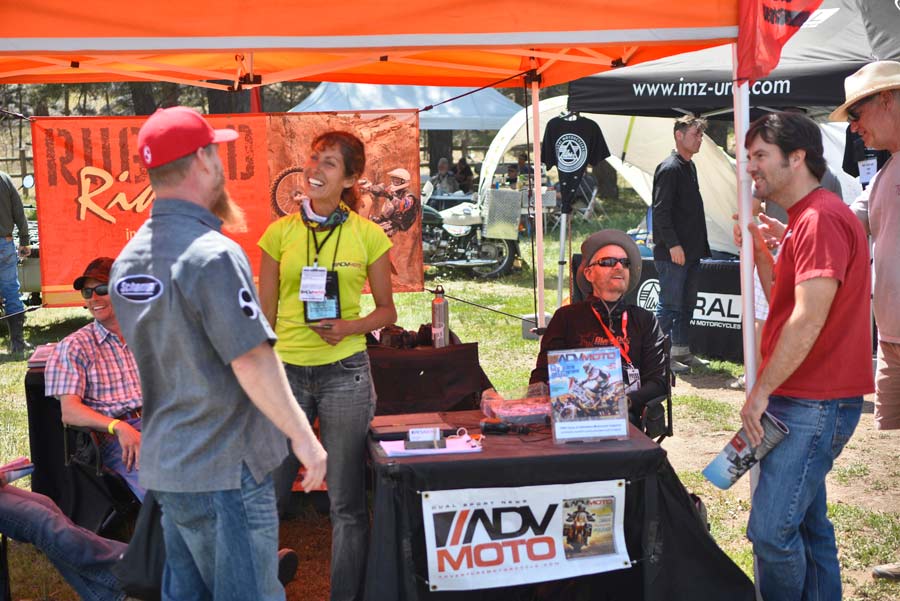 An event this dialed in to the pulse of the adventure market doesn't happen overnight. It's been percolating, growing bigger and better with each of its six years. Case in point, 2014 delivered another 25% growth overall with 8,000 attendees—and Saturday's attendance alone was 50% greater than 2013.
Along with steadily increasing sales from the likes of BMW, KTM, Kawasaki and Yamaha, the numbers are letting us know that the North American adventure motorcycle scene continues to ramp up. This is the third year in a row that our posse has carved out a home-away-from-home with friends who form a "tent city," where all we have to do is roll out of our sleeping bags in the morning to the smell of coffee brewing over the camp stoves of our riding neighbor's.
With a fresh cup o' Joe in one hand and a slab of ADVTrio's Sandy Borden's famous breakfast walkabout bacon in the other, life looks pretty good. Moto Village also had a record number of participants this year with one third of the entire attendees rolling in on their adventure bikes.
I had a ball chatting with new and old ADVMoto subscribers alike at our booth. And, with the extra help of my ex-hubby Pablo, I was able to jet over to participate in panels across the event.
Always the icing on the cake, and what's become an OX tradition, are the Ural rides with Mark Tetreau of Scooter and Auto Source of Prescott, AZ. There's also the annual "ladies' ride" where one of the lady riders hops on the Ural to scoot around the event picking up other gals along the way. This year photographers Alphonse Palaima and Jack Borden, 12-year-old wunderkind from ADVTrio, were lucky enough to climb aboard without having to wear wigs.