Top Five Products at IMS Long Beach 2018
Do you like seeing the latest and greatest motorcycle models and innovative products? If so, then make sure you don't miss the
Progressive International Motorcycle Show
next year! It just took place in Long Beach, CA, November 16 - 18, 2018 and it's the biggest motorcycle show to take place in Southern California on an annual basis.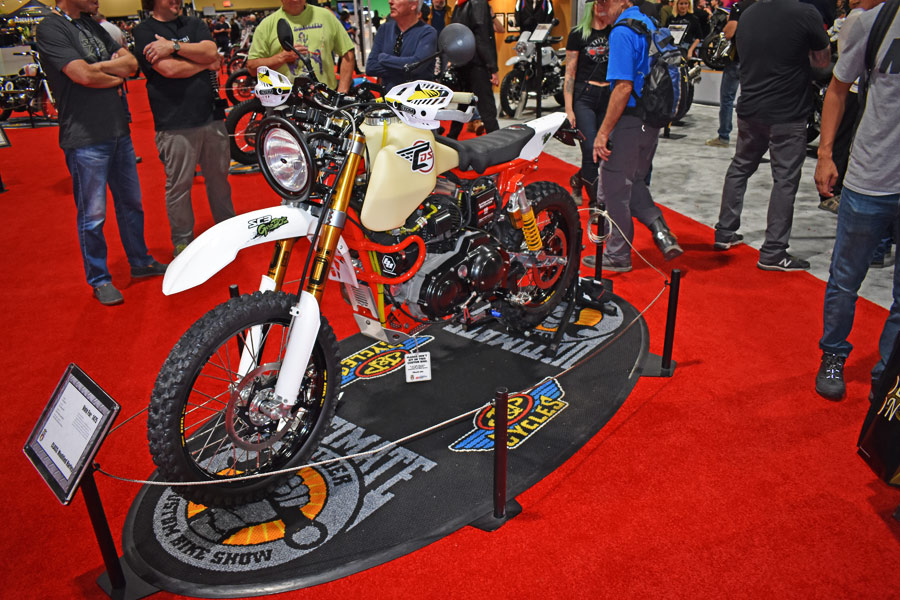 The hall floor was packed at this iconic show with families, couples and kids to see and EXPERIENCE new model motorcycles (yes, TEST RIDES) including our favorite lightweight dual sport and adventure bikes. With over 200 exhibitors, it is the place you want to be to learn about the latest and greatest in ADV tech, tips and solutions. With that said, let's get into the five top products we found at the International Motorcycle Show in Long Beach, CA this weekend!
1. Ultimate MX Hauler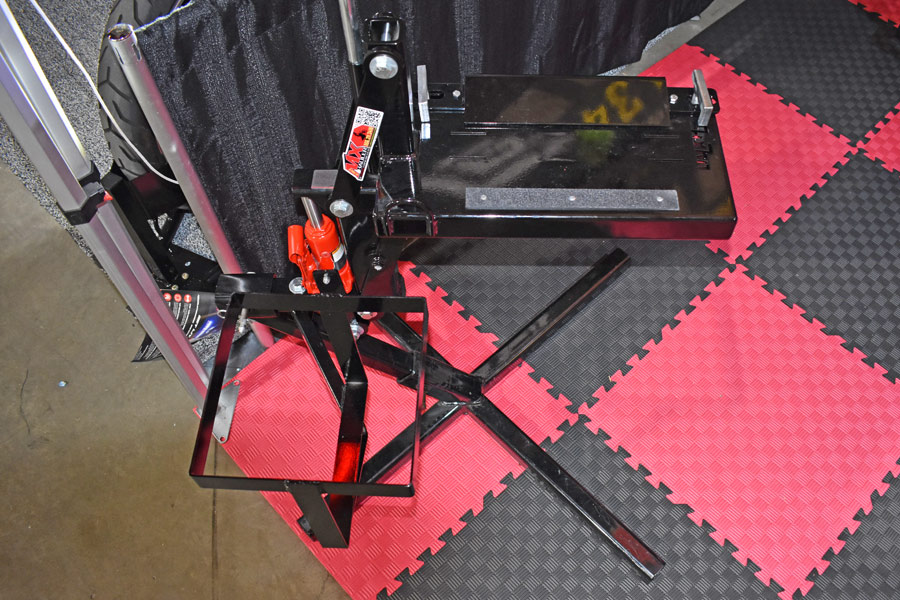 The first innovative product we found at
IMS
was the
Ultimate MX Hauler
. This bike hauler is not your typical hitch carrier and has the ability to support up to 375lbs according to Sales Director, Alex Persinger. This is the latest generation of the
Ultimate MX Hauler
and comes in at only 57lbs. It's currently the most compact carrier on the market. The beauty of this product is that the bike platform lowers to 3 inches below your hitch making getting the bike on and off the hauler very simple. Now you can eliminate that trailer and hit the fast lane while having your bike secure on the back of your car, truck or SUV.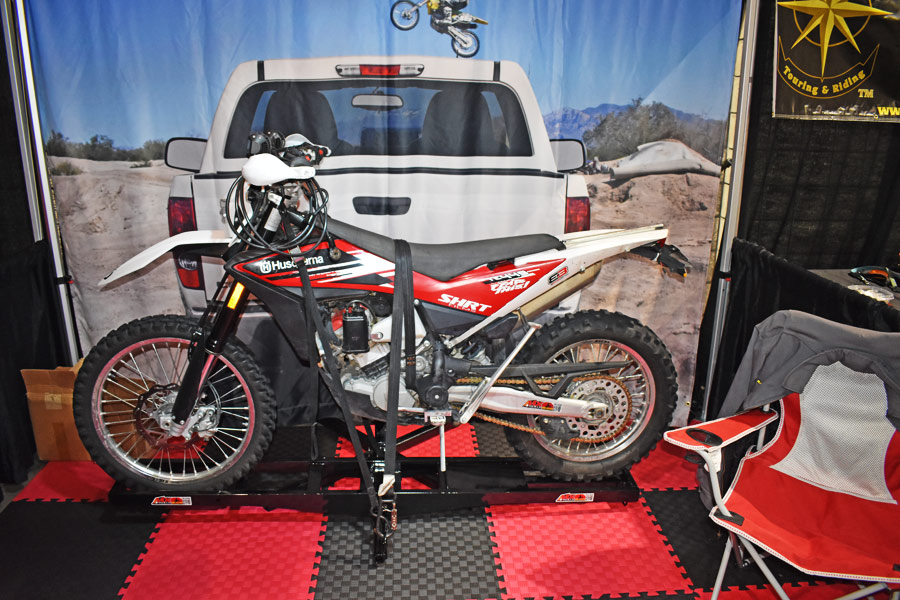 Ultimate MX Hauler
also offers its
Ultimate MC Ramp
for middleweight adventure bikes coming in at 450lbs or less.
MSRP:
Ultimate MX Hauler $449.29 | Ultimate MC Hauler $649.90
UltimateMXHauler.com
2. TrailTech Voyager Pro



TrailTech
has been a leading name in the motorcycle and powersports industry for quite some time now. Founded in 2001 they specialize in designing, manufacturing and marketing of digital instrumentation, lighting, power solutions and other accessories for the powersports industry. This year they made a huge innovation with the all new
Voyager Pro GPS
, which
ADVMoto reported
on in April. This is not your typical ADV GPS. It does much more than monitor location but also shows speed, RPMS, engine temp, run time, bluetooth connection, etc. with a huge advancement being a vivid color screen and the buddy tracking feature. The buddy tracking feature tracks your buddies who also have a
Voyager Pro
right on your screen using long range radio frequency to connect multiple riders. Stay tuned to
ADVMoto
for a full review!
MSRP:
Voyager Pro $599.95
TrailTech.net
3. AntiGravity Batteries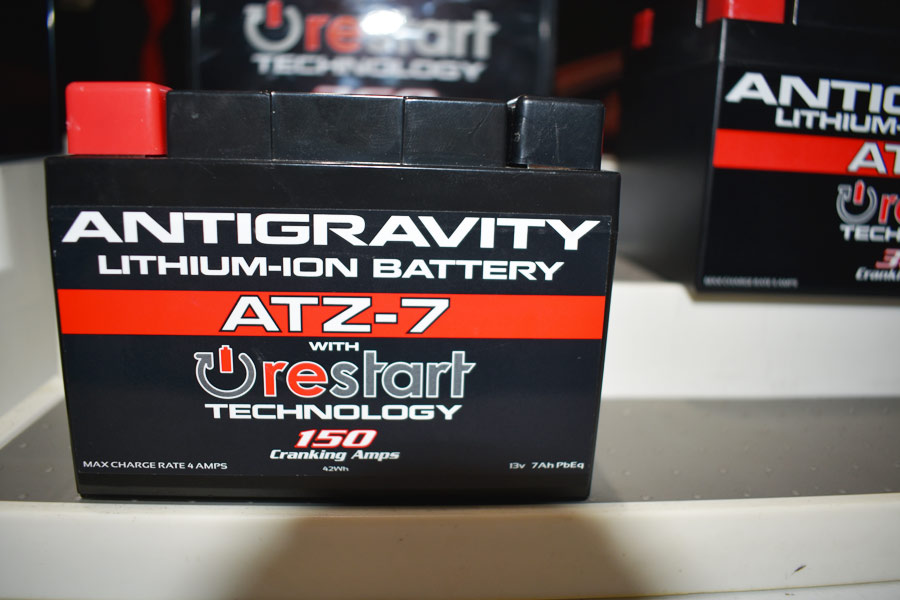 AntiGravity Batteries
was founded in 2009 and is most famous for their innovative
Lithium-Ion MICROSTART
jump starters and personal power banks. However, their latest innovation in the motorcycle and powersports industry is their new
RE-START
technology. Their
RE-START
technology is integrated into their extremely light weight lithium-ion batteries (about 80% lighter than most stock batteries). The
RE-START
technology is so revolutionary because it essentially eliminates the possibility of a dead battery out on the trail. If the main cells in the battery become discharged and have an insufficient charge to electronically turn over the engine you now have an option by engaging the restart feature by a push of a button on the battery itself. That activates a circuit and allows you to crank over your bike and get back to the fun.
MSRP:
$129.99
AntigravityBatteries.com
4. Cardo Pack Talk Bold
Cardo
is a helmet communication company who specializes in helmet communicators for motorcyclists. Believe it or not they actually started off with Bluetooth communicators for cell phones back in 2003 called "
Scala
." Then in 2004
Scala Rider
was born when the idea was made to integrate their wind suppressing technology into a moto helmet communicator.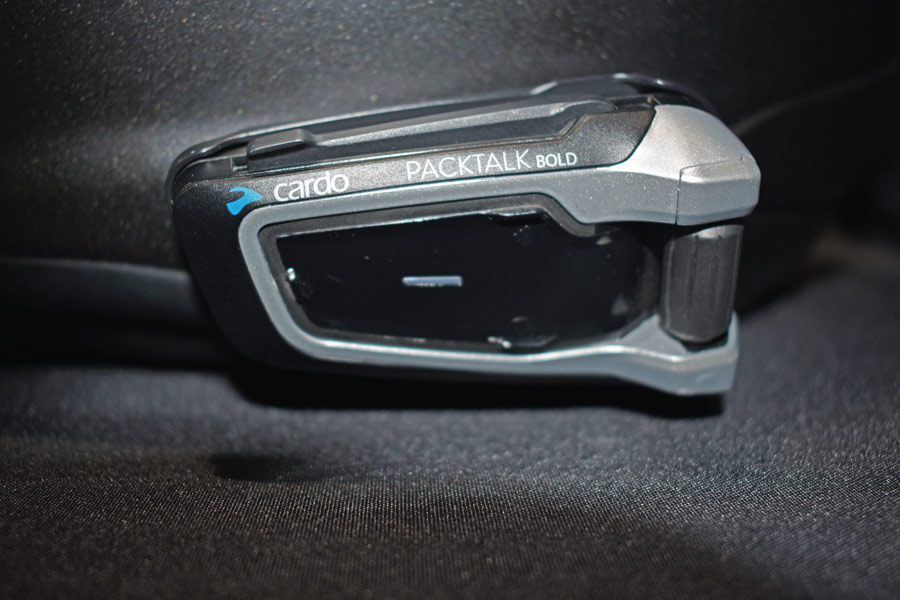 They were also the very first to come up with
Dynamic Mesh Communication
(
DMC
).
DMC
is different from Bluetooth communication because it bridges all riders no matter what position in line you're in. With bluetooth, you must be in the position that was originally set when pairing and if that position changes when on the ride it limits range which can ultimately cause connection issues. With a potential total range of 5 miles with multiple riders I, would consider the
Cardo Packtalk Bold
one of the top communicators out on the market today. Did I mention it is also waterproof?
MSRP:
Single $329.95 | Pair $579.95
CardoSystems.com
5. CSC RX4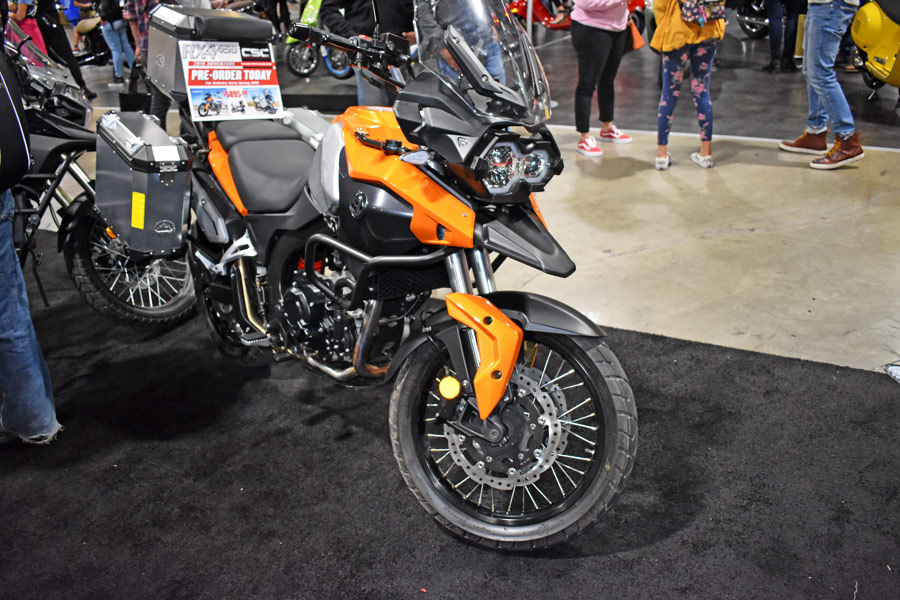 CSC Motorcycles
is an exclusive importer of innovative and affordable motorcycles in North America. They've have been in business for the past 30 years and they aim to please the budget minded rider.
CSC
imports a range of bikes including dual sport and adventure motorcycles with the most recent release, the
RX4
- a 450cc single cylinder adventure motorcycle that is completely kitted for adventure from the factory. It includes crash bars, luggage, and more, so that you are able to literally ride it off the showroom floor and head out for your next adventure. If you're looking for an inexpensive way to get into adventure riding and don't mind a little extra weight this would be the bike I would recommend to test the waters. Could this be the bike that replaces the now extinct
KLR650
? Maybe.
MSRP:
$5895
CSCMotorcycles.com



Overall, there were many great innovative motorcycles and products displayed at
IMS
however these were some of the most interesting and innovative that I was able to seek out. The dual sport industry and adventure riding community will continue to advance and grow with innovation so I would like to thank all the exhibitors and sponsors of the event for helping to push our sport and pastime into the future. I can't wait to see what next year brings and hopefully I will see you there! Ride safe, ride fast and continue to ADVMoto!
---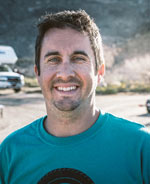 Garrett Ortiz
is a 29-year-old motorcycle enthusiast with a beautiful wife and a four year old son. He enjoys ADV riding whenever he can find the time. Garrett is not your typical adventure motorcyclist, however, as he prefers lightweight dual-sport adventuring. As the Founder and Chief Editor of
ADVLite
, Garrett is helping to expand one of the fastest growing communities of lightweight dual sport adventure riders. Follow
ADVLite
on
Facebook
and
Instagram
- to join a group for people with small bikes, but like BIG adventures.
Tags: long beach, ims show, event report, report, event