24 Hours at Starvation Ridge
Article Index
Page 1 of 2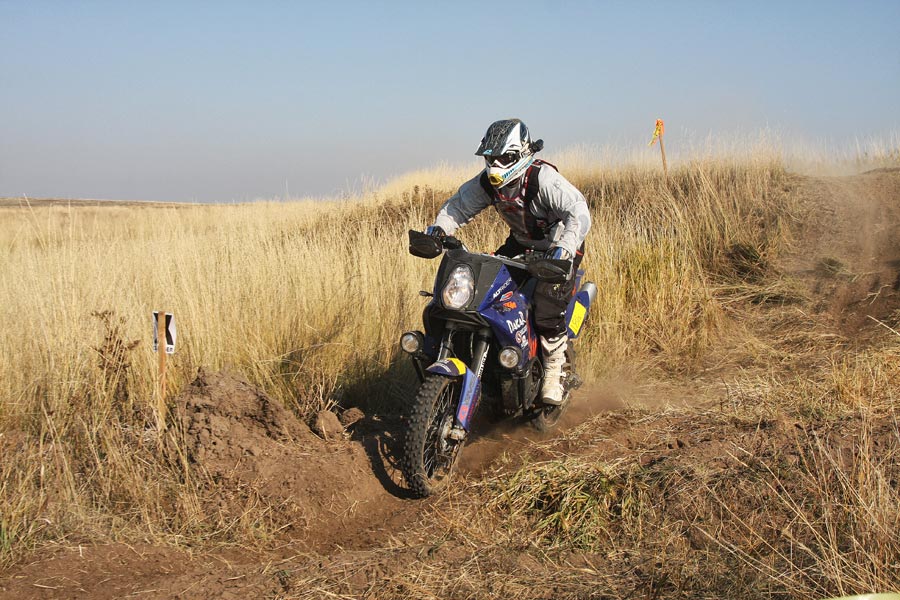 In early October, excitement starts to build among dirt bike racers in the Pacific Northwest as the country's biggest 24-hour race draws near. Starvation Ridge inspires racers not only to be physically ready, but also to begin preparing their bikes with high-powered lighting, fresh tires, dialed suspension, and any other weaponry they need to do battle for 24 hours straight.
2013 was the ninth consecutive year that the Over the Bars Gang held what has become a must-do event for dirt bike racers. When I first got wind that a group of crazy adventure bike riders were planning on racing their KTM 950/990s, my first thoughts involved carnage and trips to the hospital.
Darryl VanNieuwenhuise, CEO of Cyclops Adventure Sports, is no stranger to racing these big enduros. He has been trying to get a group of crazies together to race Starvation Ridge for the last few years. In 2013 he approached Alex Martens, owner of Konflict Motorsports, specialists in suspension services for ADV bikes, with the idea. It wasn't long before they had recruited four other riders to join them on what some would call an impossible mission, and Team Heavyweights was born.
Racers Darryl VanNieuwenhuise, Alex Martens, Radek Burkat, Jason Williams, John Isenberg, and Richard Miller made up the original team but Richard suffered a broken leg just two weeks prior to the race, leaving a five-man team. Soon they had some great sponsors on board. Cyclops Adventure Sports and Konflict Motorsports set up the bikes with powerful LED lighting and top-of-the-line suspension. Coastal Instruments, Renazco Racing, Giant Loop, KLIM, and Ride Motorsports were also quick to jump on with factory-style support.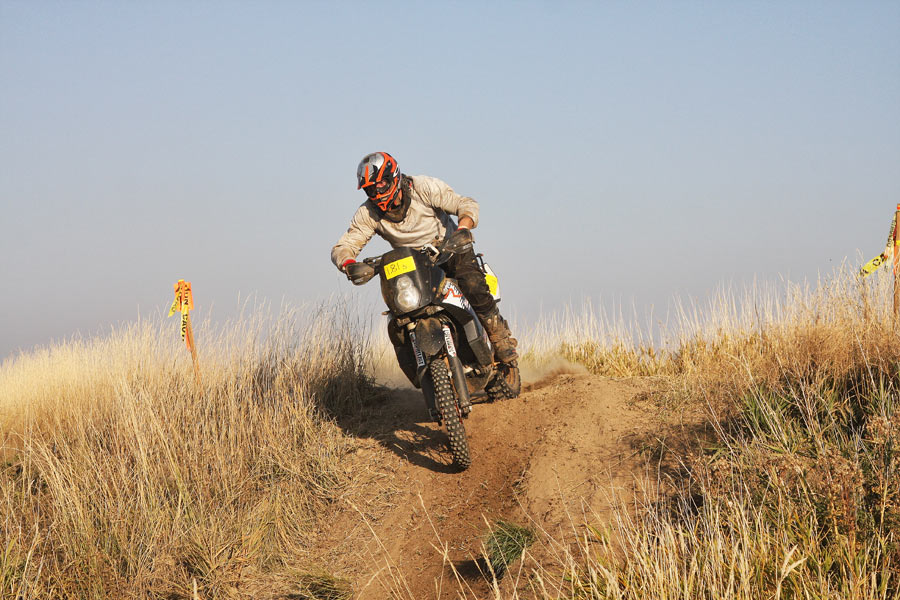 Race weekend showed up with clear skies, a beautiful sight to the racers. A major concern to the Heavyweights was that for the previous two years it had been a mud-fest. The boys drew quite a crowd as other racers noticed what they intended to ride. Comments like, "No Way" or "Good luck with that" were frequent. As Saturday morning rolled around and Scott Doubravsky held his annual riders' meeting, he disclosed that the bikes would start the race lying on their sides. The riders would have to dash 50 yards down a hill, through a ravine, and across a field to the start. Naturally the Heavyweights volunteered their biggest racer, Radek, to pull the starting duty—ever dead lift a KTM990?
At 10 a.m. the flag dropped and the next 24 hours would test the dexterity, reliability and ability of both man and machine. Radek took it easy on the start then increased the intensity as he completed the first lap midpack. Jason took over after a flawless rider change and railed his 990 for the next 53 minutes. He came through the traps second in class. After another rider change Darryl hit the course on his 950 Adv. It wasn't five miles out before Darryl lost one fork tube due to a never-before-seen broken base-valve. Somehow he managed to ride a smoking fast lap and tied Jason's quick time of 53 minutes. This was a sign of things to come as suspension issues began to plague the team; it soon became obvious they were pushing the bikes past their capabilities.