ADVMoto Rally 2014
What makes a good weekend of riding? Is it the motorcycle, the things you see, the friends you make along the way, or the new dirt roads you discovered? Whatever makes the ride for you the ADVMoto Inaugural Rally was serving it up heaping portions.
The weekend began with 78 riders coming into the Cove Camp Ground from as far away as New York and Florida. After signing in and a quick tech inspection from ADVMoto staff, it was time to set up camp. Friday night's film screening of the Arizona BDRwent well with the home cooked BBQ and crisp apple cider. Nothing like a film about riding to get everyone pumped up to do it all over again.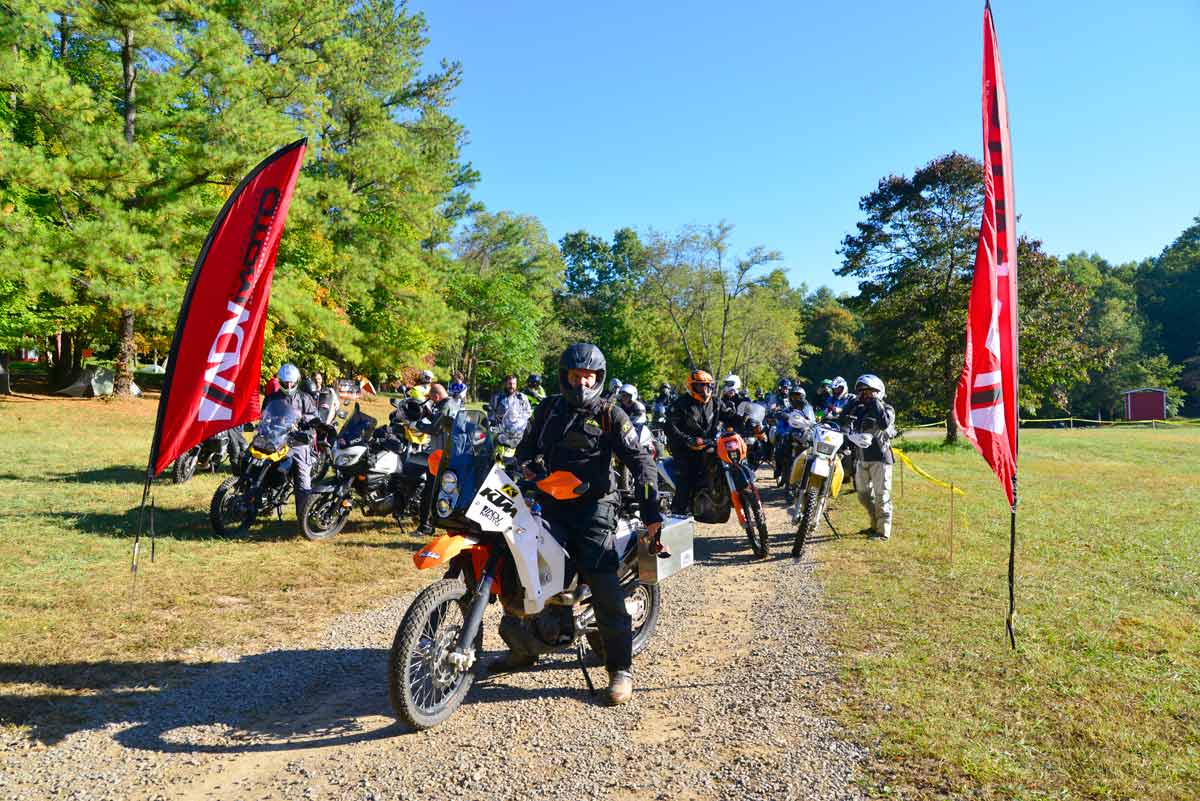 Saturday morning everyone was treated to a hearty breakfast and complimentary Crazy Fox Coffee. After a brief rider meeting everyone broke off into their respective groups to set out on one of three different routes planned for the day; the Klim route, short loop, and long loop. Participants who signed up for Alain Kaldewaay's Xplor International training session spent the morning perfecting basic technique, with a quick afternoon spin on the Short Loop.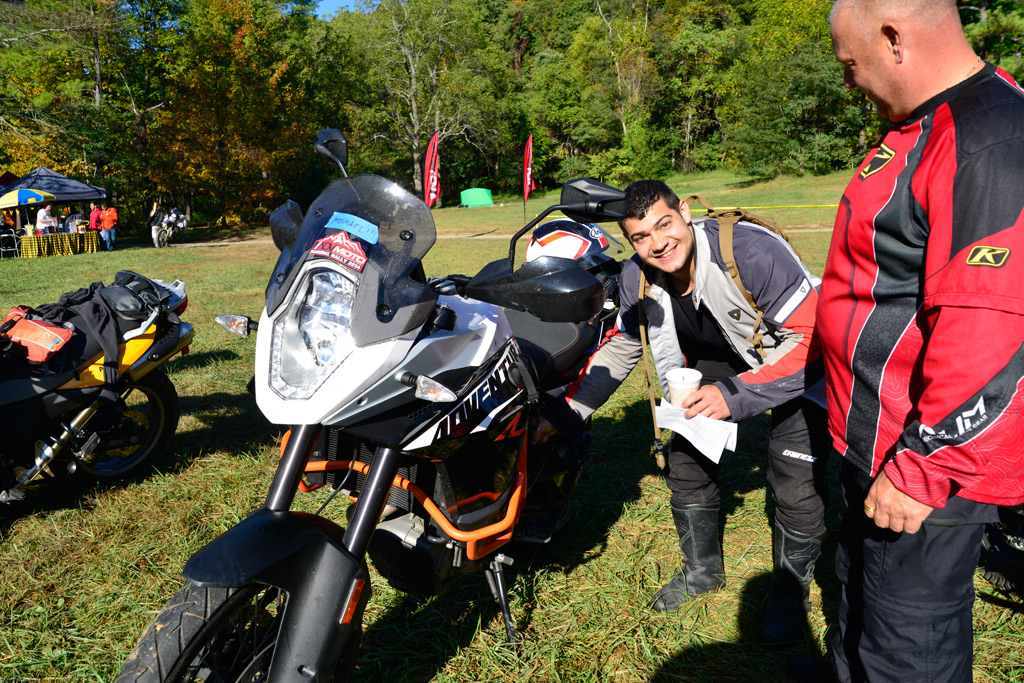 Once everyone had rolled back into camp after yet another long day of riding, there was time to share stories over a fresh smoked whole pig and a keg of Haufbrau Oktoberfest. After dinner we were treated to an amazing presentation by the one and only Paul Pitchfork, who motivated everyone in attendance to break out of the day to day grind and get out on a true adventure.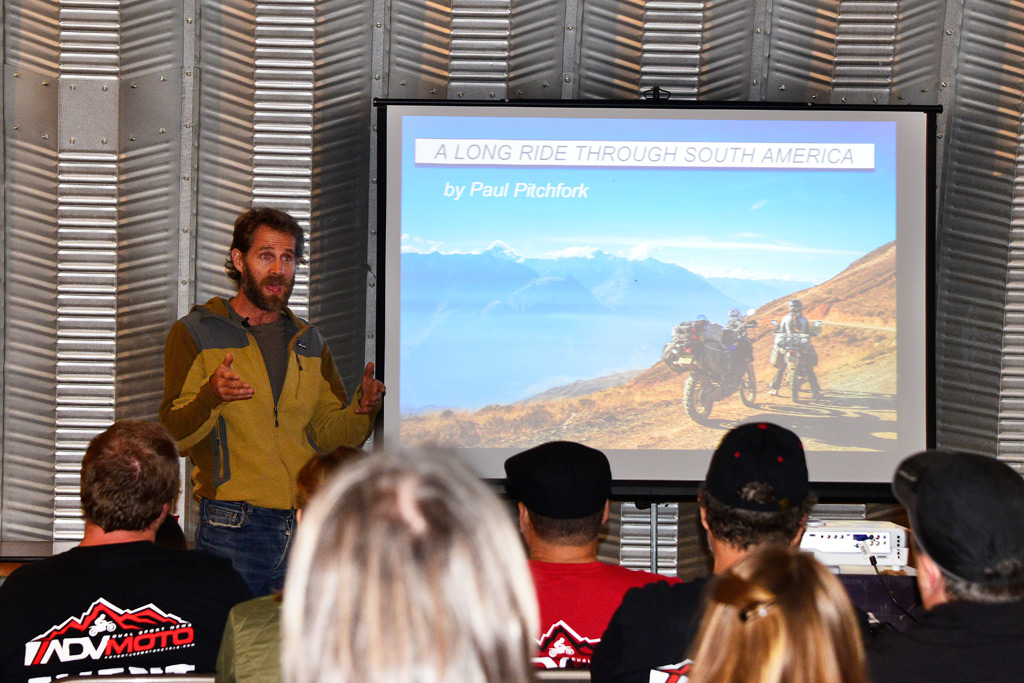 Paul taught us to take every turn of events as they come our way, good or bad, and that the ride and the rider's attitude dictate what happens, not necessarily planning or preparation. We had great fortune in being able to test his theory that evening when working late into the night to replace the clutch on one rider's KTM.
The Inaugural ADVMoto Rally was an immense success and we want to send a heartfelt thank you to everyone who made it out. We all learned something new last weekend whether it was how to be a better rider or how to be a better person-and that's what adventure riding is all about. We would also like to thank our generous sponsors. With their support half of our attendees rode home with brand new gear.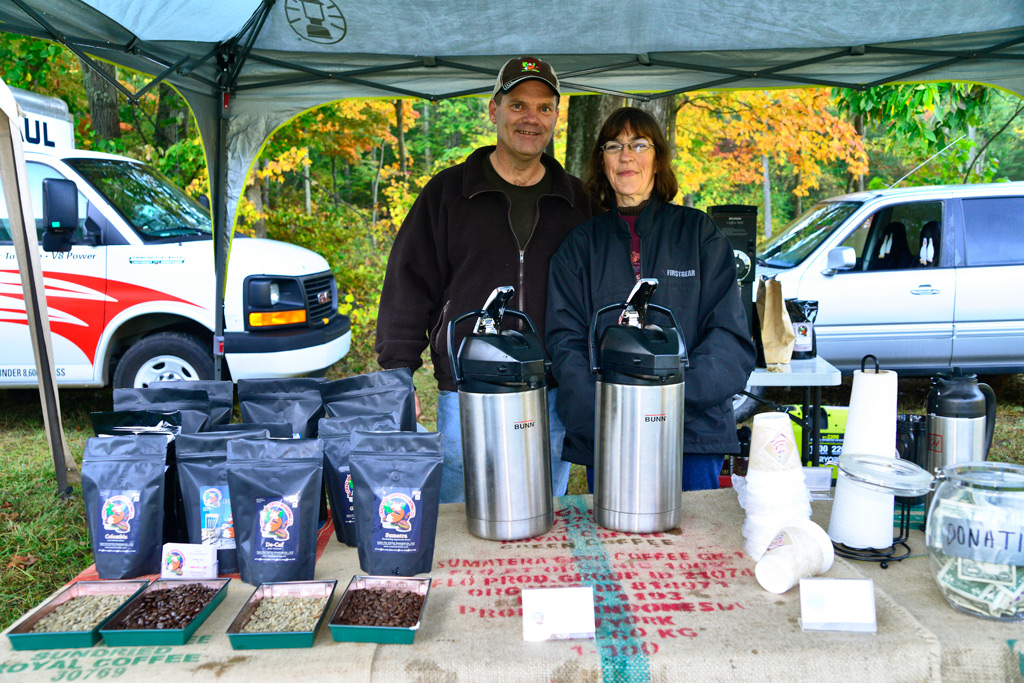 Planning for next years ADVMoto rally is already under way, and dates will be announced as soon as possible. Stay tuned to ADVMoto.com and ADVMotoRally.com for more details.
Full photo galleries from the 2014 Rally will be available on ADVMotoRally.com in the coming days. A full report will also be in the January/February 2015 issue.
Thanks again and see you next year!