2014 AIMExpo Coverage from ADVMoto - Day 1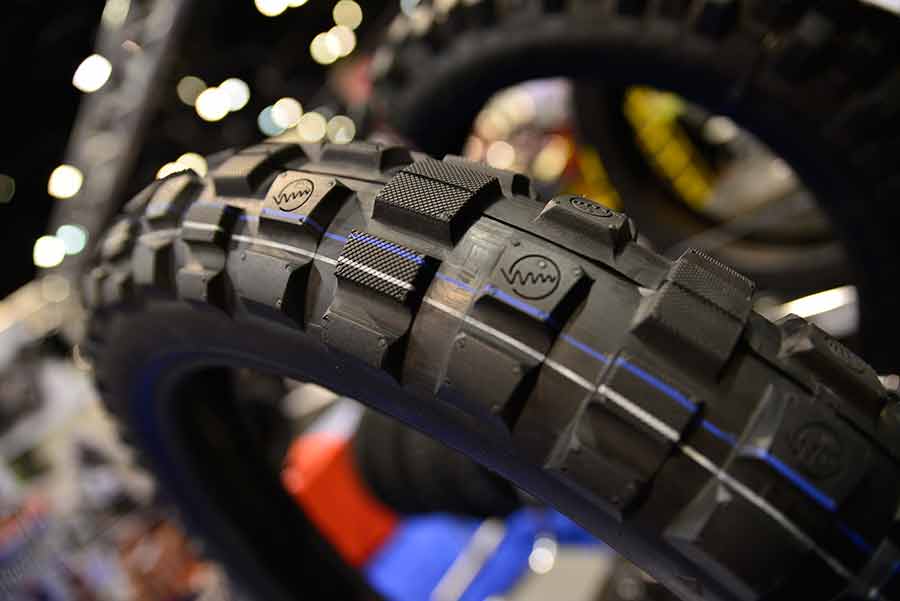 Vee Rubber VRM 401. An all new knobbie that offers substantial traction for big enduros and adventure bikes. Vee Rubber is currently testing compounds for the best combination of traction and wear. Look for the 401 to be available in all the popular adventure sizes soon.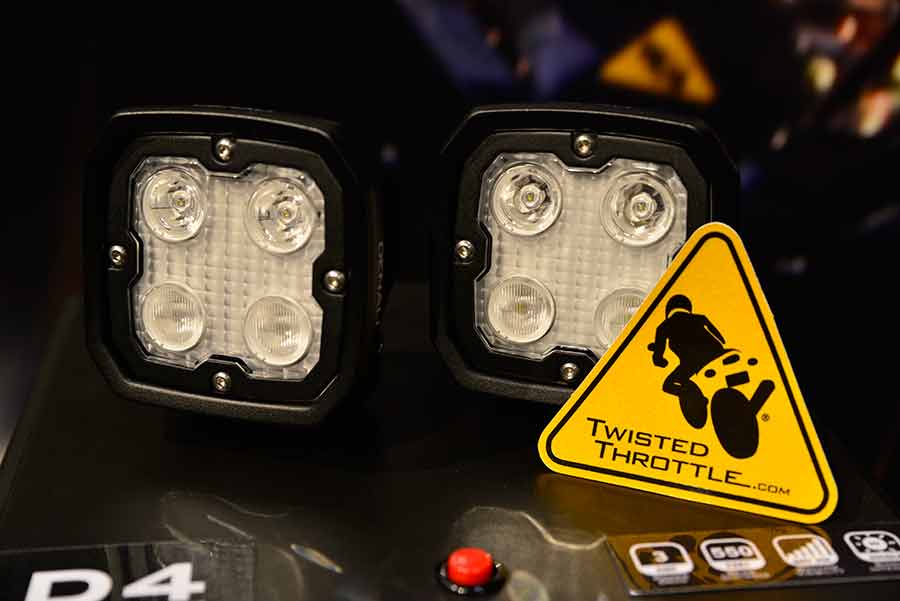 Twisted Throttle D4. The D4 is a powerhouse lighting setup built into a small package. Using two spot and two foglights in a single unit provides the best lighting for wide range of riding conditons, and results in less wiring and power draw.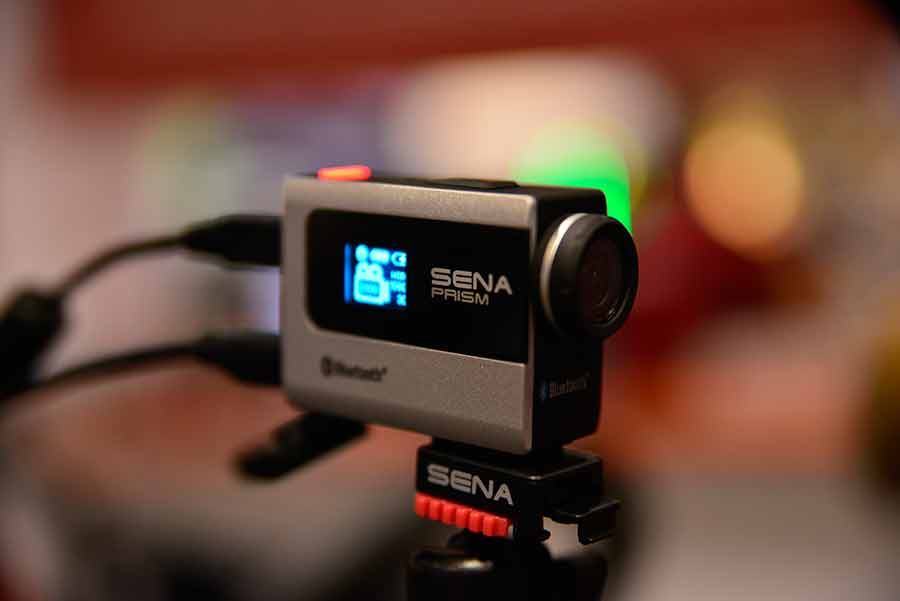 SENA Prism Camera. The new Prism camera offers full 1080p HD recording with two hours of continuous recording time. The best feature of this camera is its ability to Bluetooth sync with Sena and other Bluetooth headsets, allowing the rider to verbally start and pause recording. No more fumbling with small buttons with your gloves on!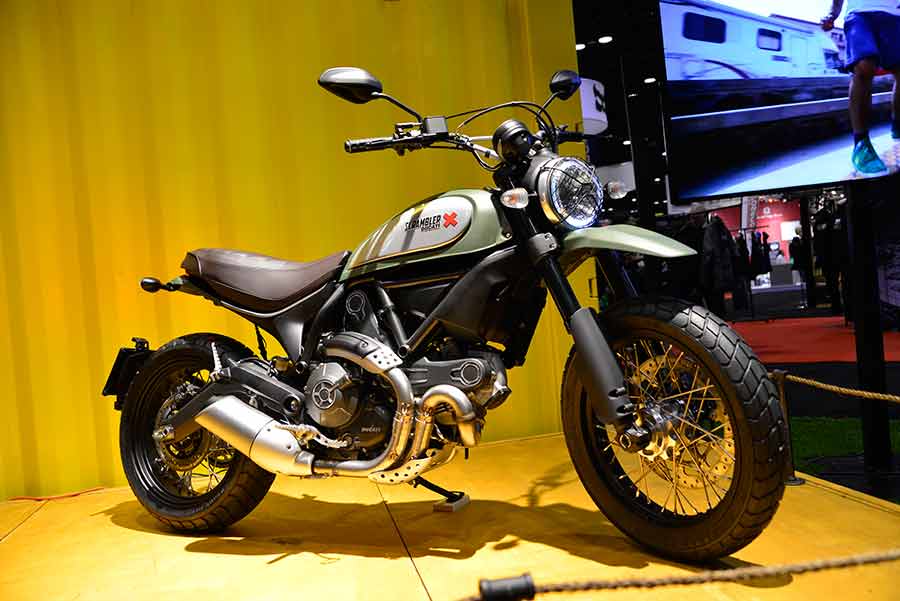 Ducati Scrambler Urban Enduro. The new Scrambler is an attractive bike with an even more attractive starting price of $8,450. The Scrambler will be available in four separate models, the most interesting to us of course is the Urban Enduro. Spoked wheels, lightweight, 5.9 inches of suspension travel, and a V-Twin make it a possible contender for the V-Strom. We can't wait to see what products the aftermarket can dream up to make this a true adventure bike. The luggage solutions alone will be worth seeing!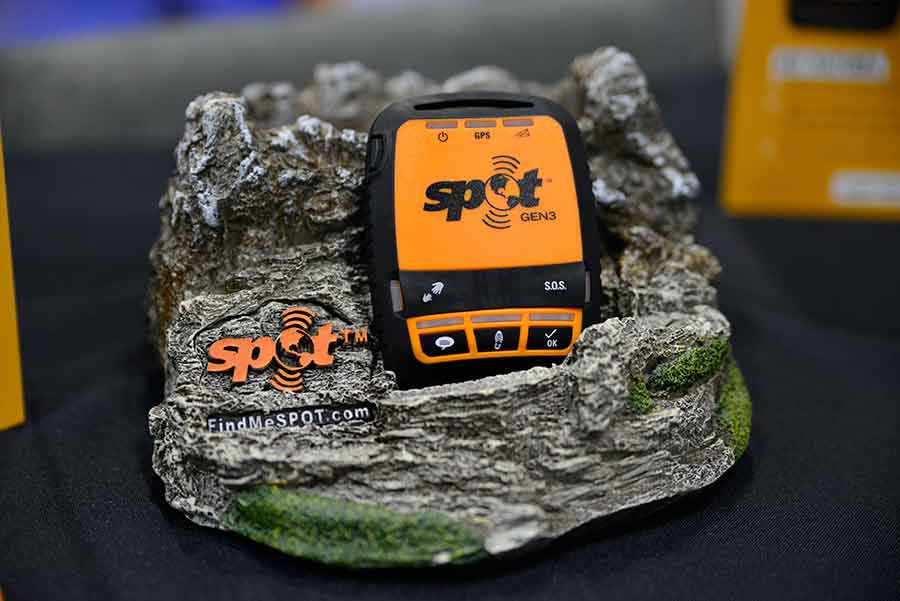 Spot Gen3. The Gen3 is smaller, easier to conceal, and has longer battery life than previous models. With the ability to set GPS ping intervals, riders can automatically send location information to themselves and others. The "virtual fence" feature can also be configured to update you by text when your bike moves a predefined distance.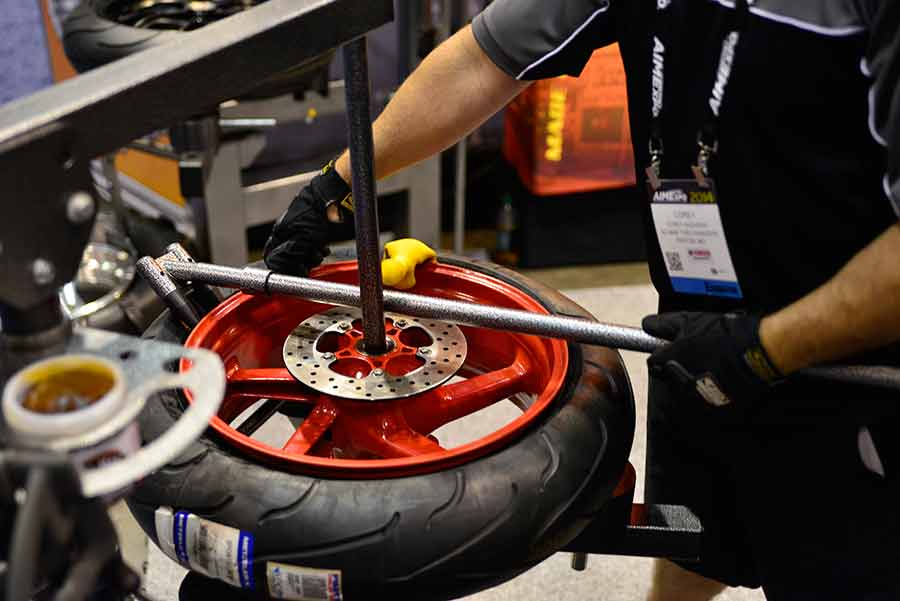 No-Mar Tire Changer. The guys over at No Mar were on hand to demonstrate the ease of mounting and dismounting tires using their machine. No Mar tire changers are for anyone that buys their own tires or changes tires frequently at the track. Do it yourself and save time, money, and trips to the shop. Equipment is priced to amortize the cost of changing tires in just a few uses.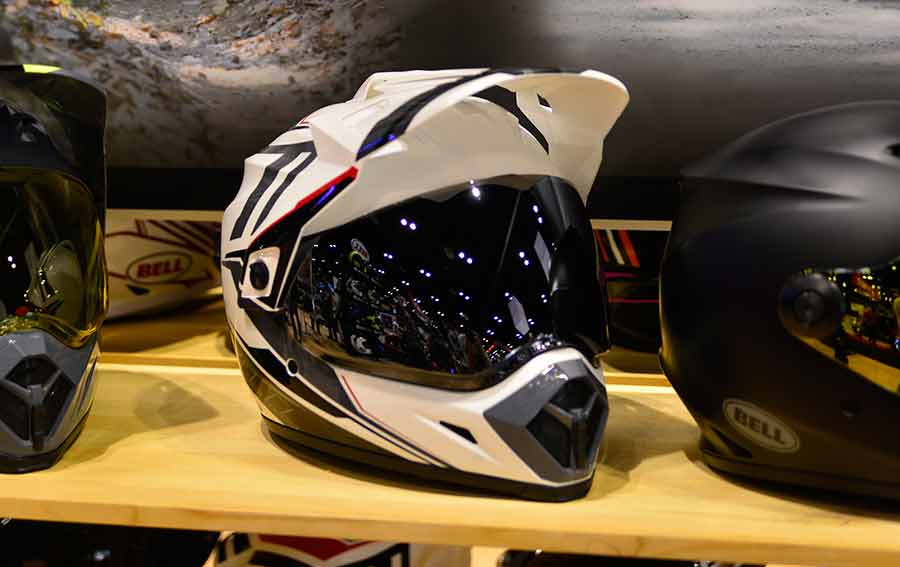 Bell MX-9 Adventure Helmet. Featuring a lightweight injected polymer composite shell and integrated face shield the MX-9 is Bell's first foray into the adventure market. The Velocity-Flow ventilation system combined with deep airflow channels inside keep you cool on long rides, and the adjustable mouth vent allows you to control the flow.
Stay tuned for ADVMoto's AIMExpo Day 2 report!