2014 AIMExpo Coverage from ADVMoto - Day 2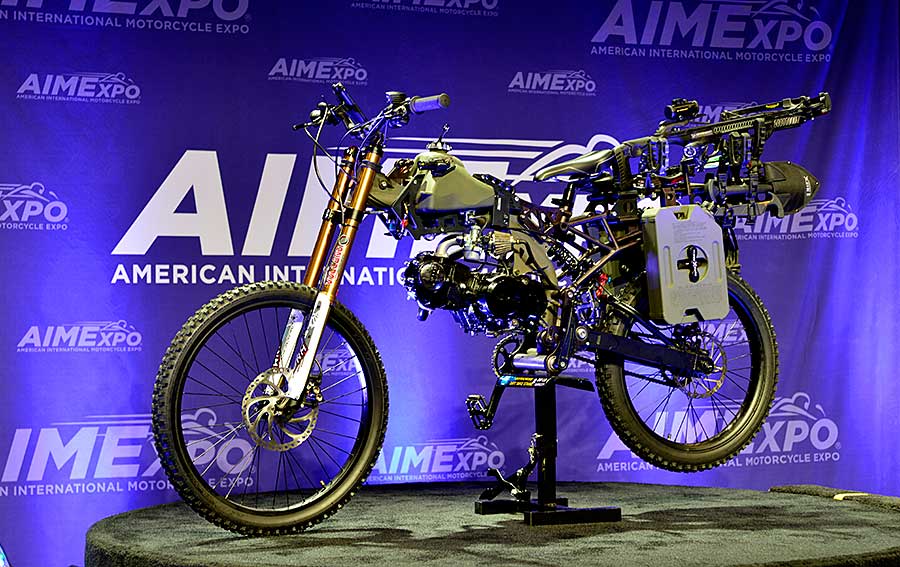 MotoPed Survival Bike. Originally concieved as a smart efficient way to get around town the MotoPed concept combines mountain bike suspension with light and compact engines. Their latest "survival' bike features a 125cc engine, 110lb wet weight, and is still technically a moped. DIY kits are available now, with turnkey bikes available later this year.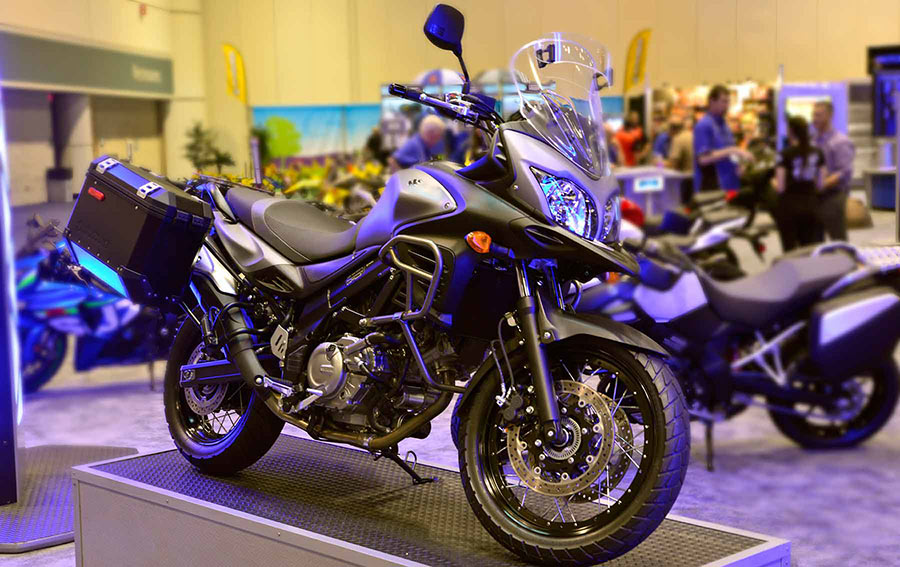 Suzuki V-Strom XT ABS. Everything you know and love about the Wee-Strom with improved off road capabilities. The new front beak design combined with spoked wheels and crash bars certainly look the part, but how well does it really perform? Look for a test in an upcoming issue of ADVMoto.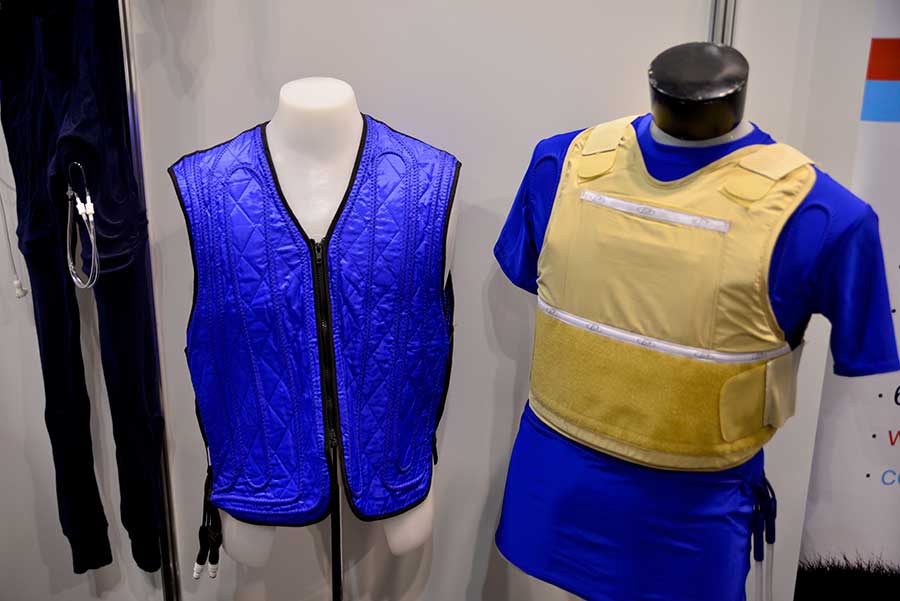 Core Temperature Controls 100. A revolutionary new way to maintain a comfortable temperature on long rides. The CTC 100 uses thermoelectronically heated and cooled water in their vests, pants, and shirts. Temperature is controlled by a handlebar mounted digital display that can go from 60-113 degrees, keeping you comfortable wherever your ride takes you.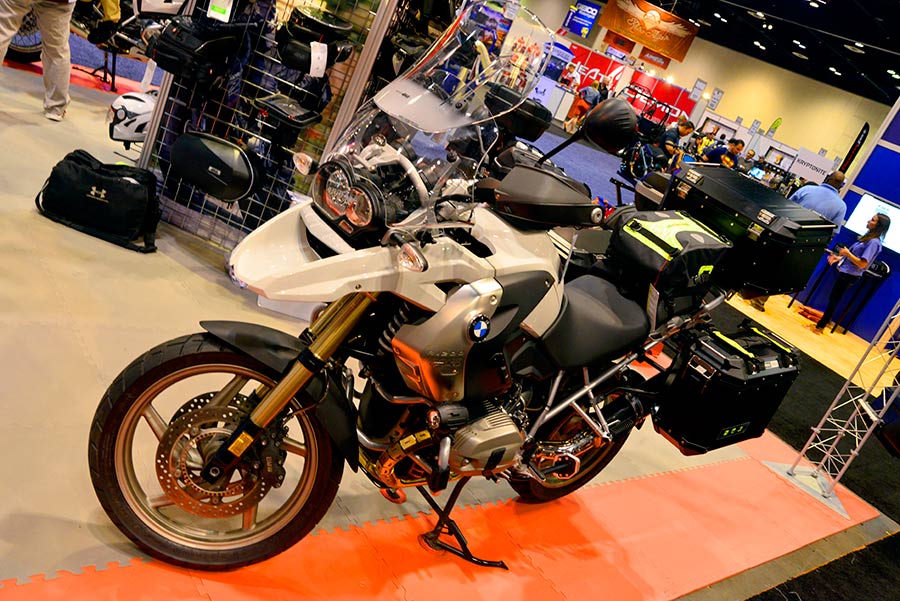 GIVI. Showing their decked out BMW GS1200, GIVI commanded the attention of many with their latest adventure gear. A real crowd pleaser was their Tourer helmet that features a convertible modular design with a removable chin guard. If you are in the area they will be offering the Tourer helmet for a special show price of just $199.99.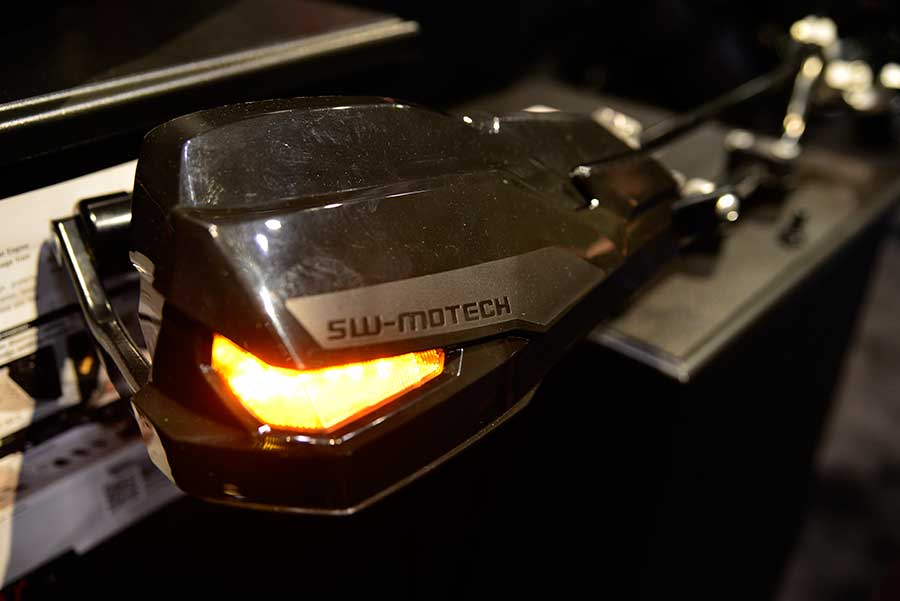 Twisted Throttle. The SW-MOTECH LED indicators for their Kobra Handguards were on display throughout the day, showing riders how easy it can be to add visibility to their bikes. Super bright lighting in a minimal design actually improve the look of the bike. Make your intentions known!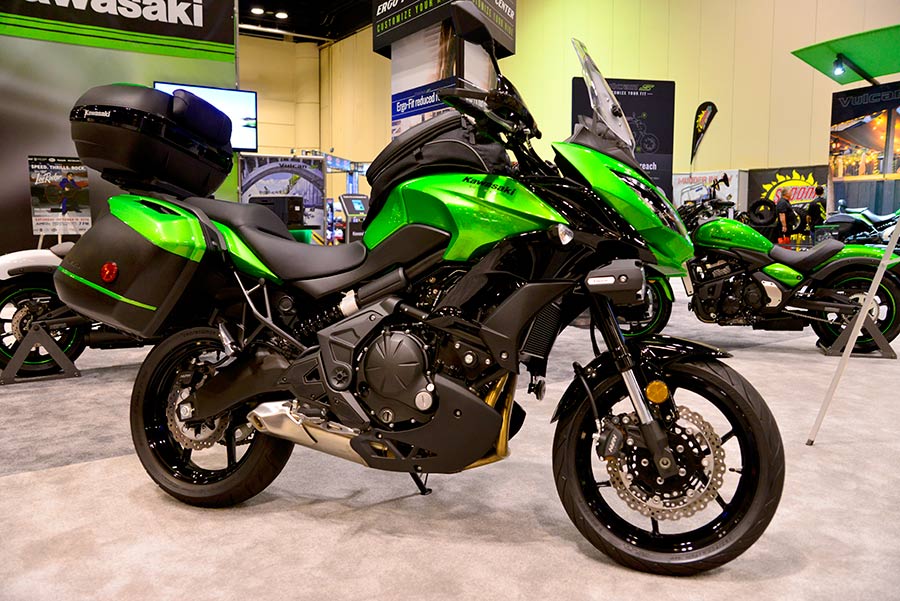 Kawasaki Versys 650 LT. The new "adventurized touring" model Versys has a host of features that may draw some attention from the V-Strom crowd. Integrated luggage, adjustable fairing, tank bag, and optional auxillary lighing are all available directly from Kawasaki with the fit and finish you would expect direct from the factory.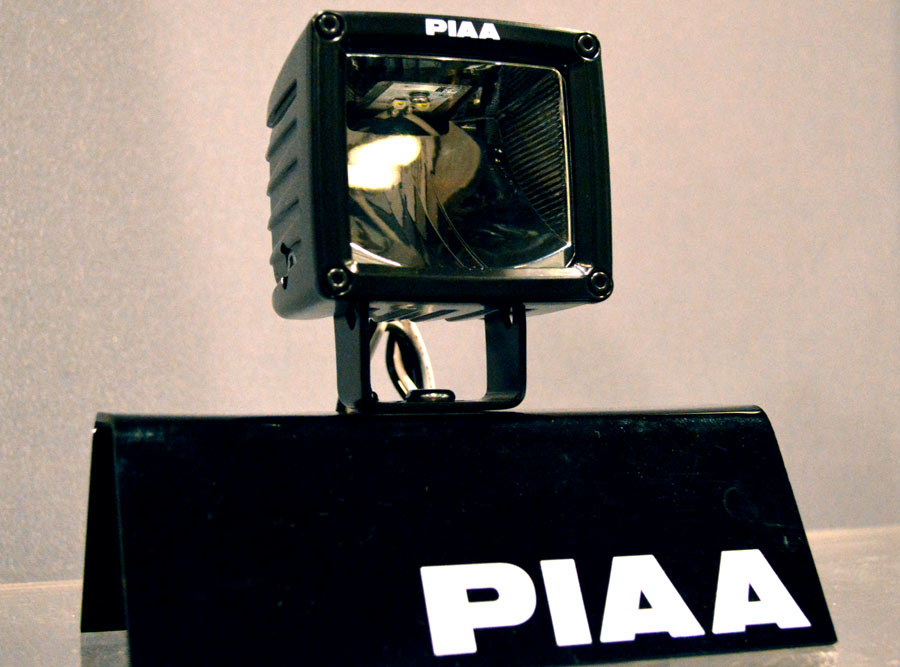 PIAA RF3.Featuring CREE XML2 LED chips with a true 6000K color temperature for a pure white output, the RF3's offer more light per watt than the competition. The design maximizes light output and conserves amp draw. Look for the all new RF3 early next year.

Stay tuned for ADVMoto's AIMExpo Day 3 report!