2014 AIMExpo Coverage from ADVMoto - Day 3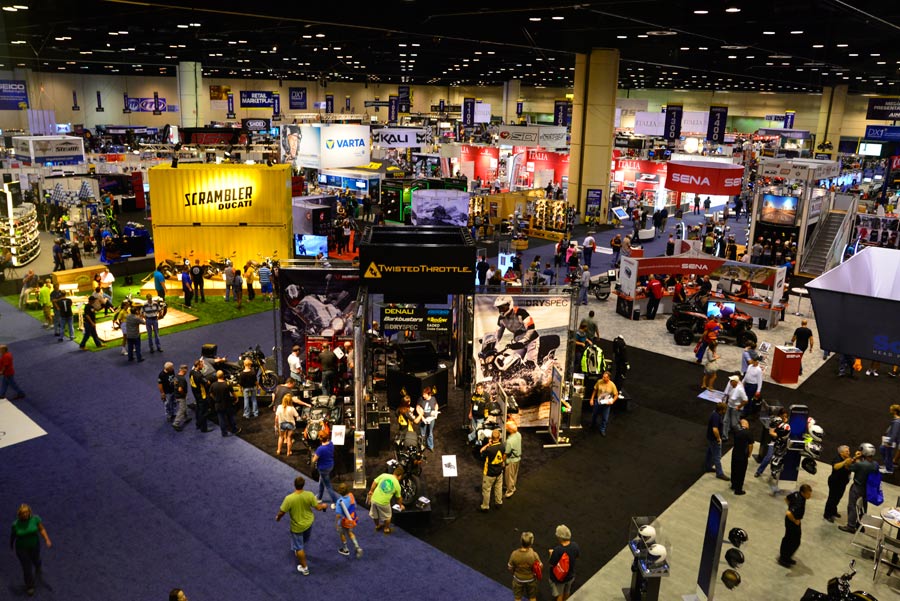 The public descended upon the manufacturers, exhibitors, and dealers for day three of the AIMExpo. A continual flow of attendees throughout the hall saw those with the latest and most interesting products overwhelmed with traffic, while the manufacturers that refuse to innovate and adapt to new trends were left twiddling their thumbs.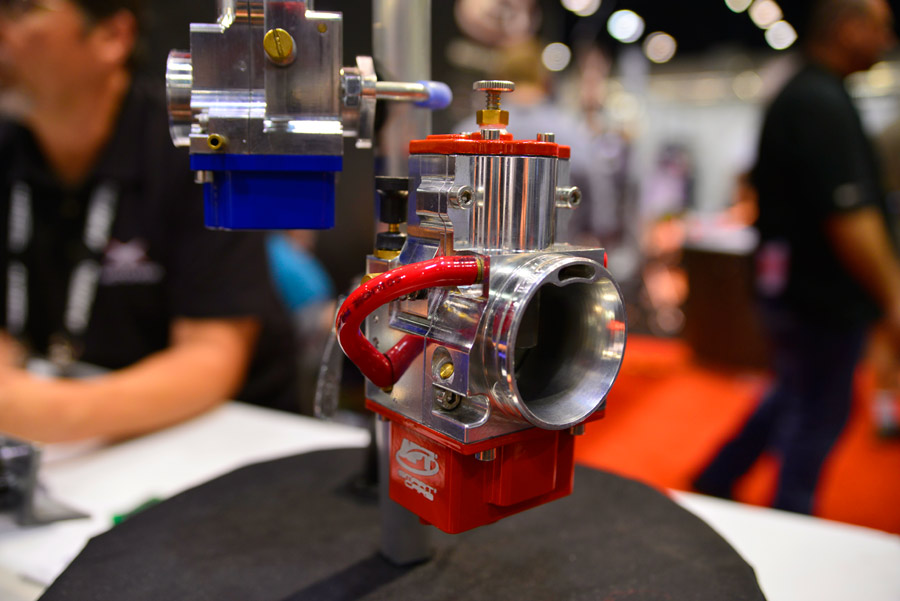 APT SmartCarb. One such innovator is APT. The extremely fine fuel atomization provided by their SmartCarb exceeds that of Electronic Fuel Injection, which is a result of the SmartCarb's proprietary venturi shape. The result is more power, better mileage, and lower emissions, in a package that does not require any electrical input.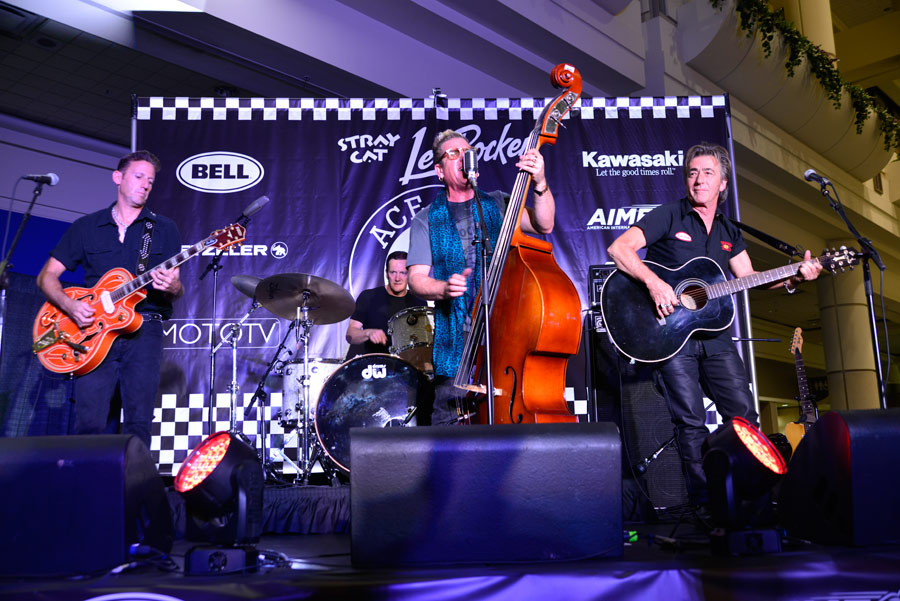 Lee Rocker and the Stray Cats were on hand providing live entertainment for attendees after show hours. Their unique brand of rockabilly revival had guests spinning and dipping to the beat during happy hour.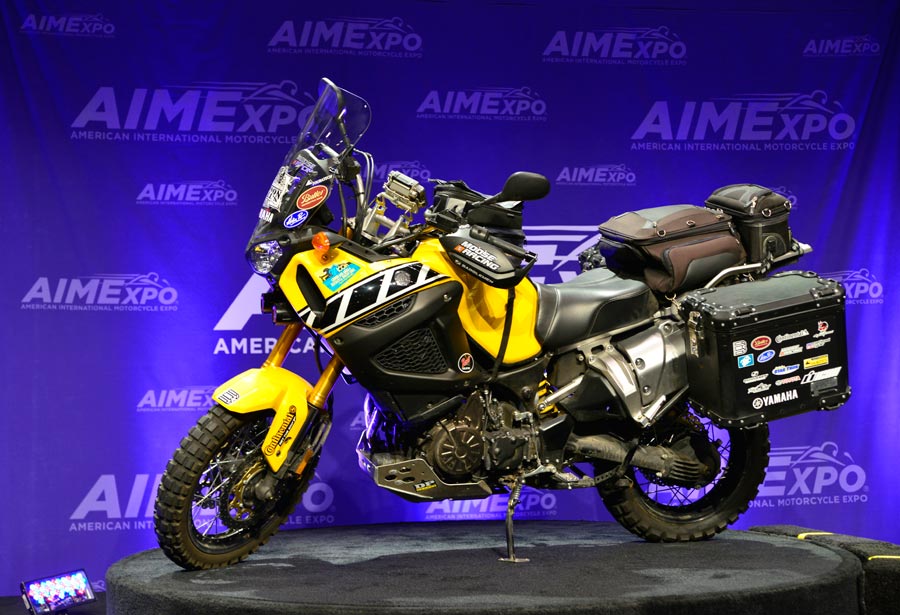 True adventure prepped bikes were few and far between the masses of Harley's, and sport bikes, yet still managed to garner the most attention. The general public still doesn't understand what we're all about, but the amount of interest that bikes like this decked out Super Tenere recieved are a good indicator of the growing popularity of our niche.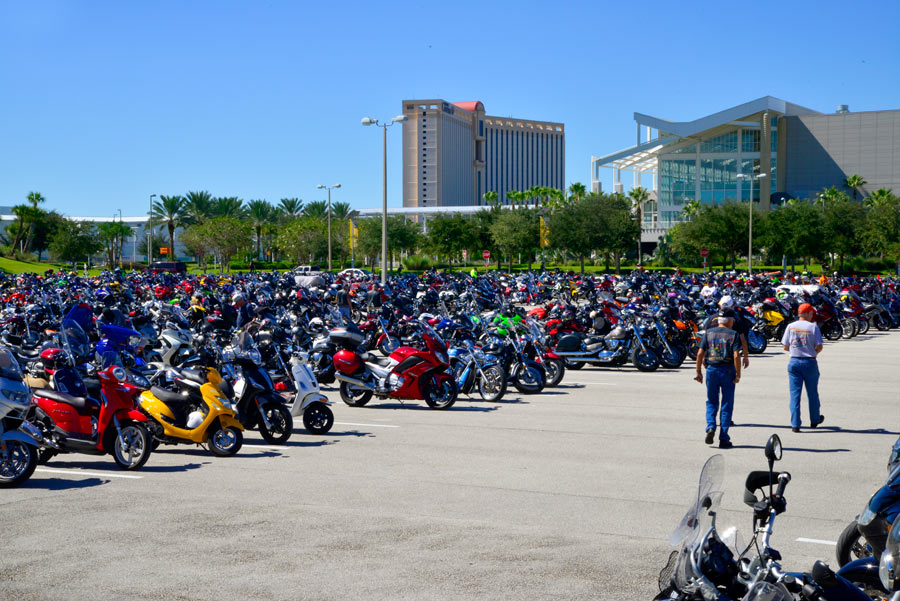 One of the many completely full motorcycle parking areas outside the Orlando Convention Center. It was truly amazing to see this many people on two wheels enjoying the weekends festivities in the beautiful Florida weather. Scooter's, sport bikes, and Harley's parked next to each other drive home the point that it doesn't matter what you ride as long as you ride!