2017 Nomad Adventure Rally for Charity
This trip has been in the making since 2015 when, by pure chance, we met with Allen in Bishkek, Kyrgyzstan. Allen rides a bike, loves to take gravel roads and heard we were waiting for our India visa at Memo's guest house, so he just popped-in to say, "Hello"! We were intrigued when he told us he runs an organization called the Friends of Children Orphanage. An American, running an orphanage in Kyrgyzstan... needless to say, we needed to visit!

To be honest we had no idea what to expect, but we assumed it wouldn't be a happy place. Luckily we were very wrong. Orphanages will never get a listing on Wall Street or be in the Forbes 500 list, so money is tight. They don't get government support and everything they do depends on donations. This is a difficult situation, and even more so in a country like Kyrgyzstan. Allen and Sheryl somehow seem unaffected by this. The atmosphere is so positive! It really is one big happy family, no matter where the children are from or what their background is.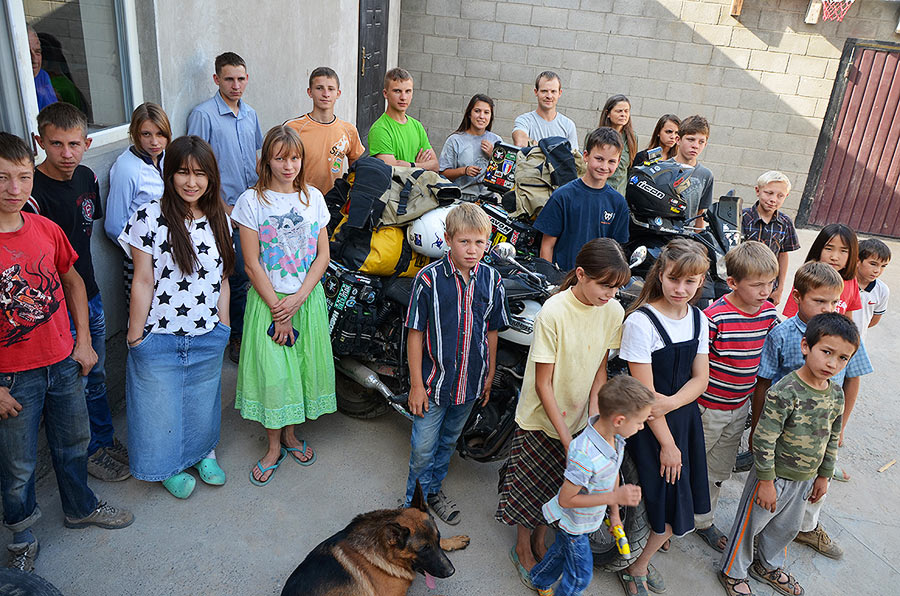 As if simply feeding and housing 20-odd kids isn't difficult enough, Allen and Cheryl also take it upon themselves to give the kids the best chances in life they can possibly have. All of their kids go to school and several have been through high school and even universities. They are all bilingual, which will be a big opportunity boost later in their lives. Allen and Cheryl's love for the outdoors sees them camping frequently too.

Expecting struggles and hardship, we left the orphanage totally overwhelmed, and while we're sure that will be the case at times, we found a very positive atmosphere and good bunch of inquisitive kids.

From the moment we left, we felt that we should do something for this worthy cause. We have seen the good work they do and despite having been told, we can't even imagine the backgrounds of these kids let alone what they have been through before they arrived at the orphanage. We also wanted people to see places like Kazakhstan, Kyrgyzstan, Tajikistan and Mongolia. Combining the two ideas together is basically how the 2017 Nomad Adventure Rally was born.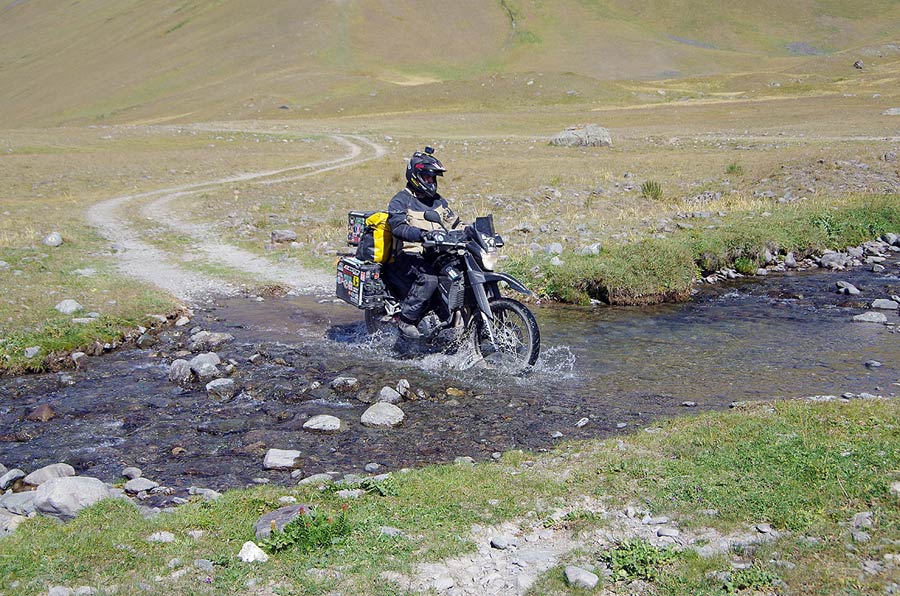 The trip itself is not overly organized- it can't be as the conditions at the time will determine the progress, or lack of, we will make. We've seen easy days of 500 km to ones which saw us battling from dusk till dawn and barely doing 200 km. That's why we make it clear from the start that this isn't a 5-star pampered tour. There will be camping, as there is simply no accommodation in some of the places we're going. The remoteness, the totally different way of life, and inspiring nature are the key elements of this trip.

Kyrgyzstan and Tajikistan are quite often seen as for ace-enduro riders only. That's certainly not the case! The locals aren't enduro riders and neither are we. We've done it on a Yamaha XT660R and a Triumph Bonneville. We don't blast through the landscape and we can't see the point in doing so (might as well stay at home if we wouldn't take the time to see it)! This trip is for 'normal' riders. I'm sure we will get stuck at times but as a group, plenty of help will be on hand. We have a motorcycle mechanic on the team as well. Currently there are people from all over the world joining us from the US, Canada, Norway, Finland, Italy, Switzerland, UK and even Australia. To learn more about the rally visit our website at Earth-Roamers.com/The-Nomad-Adventure-Rally.html.