RawHyde's Adventure Days at Zakar 2020
Located in the western Mojave Desert is an annual event known as "Adventure Days." It's put on by RawHyde Adventures and held at their compound-like outpost called "Zakar," filled with vendors, instructors and participants all sharing one common activity/lifestyle: ADVenture travel via two wheels.
This year's event was held on March 12–15, 2020, a few weeks later than last year's aiming for warmer weather. Though it was a bit warmer than last year, event goers still experienced Mother Nature's wrath of cold, wind and rain in the majestic Mojave. Participants chalked the climate up as "part of the adventure" as we typically do in the spirit things.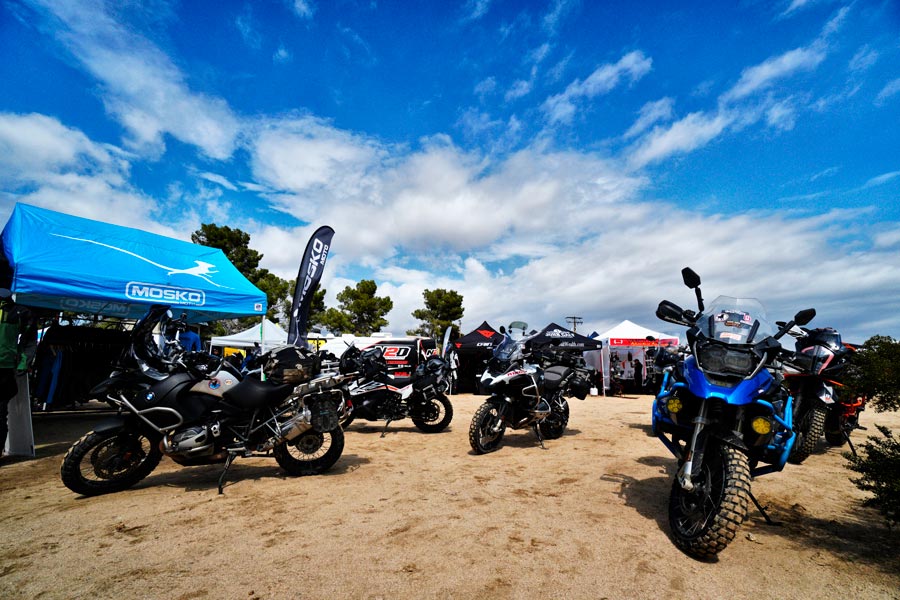 To get our bodies moving in the morning, coffee/tea were served at 6:30 a.m. After which was a filling hot breakfast in the semi-permanent mess hall with LP heaters that kept everyone warm during any of the three-square daily meals being served. There was also the "Adventure Bar" featuring live music, which opened nightly. Outside was a large wood-burning firepit for those looking to gather, chew the cud and to get a reprieve from the weather.
On Saturday night, David Lindahl, from Long Beach BMW Motorcycles shared some kegs of micro-brewery beer with anyone. It's always a delight witnessing the camaraderie among so many adventure travelers from all over North America. But what else would you expect from this group of about 300 like-minded enthusiasts?
Those who attended the 2019 event couldn't help but notice the many of the improvements Jim Hyde has made to Zakar. Bathrooms, showers, and sleeping quarters, were just some of the new additions. Six bathroom/shower rooms were fabricated from repurposed Conex shipping containers, each private and fully functional with endless hot water to cleanse the masses. There were also plenty of well-maintained porta potties throughout the compound.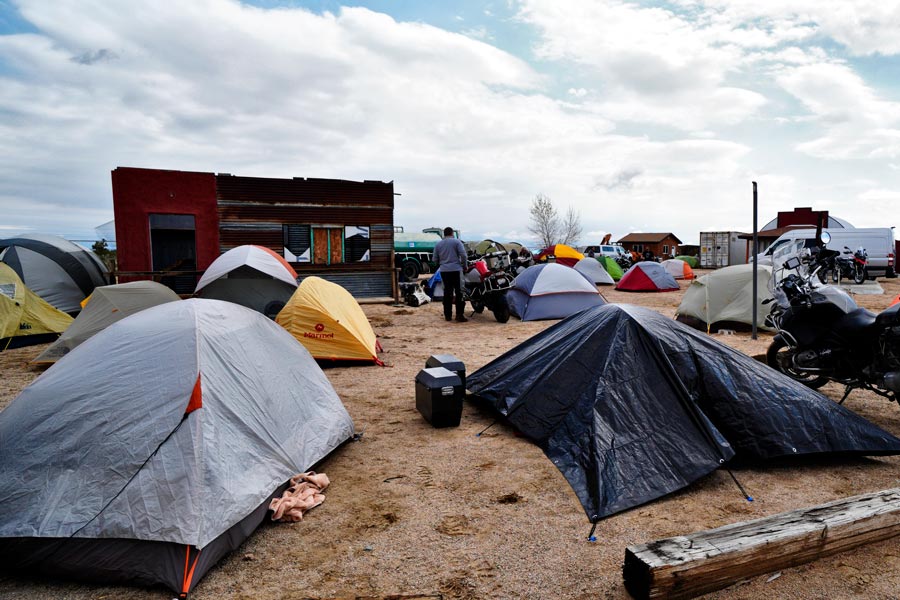 For sleeping quarters, several more repurposed Conex containers served that duty as well as the few standalone hard-walled and floored bunk houses Jim had built. If you weren't overnighting in one of the provided shelters, there was plenty of space to dry camp either inside or outside the compound with ample level ground to pitch a tent or park an RV. There was also a standalone mini theatre for presentations such as the latest BDR on Saturday night. And as a humorous touch, Jim even commissioned a mural on a couple of the container walls with a zombie post-apocalyptic theme.
One of the main attractions to Adventure Days were the seminars which included such topics as: "How to pack lightly on an ADVenture bike," "GPS Operations," "Trail First Aid," and "Bike repair essentials for the unexpected trailside fix." In addition to the classes, there were over 50 sponsors/vendors available to meet with including: Mosko Moto, Black Dog Cycle Works, Wolfman, Clearwater Lights and ALTrider. Most vendors had event specials at reduced pricing for those looking for deals. Between lunch and dinner, participants typically either went on group self-guided on road/off-road rides or chatted with the vendors about their often innovative gear. You could even have your seat reupholstered right on the spot by BMS Custom Saddles.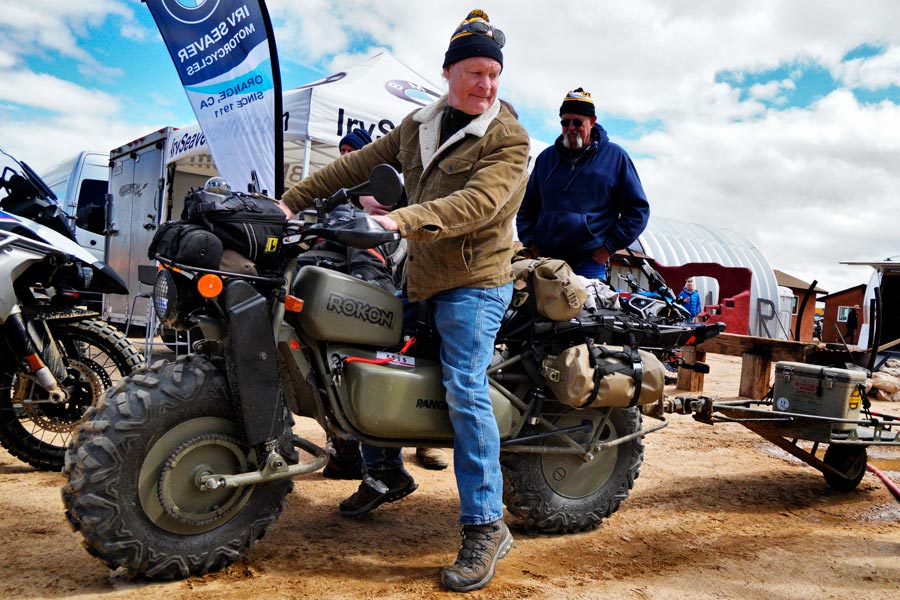 Given the inclement weather and the mounting COVID-19 situation, all seemed to have a wonderful experience. Kudos to Jim, Stephanie and all the hard-working staff at RawHyde Adventures for hosting another successful event!
By the way, Jim told me that his plans for Zakar are not only as a training facility, but that he'll make it available for product launches or adventure-styled events.
I look forward to next year's event and perhaps "three times a charm" in the weather dept.