Race of Attrition: 25 Hours at Starvation Ridge
2015 was a special year at the 24-hour relay race known as Starvation Ridge. It's always held late in the year, but last year's fell on Halloween during Daylight Saving Time, making the race a full 25-hours. Officially the longest endurance race in the country.

Race day we awoke to the smell of two-strokes and coffee in the air. With a late-morning start, Pit Row came to life much more slowly than a typical morning at a hare scramble or motocross event. In an endurance competition, each rider knows the race is not about speed and skill, but perseverance, strategy and luck. Team strategies are built on the knowledge that one can't win a race like this in the first (18-mile) lap but can certainly lose in that short distance due to injury or bike failure.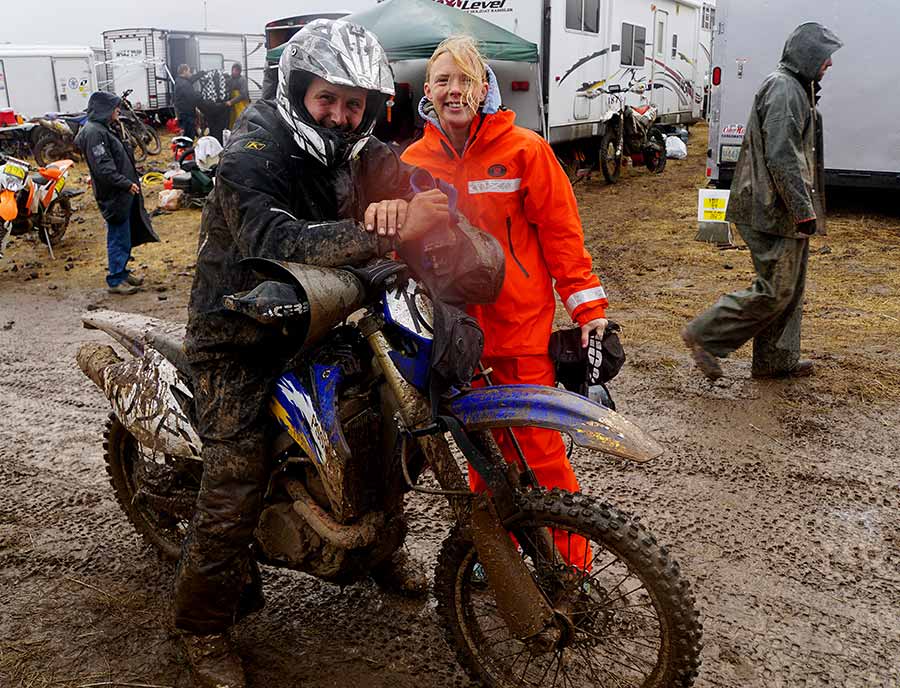 This was my first year assembling a team, as I've always raced in the Iron Man class. Our schedule balanced the need for fresh riders and appropriate rest times to carry us through the full 25 hours; it was the perfect plan and would unravel almost immediately in the face of foul weather, broken bikes and fatigue.

After a leisurely breakfast and chatting with other teams along Pit Row, everyone gathered around land owner Scott Doubravsky to hear the idiosyncrasies of this year's race. He explained how we would start: A 1/3-mile foot sprint in full riding gear through a boulder field where our bikes would be resting on their sides. We would need to pick up the bikes, coax their flooded cold motors to life, and race toward a narrow choke point with a swamp bog on one side and a deep pond on the other.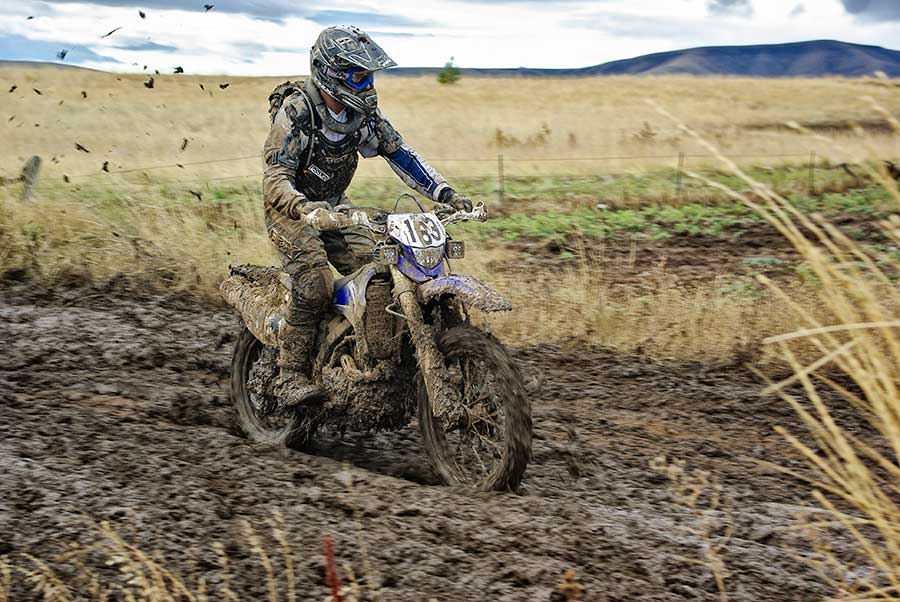 Speeds would then pick up for the 18-mile loop of what would become 20-foot wide muddy troughs connecting steep hills, boulder fields, ruts, access roads, a barn and an old house where each racer would ride through the front door and out the back. Conditions would continue to worsen as the rain picked up near sunset and riders would get no relief from the downpour until just hours before the end of the race.

I finished the first lap in first place but this would be the last time we would see that position until our final lap, where we'd eke out a first-place finish.

My team was composed of four men and four bikes. We'd finish the race with only one running bike and one rider still able to ride—and me on a borrowed bike. On one side of us was a team of six KTM riders who were unable to finish because the terrain had consumed all six bikes. On the other side was a group of brave souls on large-bore BMW and KTM Adventure bikes whose laps were more than double the time of the smaller dual-sports and dirt bikes. For these riders, just completing a lap earned them bragging rights. Brave souls, indeed.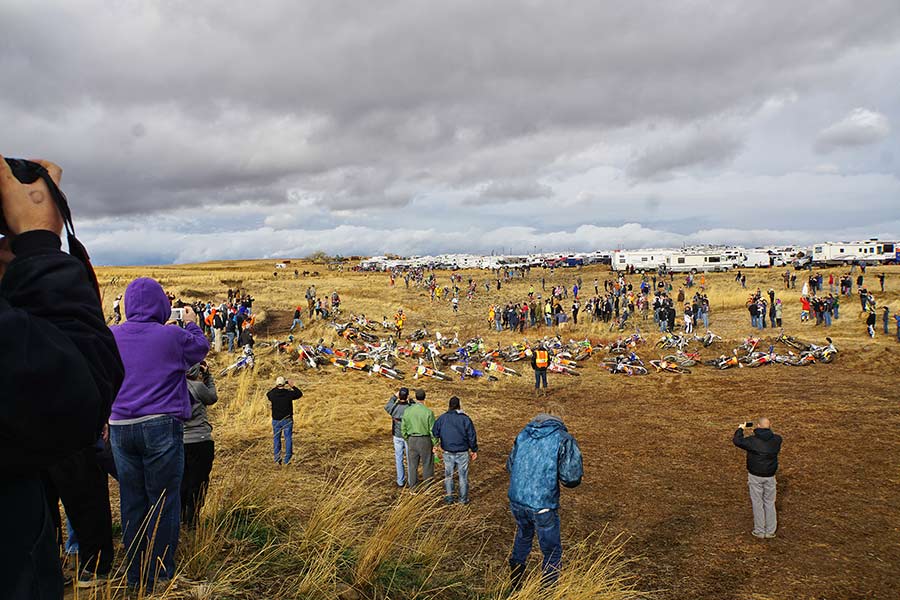 During one of the final morning laps, I found myself held up in a ditch, stuck behind a slower rider. Without warning, a KTM 990 passed me along the rim of the ditch, riding as if he were on a dirt bike. I wicked up the throttle, shot around the slower rider and chased down the KTM rider until I saw him bury the front end in a muddy corner, abruptly stopping any forward motion.

Less than four miles later I was on the wide open track again and looked over my shoulder to see the lights of the 990 tracking me. Not about to be passed again, I rode as fast as my depleted energy level would allow. By the time I made it through the final checkpoint, the big KTM rolled in right behind me. To say the least, I was impressed with this mystery rider. I've done races like this on an F800GS in the past and the speeds the KTM was doing were nothing to scoff at.

The race ended with a flurry of exhausted riders and broken bikes lining the pits. Trophy time was filled with crazy stories and humility. The crowd was filled with weekend warriors, a mess of nice folks and skilled riders looking to have a good time. Not a single rider left by ambulance or helicopter and only one local resident was angry about the event (some riders chose to disrespectfully practice before the race on the roads near the resident's home).

All in all, the race at Starvation Ridge has to be one of the signature events on the West Coast, possibly the nation. It serves as a great reminder as to why many of us took to the sport to begin with. If you're looking to better your off-road skills for ADV travel, I highly recommend you take the chance to do some of these friendlier events; you'll learn to ride with skill beyond anything you would (or should) do on your own. The best part… did I mention my team took first place?!