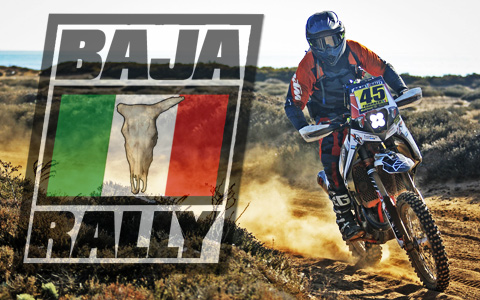 Five new graduates of
BAJA RALLY SCHOOL
powered by
RALLY COMP
earned their certificates and honorary "white caps" at a private ceremony in the iconic
Restaurante Acambaro
here in the valley also known as Uruapan. All five navigator candidates completed the first 3-day course of 2018 and successfully crossed the finish line of
Final Exam Special Stage 5
in Erendira Sunday morning, thus bringing the total number of graduates to 27 within the first 12 months since the training academy was launched.
MOTO GRADUATE
Gil Shoham (Los Altos CA)
UTV GRADUATES
Juan Manuel Gonzalez Rubio Colorado (Tabasco Mexico)
Juan Carlos Pacheco Bañuelos (Baja Voyager Chief)
Aldo Santini Ovando (Baja Rovers & Rovers Rally)
Mauricio Parra Aguilar (Lost in Baja & Baja Rally General Director)
School director and
BAJA RALLY
Chairman Scotty "Breauxman" Bloom explained the navigation rally training school is a 'pass or fail' program and said he was a bit surprised that all 27 candidates had completed the entire program without a single failure.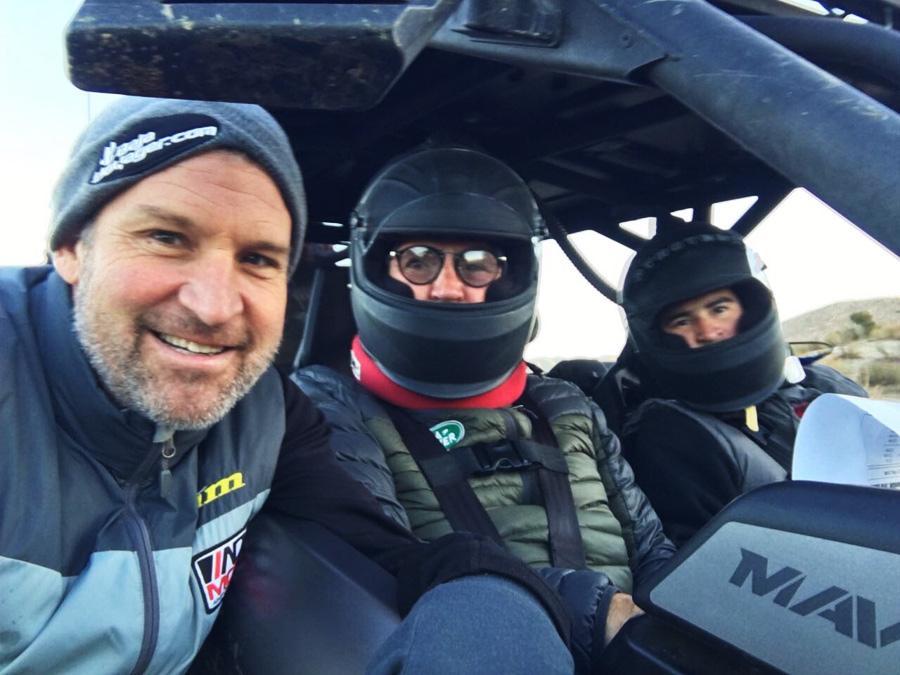 "There are no participation trophies at our school", Scotty contends, "It's made very clear that every candidate must complete all 5 stages and arrive under their own power at our Base Camp in Erendira. I'm proud of our grads for their 100% success rate so far. Eventually though, someone will be the first to go home without a certificate and cap."
Field coaches and trainers follow and observe the candidates through a 74 km final exam stage where navigator and drivers are never given assistance or help trying to navigate the complex labyrinth of roads, trails and routes. The final exam road book has intentional defects and ambiguous notations, thus simulating the experience most navigators will encounter in a real-life rally-raid competition. All five stages are progressive in nature, evolving into more difficult navigation as riders advance through the course.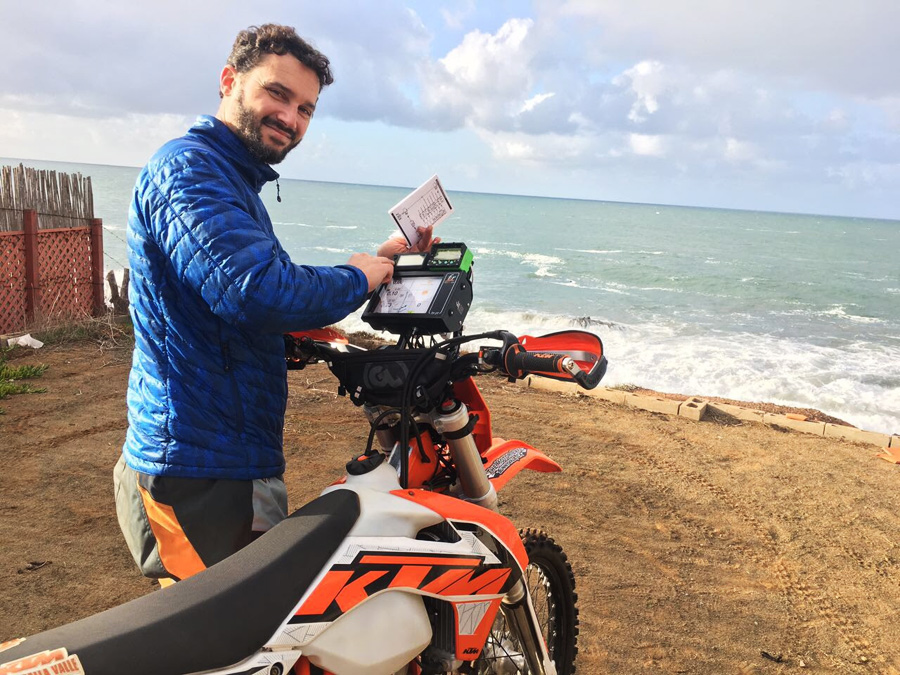 UTV SCHOOL
All drivers must spend half their time at the training center riding shotgun and visa versa for co-drivers, thus requiring drivers to learn and interpret navigation from their future co-driver's perspective. In other words, even if a UTV driver/ owner only intends to only race as a driver in the future, they are required to put themselves into the co-drivers seat, both literally and figuratively.
"Our school forces UTV drivers and navigators to change seats and roles during the course", Scotty continued, "If a UTV driver/owner won't give up the steering wheel to his co-driver, that's okay, but they will be excluded from our program."
In addition to our graduates a very special thanks go out to our family and team of participants and supporters for the most recent school:
Nico Saad- Honorary Chairman & President of Proturismo Ensenada
Mike Johnson-
RALLY COMP
Federico Arce- Delegate of San Vicente and training center host
Luis Edgar "Jimmy" Esquivel- Head field trainer and coach
Julio Baeza- Baja Voyager Logistic
Vaquero Mundo- training center host
Kevin Johnson - Finish Line Liaison & Baja Access Host
Joe Bolton-
MultiTool-USA
Juan Villareal and the Acambaro Family