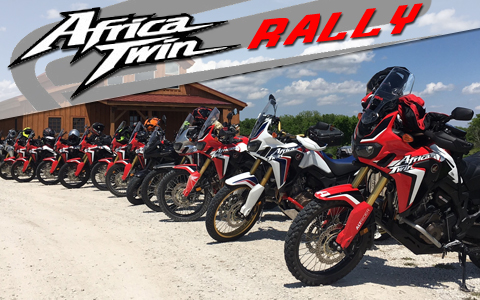 Great things start from small beginnings. On the outskirts of a small Midwestern town over Memorial Day weekend, a group of adventure riders took part in the
First Annual Africa Twin Rally
.
The event took place 40 miles southwest of Des Moines in Winterset Iowa, the birthplace of legendary actor John Wayne. Rally central was tucked away under the new canopy of old hardwoods with riders setting up campsites in the campground next to the city park.
Although it's not known for exceptional ADV riding options like the PNW, Iowa does present riders with unlimited meandering gravel roads through mellow hillsides and flatlands. Additionally, one can step up the excitement with several optional "Level B" or earthen roads. Mother Nature dictates the level of adventure when it comes to these earthen roads, as they can be anything from hard-packed clay, to inches of powder, to fender packing sticky, yet, unbelievably slimy clay.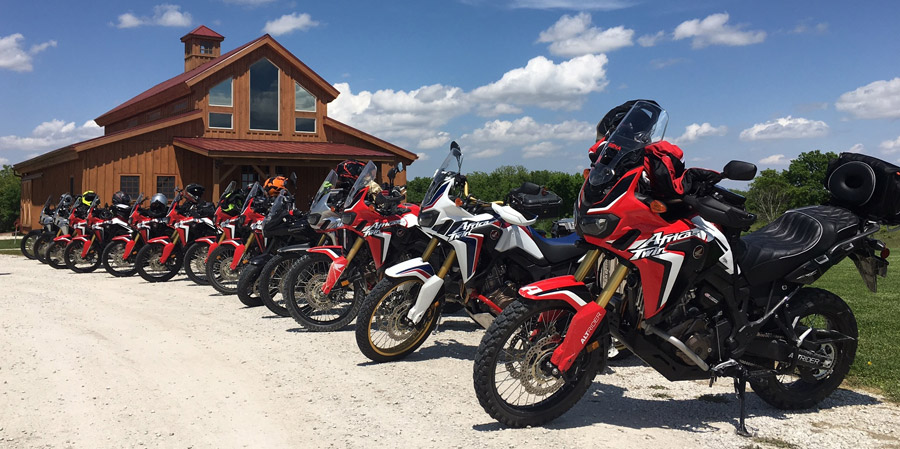 Attendance was great for a first of its kind of event promoted only via social media. Rally goer Shawn Bartz was pumped, "Seeing all those
Africa Twins
in one place was pretty spectacular!" Riders from eight states took part in the weekend's events. Although billed as an
AT
rally, a few other marques joined in the ADV rider community and camaraderie.
Mother Nature shined on the riders for a great ride into the rally on Thursday and Friday with picture perfect skies and temps in the mid-70s. Friday night delivered some rain to keep the dust down for the 200 miles (150 miles of gravel) planned ride for Saturday. However, as midwest weather frequently does in the spring, thunderstorms blossomed out of the southwest and chased the group ride down, forcing some to curtail about 50 miles of gravel from the ride.
After Saturday night's catered meal was the awards ceremony—and anything but typical rally. Due to the tremendous outpouring of support from the ADV vendor community, it was more like a gigantic ADV piñata where every rider got a new farkle for their prized ride.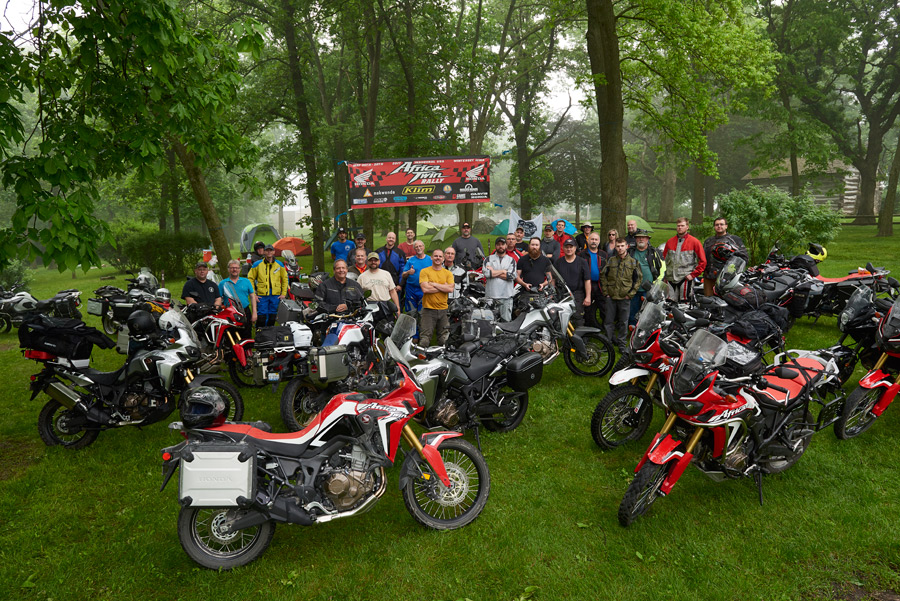 On Sunday, as riders packed up and made plans for one final ride, one thing was abundantly clear: This first of a kind event was a huge success and all the efforts of its organizer Tobin Bennett paid off. Receiving rally goer testimonials only further solidified the success. "As a new person to the adventure bike world, I felt welcomed and accepted by everyone. Tobin organized a great mix of relaxation time and hair-raising moments. It was a blast! I'll definitely be back for more," said Thomas Paul. From Frank Woodsman, "I was really impressed with the rally! Tobin did a great job putting it on. I had a great time and made several new friends! Thanks so much from
WOODZMAN ADVENTURES
!"
Huge movements start from small actions. The
First Annual Africa Twin Rally
started a movement that will no doubt continue to gain momentum. With the contagious motivation of its founder and organizer to the unbelievable support from its sponsors, the
AT Rally
has begun its journey to become a truly special event.
A huge thank you to all the vendors that supported this event as it could not have been a success without your direct support.
Grand Prize Sponsors:
Klim, Jesse Motorcycle Luggage
, and
Clearwater Lights
Door Prize Sponsors:
ADVMoto Magazine, Alpina Wheels, B&B Off Road Engineering, Camel ADV, Garvis Honda of Des Moines, Giant Loop, Mosko Moto, Nitron Racing Shocks,
and
Rugged Roads Adventure Parts.