2017 Overland Expo East
This year, the
Overland Expo East
, held from Sept. 29–Oct. 1, saw a much-needed revival in the motorcycle segment. Several new features like a centralized
Moto Village
and training course, after hour activities, contests, and a prize ceremony boosted attendance and encouraged attendees to intermingle, motorcyclists or not. We always look forward to attending the
Overland Expo
, but 2017's event has been the best one yet.
For the second year,
OX East
was hosted at the
Biltmore Estate
in Asheville, NC. If you've never been, plan to stay for a while, and bring the kids, because the
Biltmore
is a 6,950-acre spectacle in itself. Tours of the châteauesque-style mansion, built in the late 1800s, are included with admission to
Overland Expo East
. Activities such as horseback riding, bicycling, canoeing, and even wine tasting can all be enjoyed throughout the massive estate, making the event fun and entertaining for the whole family.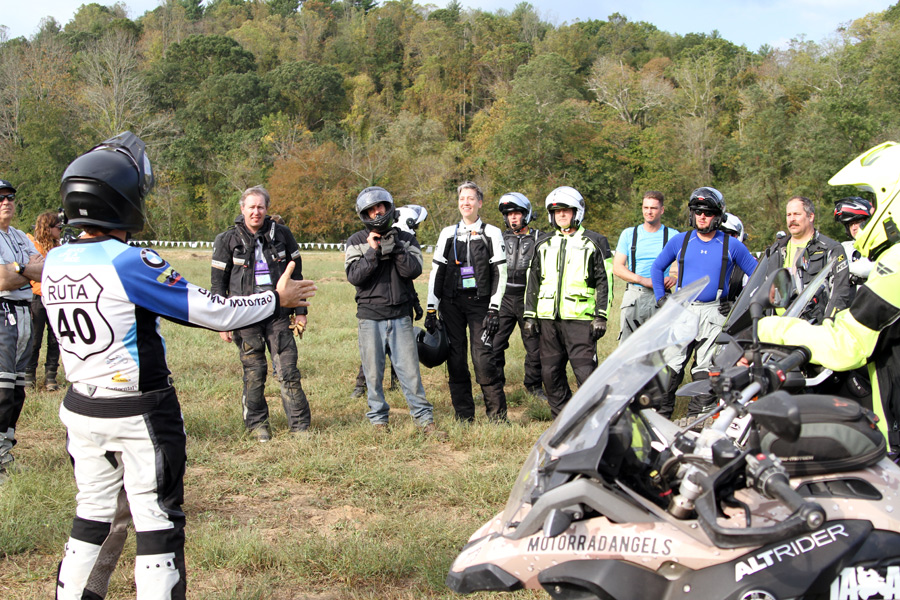 OX East
isn't as large as the West Coast version of event, but only in attendance numbers. The
Overland Expo
crew did a wonderful job coordinating the event, and their hard work shined through happy attendees and an overall smooth-running event. Since the previous East Coast events were spoiled by weather, we're sure the staff and attendees were relieved to see perfect weather in the forecast—sunny and 75°F during the days, and a comfy 50°F for overnight camping.
Most of our favorite overlanding experts were on hand, including Simon and Lisa Thomas (
2RideTheWorld.com
), Sam Manicom (
Sam-Manicom.com
), Daniel Rintz (
Open-Explorers.com
), and of course the "Godfather" of adventure motorcycling, Ted Simon (
JupitersTravellers.org
). The role they play in our community and the passing of knowledge to the next generation of overland travelers is essential. Knowledge in the form of books was available at a dedicated authors' tent where attendees got a chance to be face-to-face with ADV-VIPs. Amongst other things, picking the minds of these experts allows us to gain all kinds of insight for what to expect out there, and you can find them all in one place at
Overland Expo
.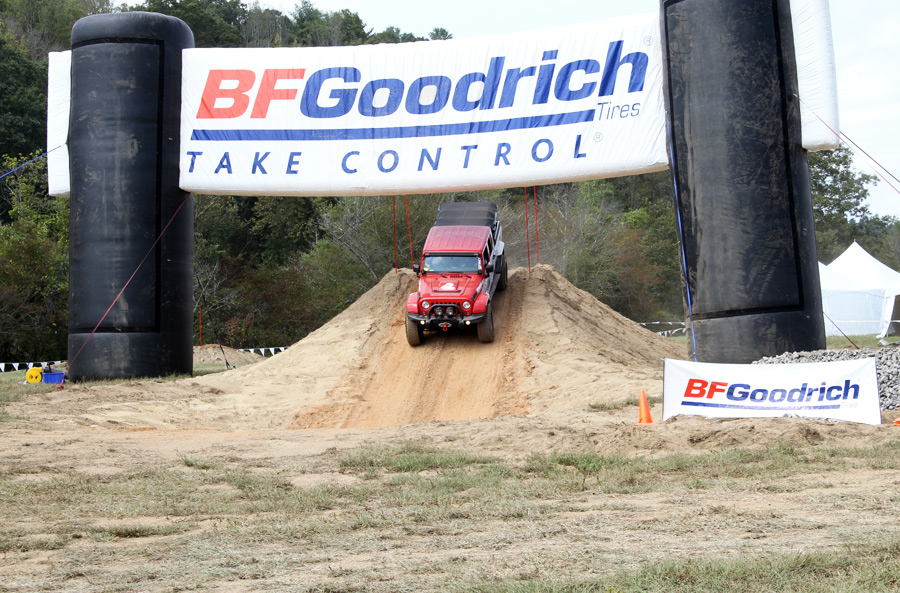 Training, seminars, and presentations kept the attendees busy throughout the event, highlighting a wide spectrum of topics—from technical off-road techniques to roleplaying difficult border crossings. Multiple attendance packages were available, but you were really cutting yourself short if you didn't sign-up for the
Overland Experience Package
, which gave access to workshops, food, and booze.
Overland Expo
remains the undisputed king of events to attend if you're planning any sort of international overlanding travel. From hikers and bikers to rigs that cost over $750,000,
Overland Expo
attracts vehicles and travelers across a wide spectrum. First time attendees would be in awe of the vast selection of equipment available to overlanding travelers. Motorcyclists generally try to carry the lightest load possible, but if you've got four wheels (or more) and the budget, the options to increase your family's comfort are limitless.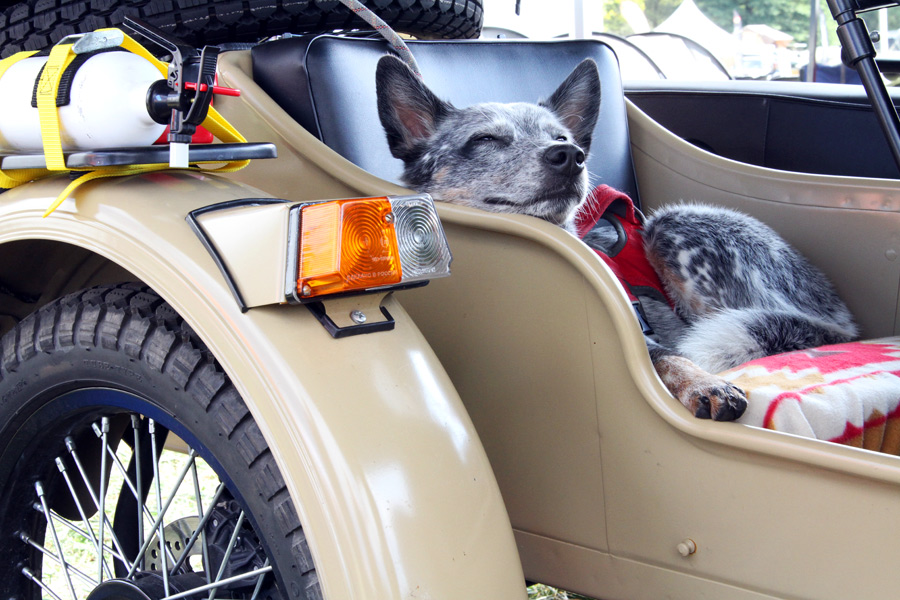 Even the best vehicle and gear is worthless if you don't know how to use them. Motorcycle training was hosted by
Bill Dragoo Adventure Rider Training
(
DART
) (
BillDragoo.com
) and
BMW GS Trophy Team Member
,Tom Asher (
TAARAADV.com
). Students were able to learn everything from the basics to advanced techniques throughout the weekend. The
ADVMoto
booth was on vendor row with a clear view of the training grounds, and we got to witness students clearly progressing each day. The obstacle course was one of the best make-shift set-ups we've seen this year, complete with sand, dirt mounds, tight downhill U-turns, rocks, a "bamboo forest," log hops, and more. Since the training took place in the middle of the venue, access was easy and attendees walking along the vendor row could spectate. For those who wanted to ride outside of the venue, group rides were hosted by
Pisgah Moto Adventures
(
PigahMotoAdventures.com
), an expert of the local dual-sporting trails.
As if training, presentations, and group rides weren't enough,
Overland Expo
planned other ways to entertain the crowd, like showcasing Daniel Rintz's, "
Somewhere Else Tomorrow
," one of our favorite adventure motorcycling films. Daniel's movie captivates its audience, and we cannot wait for the second installment that he's just finished shooting and is now hard at work on. Daniel is currently fundraising to produce this sequel—to lend a hand or find out more visit
Open-Explorers.com
.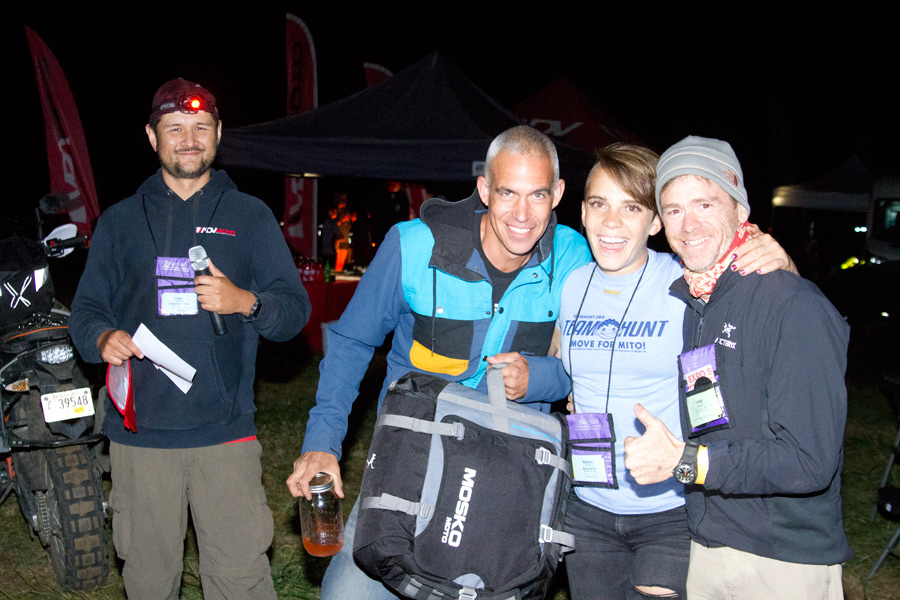 If you know
ADVMoto
, you know we can't show up to an event without bringing something to the table. Attendees who signed-up for the
ADVMoto After-Hours
package got to enjoy a special dinner and booze, followed by a prize ceremony. Thanks to our generous sponsors, we awarded over $8,000 in parts, gear, vouchers, tires, and accessories. The prizes were sponsored by (in alpha order):
•
Cardo
(
CardoSystems.com
)
•
Continental
(
ContinentalTire.com
)
•
Ecuador Freedom Bike Rental
(
FreedomBikeRental.com
)
•
Green Chile
(
GreenChileADV.com
)
•
Mosko Moto
(
MoskoMoto.com
)
•
MotoVermont
(
MotoVermont.com
)
•
Racer Gloves
(
RacerGlovesUSA.com
)
•
Scorpion
(
ScorpionUSA.com
)
•
Sena
(
Sena.com
)
•
Smart Turn System
(
Safter-Turn.com
)
•
Starbrite
(
Starbrite.com
)
•
Touratech
(
Touratech-USA.com
)
•
Twisted Throttle
(
TwistedThrottle.com
)
•
Vee Rubber
(
VeeRubberUSA.com
)
A few moto-contests took place throughout the event, including a slow race sponsored by
Vee Rubber
(
VeeRubberUSA.com
), and a lighting shootout presented by
Twisted Throttle
(
TwistedThrottle.com
). We were overjoyed that many attendees dropped by our booth to tell us that
ADVMoto
's presence was the highlight of their
Overland Expo
experience.
At
Overland Expo East
, there's so much to do in so little time, the event will have you coming back for more year after year. We're excited to see what's in store for 2018!
ADVMoto
would like to thank our generous sponsors, readers,
OX
crew, staff at the
Biltmore
, and the new friends we made at
Overland Expo
. We hope you had just as much fun as we did and can't wait to do it all again!
OverlandExpo.com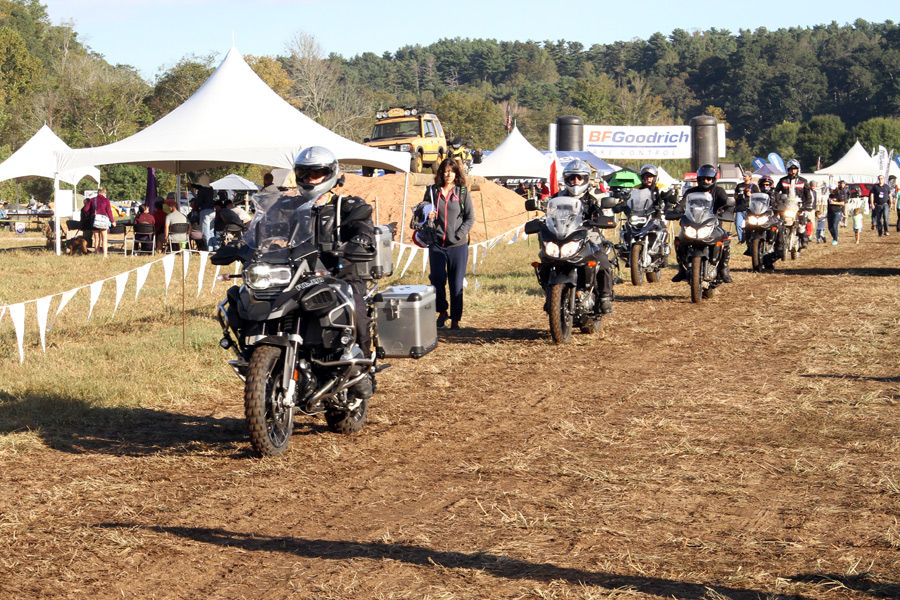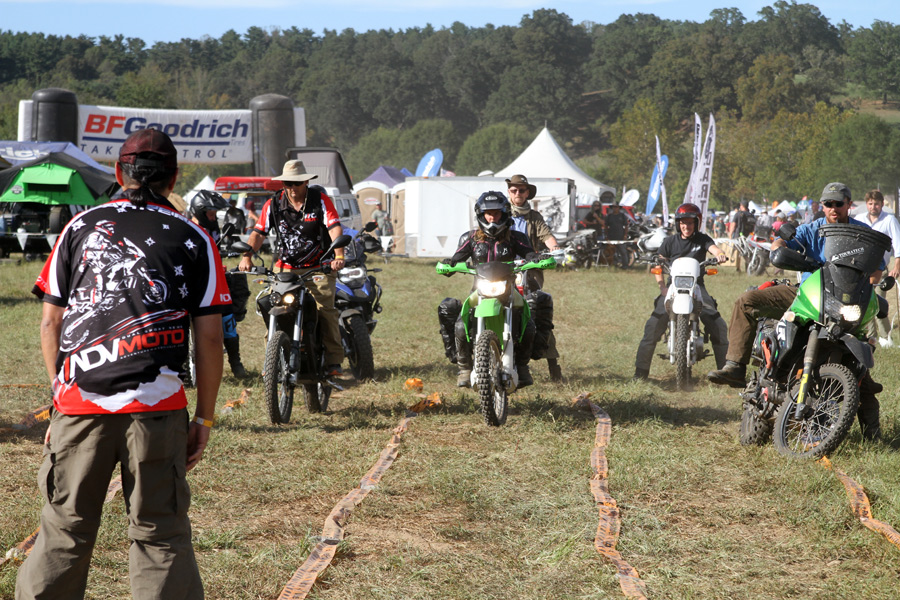 Tags: overland expo, event report, event