Sam Manicom 2018 USA Presentations and Book Signings
Sam has traveled across the pond for his
2018 Presentation and Book Signing Tour
in the US! Join him as he shares motorcycling adventure stories and insight about one of the most exciting continents in the world – Africa. All are free events, except the
Overland Expo West
.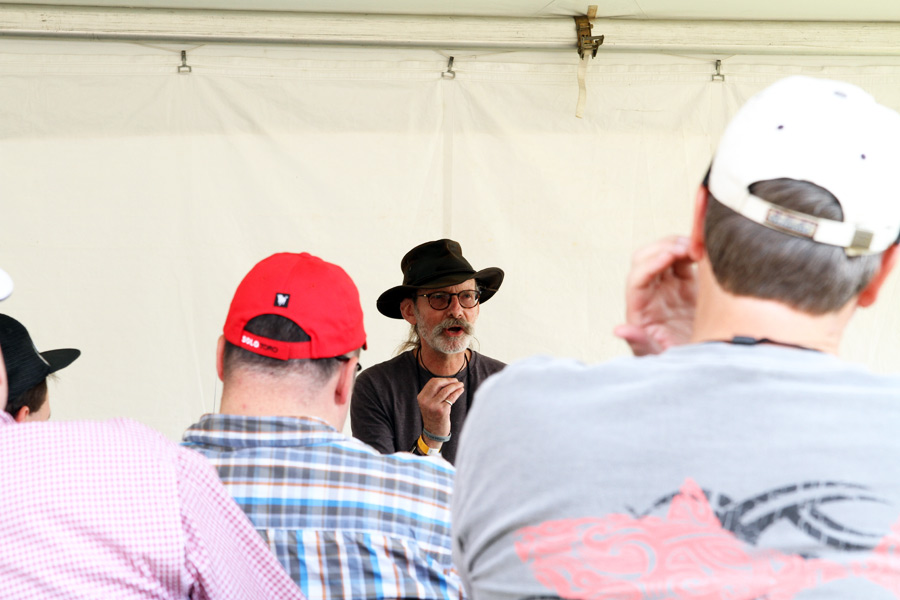 Brockton, Massachusetts - April 28th
At
Dunbar Eurosports
in Brockton, MA, Sam is going to talk travel (you wouldn't expect anything else from him would you)! "Africa is the most beautiful and challenging - the most 'unusual' continent I've been lucky enough to ride. It also held the most "Phew! I was lucky to get away with that" moments! It's a land that is full of constant surprises and an amazing amount of laughter, and yes, too often it was rightly aimed at me! Learn why this is such a dangerous continent! Nah, Dangerous is the wrong word. Let's make that Addictive!" --Sam Manicom
Check out
DunbarEuroSports.com
for more information.
Post Clinton, Pennsylvania - May 4th
At this full presentation evening and book signing at
Hermy's BMW
in Post Clinton, PA, Sam will be going over the magic that goes into making a motorcycle journey the length of Africa, and what makes it such a special thing. The mix of challenges, the drama, the people, the sheer joy of the open road on two wheels, the surprises and those moments where everything is SO good you know exactly why you've been shot at, thrown in jail, and nearly dying from malaria.
Please contact
This email address is being protected from spambots. You need JavaScript enabled to view it.
for seating reservations.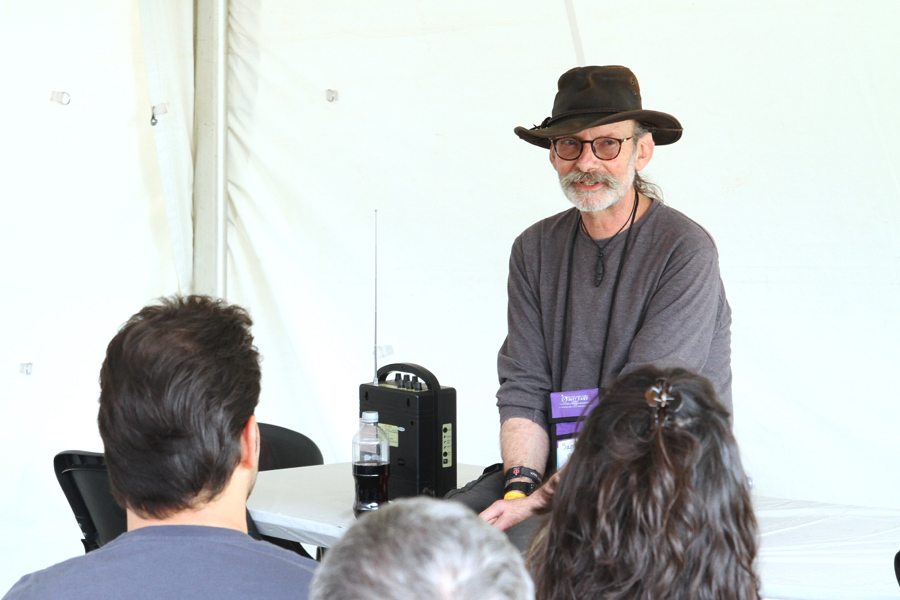 Dulles, Virginia - May 10th
This is Sam's last presentation in the NE of the USA this year. He'll be talking about the inspiration for his Africa plan, the prep, the mishaps, the adventures, the surprises, the people, the challenges of the landscapes, the things he did not plan for, the laughter and the sheer beauty of the land. In his mind, Africa is the most stunning continent on earth. The diversity is simply amazing and of course, every day really is an adventure... He is known as a bit of a 'disaster magnet'! Come along to find out about all these things and much more!
You can find out more on
MotorcyclesofDulles.com
Flagstaff, Arizona - May 18th, 19th, 20th
Never been before? Well, head on in for 3 days of overlanding magic. Riding, training, classes, information, inspiration, films and the pure camaraderie of overlanding. Not only will you ride away with a wealth of knowledge and new skills, but you'll be smiling. It's that good an event! In fact, it's like Africa. Once you've been, you keep wanting to go back! Camp on site (recommended) or stay just minutes away in Flagstaff itself. This event is also kid friendly, so bring the whole family!

Tickets are available at OverlandExpo.com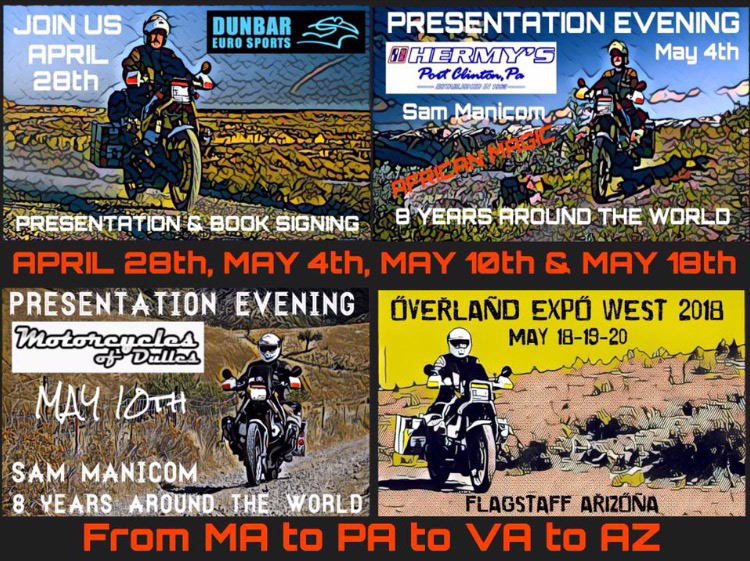 Tags: manicom, sam, presentation