Register now: Touratech DirtDaze Adventure Bike Rally 2020 registration is still open and it's filling up fast!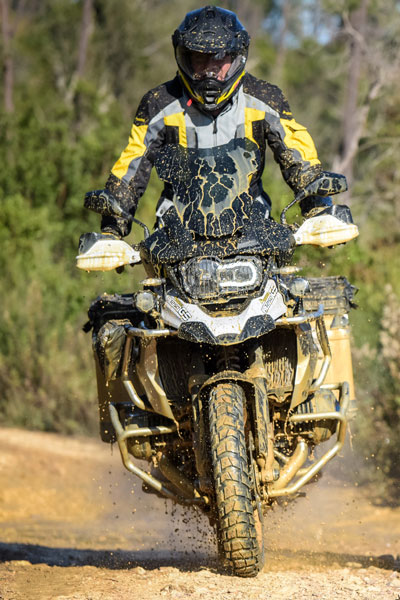 Touratech DirtDaze Adventure Bike Rally registration is open and rides are filling up quickly. To assure a spot for any or all of the guided and self-guided rides, potential attendees should register now. The new location at the North Haverhill, New Hampshire Fairgrounds August 20th-23rd will provide riders four days of camaraderie with like-minded adventure motorcycle enthusiasts on some of the most scenic dirt, gravel, and paved roads in the Northeast.
Christian Dutcher, DirtDaze director, is pleased with the growing enthusiasm for the event which is in its fifth year. "I'm delighted that riders are so excited about the 2020 Touratech DirtDaze rally. It's gaining in popularity, and this year's event will be special given all the precautions we're making regarding COVID. I think people will be happy and impressed with all of our efforts."
The new location on the western base of the White Mountains provides a picture-perfect setting for five all-new guided rides designed for those with advanced riding skills to those looking for something a little less challenging. Led by expert tour guides, attendees will find themselves on breathtaking, unforgettable routes through scenic New Hampshire and Vermont.
The Touratech DirtDaze Adventure Bike Rally is a fun, adventurous, and educational multi-day festival for dual-sport and adventure motorcycles. The event offers on-site factory demos and vendors, world-class rider training, adventure rides to far off destinations with lunch, fun nighttime activities, riding games, and contests. Event organizers are confident that their careful considerations of the current COVID-era guidelines will provide attendees with a safe and healthy riding and relaxing environment.
Details:
Touratech DirtDaze Rally
August 20-23, 2020
North Haverhill Fairgrounds, North Haverhill, NH
Register now at https://dirtdazerally.com/2020/07/01/register/