2014 Pine Barrens 500
Article Index
Page 2 of 2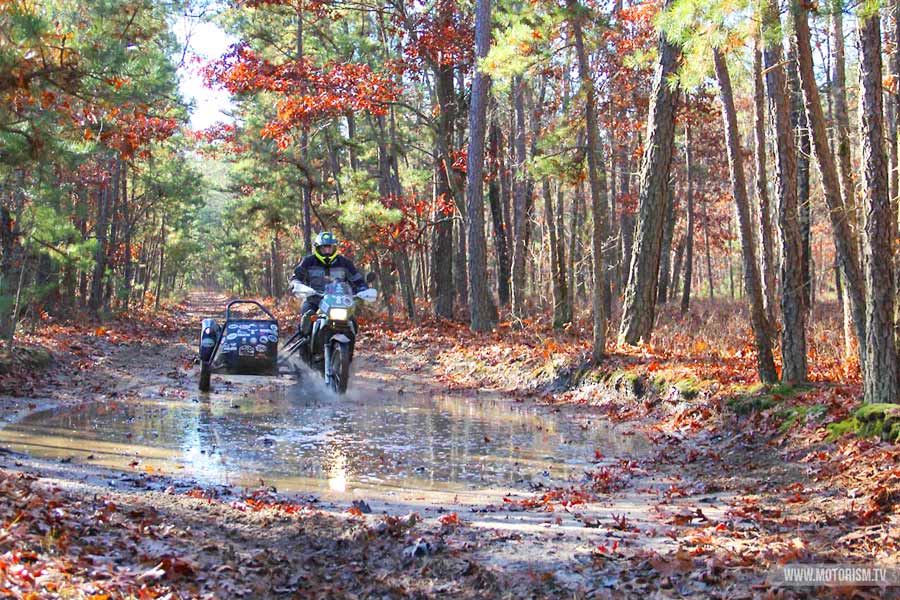 There wasn't a trail around this puddle… how deep could it be? The puddle was pretty small, three or four bike lengths to the other side.
I was going slowly but had some momentum. I was ready for a splash and mud but when my front tire completely disappeared, I was convinced I was about to go for a swim. Fortunately, I accelerated and managed to climb out the other side.
That puddle with water and mud was almost three feet deep. I was lucky to make it out. The rider behind me wasn't so lucky.
After he dropped his bike and stepped aside, we were able to pull it out without getting too drenched. One of the other guys that stopped to lend us a hand was a local and offered us this advice… "AVOID ALL WATER, unless of course you are wearing SCUBA gear!" Well, at least I got dirty!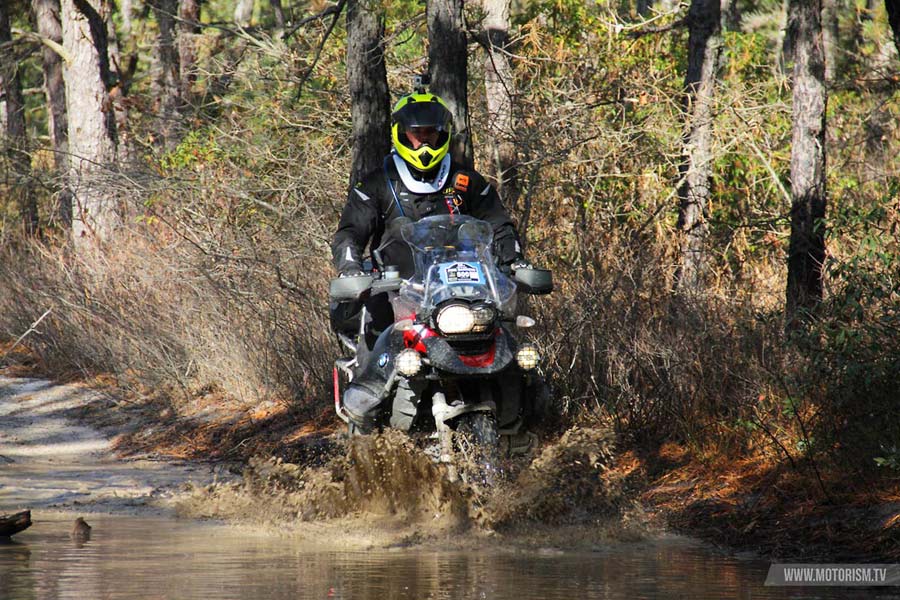 We approached a small hunting lodge that turned out to be our lunch stop. The front lawn was packed with bikes and people sharing stories of their morning ride.
I was ravenous and ready for a rest. Inside the lodge was a buffet line with chili, sausage, cheeseburgers, pasta salad, hot chicken noodle soup and coffee. All the food offered was fantastic and much needed as we still had over a hundred miles to go.
The terrain in the afternoon was much the same as the morning - pine and oak trees and more sand. We came to an event check point where we had some water and discussed our next track.
The guys that I was riding with decided to take the enduro track. This would take us through some smaller trails and change the technical aspect of the ride. The trail was so tight that I had to weave my handlebars through several small and narrowly grown trees.
It slowed the pace quite a bit but was really fun. I learned that that section of the day was for smaller bikes and should not be attempted on a bike larger than 950cc's. Oh well…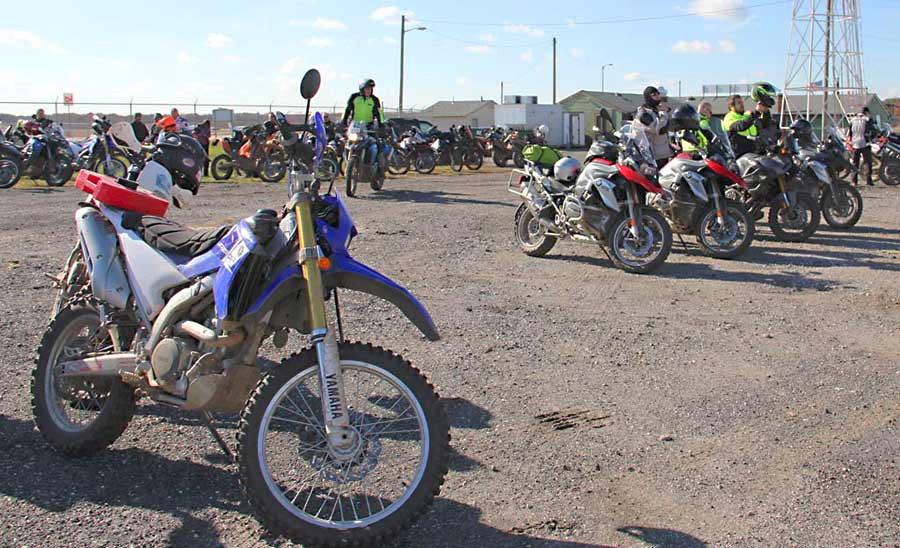 At about 150 miles into the day, I could feel the fatigue setting in, but the ride was not about to end. Whooptie Doos were next on the agenda. There were several sections of them with breaks in between.
I could feel my legs aching as the dips got bigger and longer. Clearly, I need to spend more time on the elliptical machine.
As my energy and the sun faded, we turned onto a paved road for the final push back to the hotel for a well deserved cold one. Everyone's face was tired and dirty but the smiles were everywhere you looked.
We all agreed…sand is a challenge, but when mastered, it can be a lot of fun! As I shook hands with my riding partners and swapped emails, I learned that they run the Shenandoah 500 - a 500 kilometer trek through the Shenandoah mountains.
Looks like I'll be sharing the trail with these guys again on their turf next year! Jack, thanks again for letting me tag along. I had a great time and will definitely be back next year!