Adventure Dual-Sport Motorcycle Events Listings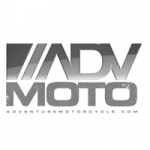 A 500-mile GPS guided off-pavement Adventure Motorcycle Ride and Eco-Tour of the New Jersey Pine Barrens. This event is pre-entry only and limited to 200 riders. The start and Finish each day will be at the Hammonton Econo Lodge, Rt. 30, Hammonton, NJ at 8:00 am.
District 37 Dual-Sport has succeeded in making LA-B-to-V the most famous and longest two-day Dual Sport ride in the world.