Horizons Unlimited Mountain Madness Appalachians 2018
Perfect for the adventure bike / dual-sport trail ninjas among you (and even if your ninja skills are rusty or you just want a fantastic scenic ride with a navigation challenge)! HUMMs are for the big girls and boys who want to figure out their own route to waypoints using either traditional compass-work or GPS. No GPX tracks provided - you've outgrown that kind of spoon-feeding! Strategy, navigation and teamwork will win the prizes!
HUMM's are the PERFECT event for those just getting started off-road too - YOU choose how easy or how hard the riding, from VERY easy anyone-can-do-it all the way to silly fools only!
.be" target="_blank" rel="noopener">video!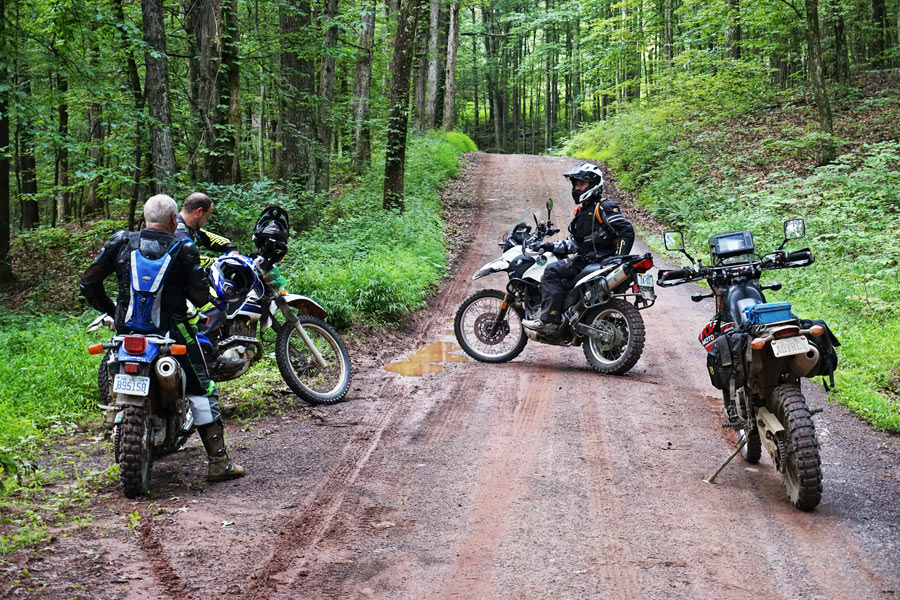 Off-road skills a little rusty? Zacker Adventures is offering pre-HUMM off-road skills training just before the event. Sign up for either 1 day or 2 days of training with Zacker Adventures at a special price of $150 per day!
"Regardless of your skill or ride, anyone can have fun competing in a HUMM!"
ADVMoto article - March/April 2018 issue about HUMM Appalachians 2017
Rocky trail.Sign up a team of 2-4 riders, or sign up solo and we'll match you up with another rider of similar skills and bike. Ideal for all skill levels, with a solid mix of easy-to-advanced scenic routes, technical sections, and high-altitude vistas. Only one destination left for the kind of "dirty, fast, fun" adventure riding you crave.
"...this event was absolutely incredible and well organized."
With both FIM and AMA sanctions, you know it's a quality event done right.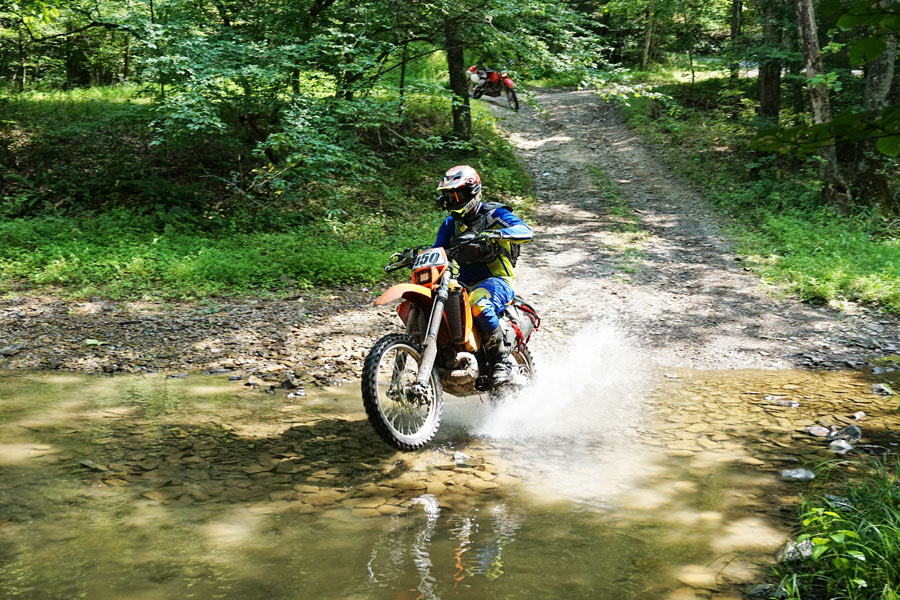 What do you get?
2 full days of 100% pure off-road adventure riding - no stunts, no gimmicks;
A "HUMM-dinger" of a chance to test your navigation strategies, off-road riding skills and teamwork;
Keeper trophy for each member of the winning teams;
Exclusive sweat-wicking, technical HUMM t-shirt (you'll need it!);
Keeper Topo map and HUMM Points Book with all the clues for each team;
Saturday evening Awards Dinner and bragging rights;
Peace of mind with first aid and support crews standing by. No rider left behind!
We are fully official with all authorities, so no aggro for riders on the trails or the roads.
"What a brilliant weekend of off road riding... the best 48 hrs. ever!" Learn more and register by clicking here!